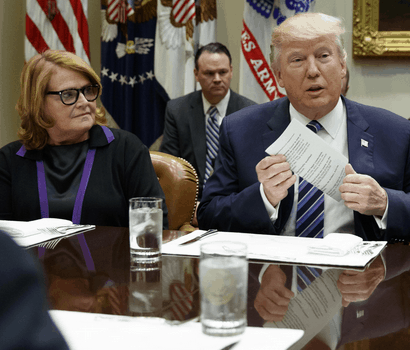 "If Democrats don't want to bring back your jobs, cut your taxes, raise your pay and help America win, voters should deliver a clear message," President Donald Trump said during a speech he made in North Dakota on Wednesday.
"Do your job to deliver for America or find a new job. Do something else. Just do something else," he said.
Tax reform is a high priority for small and big business, including those in manufactured housing.
The president has been making his rounds to promote his signature goal of tax reform. According to left-of-center Politico, he is trying to gain support from Democratic Senators in states he won in the 2016 election.
During his event in North Dakota, President Trump welcomed North Dakota elected officials on stage – including Democratic Senator Heidi Heitkamp.
Heitkamp, who is up for re-election in 2018, reportedly graciously took the stage, smiled, and waved to the crowd.
"Senator Heitkamp. Everyone's saying: What's she doing up here? But I'll tell you what: Good woman, and I think we'll have your support — I hope we'll have your support. And thank you very much, senator. Thank you for coming up," POTUS Trump said.

Heitkamp did not speak at the event, and has not formally endorsed the president's tax plan.  She is interested in seeing the proposals, and passing meaningful tax reform, per the Washington Examiner.
"Ask any small-business owner, energy industry worker, farmer or parent in North Dakota about what they think of the current U.S. tax code and they'll most likely tell you that it's broken," Heitkamp said, according to the Washington Examiner.
In a state where Trump won the election by 36 points, with a population who is supportive of tax overhaul, being called out by President Trump could have boosted her chances at being re-elected, says Real Clear Politics.
Or is the more "let's make a deal," Trump – gaining leverage with some members of his own party?
Senator Heitkamp even traveled back to Bismark, ND on Air Force One, at the invitation of President Trump.
You can watch the presidents full speech in the video below.
Will Tax Reform Gain Bipartisan Support?
"By working together we are going to restore America's competitive edge," the president told the crowd at Andeavor Refinery in Mandan, near Bismarck.
Tax reform may be one of few issues that has the potential to gain bipartisan support in Congress, per the Washington Times.
The Daily Business News has reported on another instance of a Democrat who is pushing for common-sense tax reform.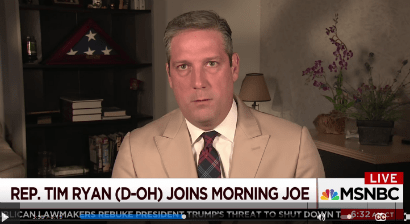 U.S. Representative Tim Ryan said on MSNBC's Morning Joe that "we need to simplify the tax code. I think we need to lower the corporate tax rate. We can't just be the party of redistribution of wealth. We've got to be the party of creation of wealth."
Benefits to the Economy and the Manufactured Housing Industry
Reform of tax laws would benefit all working-class Americans, but more specifically it will improve the odds for small businesses and entrepreneurs. Getting tax reform passed would also keep, and likely improve, the confidence small business owners have in the Trump Administration.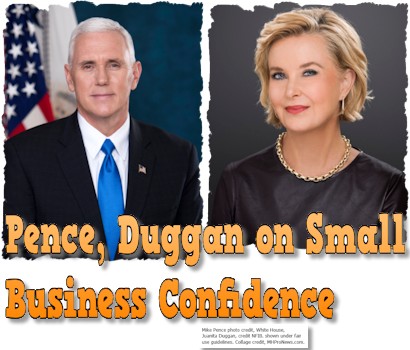 Members of the National Federation of Independent Businesses (NFIB), which includes many manufactured housing industry professionals, has been calling on Congress to pass tax reform.
"If Congress wants small businesses to invest in the economy, then they must cut taxes and simplify the code," said Juanita Duggan, President and CEO of the NFIB.
Even more recently, the Daily Business News has reported that the Job Creators Network is on what they are calling the "Tax Cuts Now" tour. The tour will span two weeks, and encourages citizens to sign their petition, asking Congress for meaningful tax reform.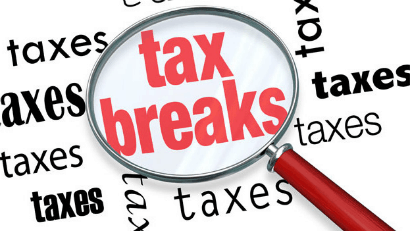 While not a lot has been revealed so far about the president's tax plan, it is said to create a simpler system, cut taxes for middle-class families, restore the country's competitive business edge which would create more jobs, and bring profits from major companies back into the U.S.
"Tell Congress to stop putting party first and start putting America first. Only then will it happen," said Mr. Trump. ## (News, analysis.)
(Image credits are as shown above, and when provided by third parties, are shared under fair use guidelines.)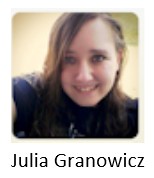 Submitted by Julia Granowicz to the Daily Business News for MHProNews.