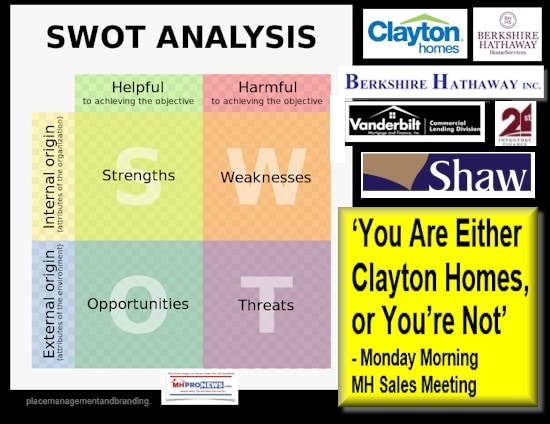 You may know the axiom, "If you keep doing the same things, the same way, expect the same results."
What does that mean for anyone selling in the manufactured home (MH) industry today?  Several things. The independents in the MH industry, sources say, lacks enough strategists.
For example, not many are getting an honest SWOT assessment. This article won't focus on those points, but it will on this related one.
"You are either Clayton Homes, or you are not." Burn that phrase into your mind.
Make "You are either Clayton Homes, or you are not." part of every MHVille planning session. That doesn't mean you have to bring it up in every sales meeting. But what it does mean is that as an owner or manager, you have to navigate the elephant in the room.
And no one less notable than Warren Buffett has de facto declared war against those who are 'not Clayton.' That may sound negative, but isn't it reality?  Listen or read what the man said…
"There's class warfare, all right, but it's my class, the rich class, that's making war, and we're winning." Warren Buffett, per Goodreads.
If you don't take seriously what the man has said and done – including in manufactured housing – then by definition, you are ignoring reality – and the valuable lessons necessary for a business to survive, and thrive.
Consider this quote from Warren Buffett's recent annual letter, citing Kipling…
'If you can keep your head when all about you are losing theirs . . .
If you can wait and not be tired by waiting . . .
If you can think ' and not make thoughts your aim . . .
If you can trust yourself when all men doubt you . . .
Yours is the Earth and everything that's in it.'
Yours is the earth, and everything in it. Aren't those the words of a true monopolist? But there's more…
As an award-winning manufactured home retailer told MHProNews recently, 'While most in manufactured housing are busy working on selling their next home, others are busy planning on how to put you out of business.'
Don't ignore the elephant in the room.  Especially, if the elephant is hunting you.
To survive, to thrive, you must have a reality-based strategy. That's just a basic premise of SWOT – Strengths, Weaknesses, Opportunities and Threats.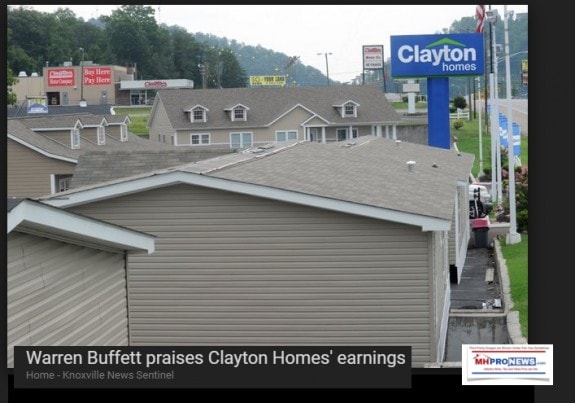 Not Clayton, Not Berkshire Hathaway?
What if you aren't selling a manufactured home? What if you are selling some product or service entirely different, but are still very much related to the manufactured home industry?
For example, if you are an MH Community loan broker, should you be nervous about Vanderbilt Mortgage entering the community lending space? Or if you are a community broker, what should your position, interests, or concerns be?  Let's allow Warren Buffett answer that with the following example.
Quoting from Buffett's most recent annual letter to Berkshire Hathaway (BH) shareholders,
"I have told you several times about HomeServices, our growing real estate brokerage operation.  Berkshire backed into this business in 2000…But, year-by-year, the company added brokers and, by the end of 2016… HomeServices was the second-largest brokerage operation in the country…Despite its recent acquisitions, HomeServices is on track to do only about 3% of the country's home-brokerage business in 2018. That leaves 97% to go. Given sensible prices, we will keep adding brokers in this most fundamental of businesses."
3 percent in hand, 97 percent to go. Take the man at his word.  Think trends, history and trajectory.  Think SWOT.
Kevin Clayton said in a video interview in 2011 that they had 25 percent of the manufactured housing industry production then. Last year, they finished at about 50 percent. That's the trend line. That's what an independent told the Daily Business News is "the obvious trajectory of the industry."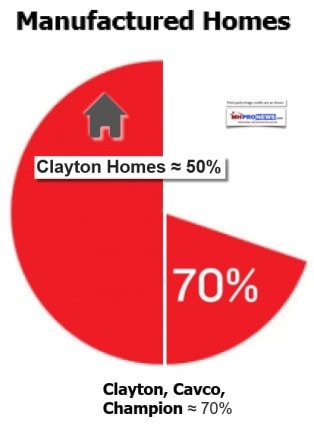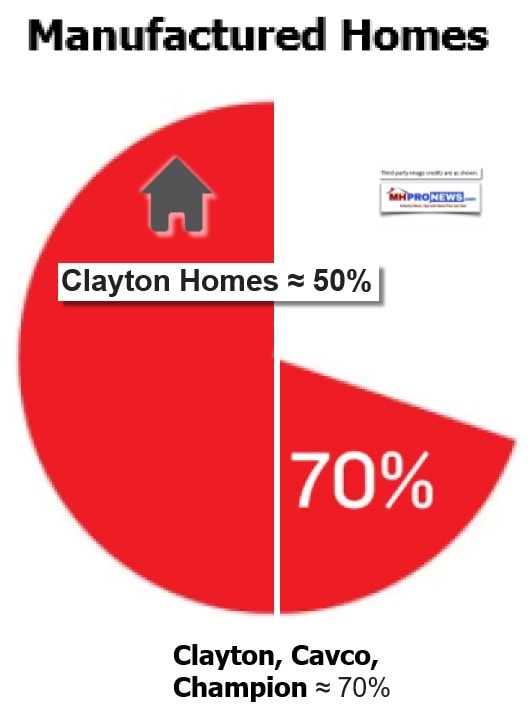 A lender in manufactured housing that's not a BH lender – but is an MHI member – said that there is no doubt that the association tilts towards Clayton, 21st and Berkshire Hathaway. That lender  is aware of reality, yet optimistic, but that is his nature. Sometimes people do not see their own tendencies, just as some don't strategize based upon the tendencies of their competitors.
What do you do if you are not Clayton, and not Berkshire Hathaway owned?
First, pray. Seriously, pray every day.
Next, plan. They have their own strengths, and weaknesses, but you must be able to spot them and plan around them. They have their own opportunities and threats. That is the nature of SWOT.  Logically, your SWOT must operate with their SWOT in mind.
Buffett's strength's are many, but consider these that anyone can grasp.  Think long term.  Learn all you can about the reality of your industry, and its place in the broader market.  Keep learning. Buffett says he reads 5 to 6 hours a day.  Can you manage 30 minutes or more?
You need a SWOT. You should count on the fact that your opposition does.  At Berkshire and Clayton, they call their plan "the Moat." You can call these concerns, allegations, fantasies…or a reality check.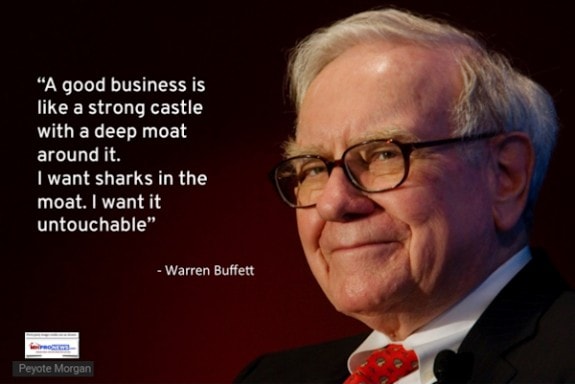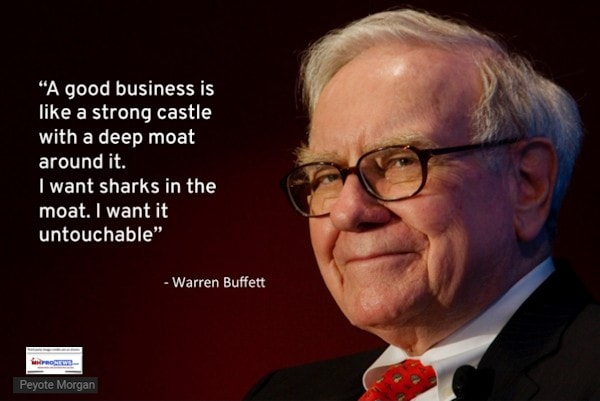 You are either Clayton or Berkshire Hathaway, or you are not.  That's reality.
Especially those who do business with Berkshire Brand, or is in MHI, need to think matters through.
Need a plan? Call, message or email me. ## (Marketing, sales, management, news, analysis, and commentary.)
(Third party images are provided under fair use guidelines.)
For manufactured home marketing, sales or professional business development – plus other MH expert or consulting services – click here.


By L. A. "Tony" Kovach. Co-founder of MHLivingNews.com and MHProNews.com.