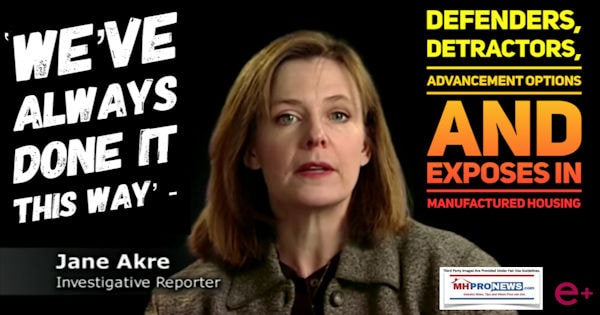 In any endeavor or event, there are a variety of possible perspectives. That means some are correct, others wrong while others are nuanced or debatable.
When a manufactured home independent makes local, regional or national news in a favorable way, it is often celebrated by that business' owner and/or manager. Understandably so.
But there are also those who celebrate negative news about the manufactured home industry, be it a rival or sometimes even if it is about their own organization or company. Why such differences?
The answer lies in part in the realms of psychology and sociology. Hold that thought for later.
When research or reports are done about housing, often manufactured homes are barely mentioned if at all. That fact bears reflection for those who want to see their own business' output grow.
In one sense, it is no surprise that there is more negative mainstream news about manufactured homes than positive reporting. Much of the news media operates with the publicly unstated mantra that controversial, calamitous or sensational things are going to get more attention than the positive. Media wants viewers, readers and clicks. Some in the news business have long summed it up with 'if it bleeds it leads' in news coverage.
Stories about a high ranking public or corporate official – or someone with celebrity status – will get more news coverage than the homeless man, unless that homeless person does something sensational or happens to get caught up in a story.
Corporations that are large enough spend serious money analyzing a variety of things. The enterprise would routinely have one or more individuals who devote time to reading and unpacking the research of others. Something similar occurs with many trade groups. Data that is objective is useful, be it favorable, unfavorable or mixed. Analysis of reports for the well-heeled may de facto include psychological or sociology profiles.
Because the goal for a corporation is profit, the lens that much is viewed through is that it can maximize profits. Predictive behavior is thus useful.
Beyond third-party reports, there are the lived experiences of those on the front lines of whatever. Each of these merits consideration.
The factory worker, the sales representative, the community manager, service person or secretary all get certain inputs that an owner or senior executive may have or lack. Savvy organizations want that front-line feedback.
That noted, those inputs or experiences are clouded to some extent by personalities and beliefs. The negative person and the positive individual that have the precise same experience will consider the event in different ways. That later point is one reason why law enforcement likes video when they can get it because eyewitnesses can have significant differences in how they perceived and describe the precise same event. Thus, the ideal is to have a mix of human, visual and documented data that addresses an issue, from which reasonably objective understandings may arise.
That backdrop is useful to grasping the significance of what follows.
Manufactured Housing Industry Performance, Obstacles, Opportunities and Advancement Options
Habits realized or not have significant influence over individuals and in larger groups as well as for individuals. The subtle power of 'We have always done it this way' is not to be underestimated as what follows will illustrate. What  your office fellows, roommate, friend or spouse thinks or do will have an influence on you and your behavior.
Straight news from mainstream media would not lay out a report in the same fashion as this one is structured. The specific conflict, concerns or controversy is established first, as a hook for the reader to get then this far into a story. That's not a slam on mainstream news media, it's a statement of reality that helps discerning manufactured housing professionals see the value of this approach on this specific topic.
The above has been stated for this reason. Manufactured housing is demonstrably underperforming when compared to both its historic norms and or to other segments of the housing industry. One may also look at how manufactured homes performs when compared to other big ticket items. Rephrased, there are several ways that one might objectively conclude that manufactured housing is underperforming.
Because a key goal for any privately owned business must include profits, then the lack of performance by the industry on a local, regional or national level matters. While some independent businesses, for example, may want to do X amount of business and no more, others would rather do X plus or X times that level, because once the businesses core expenses are covered, added sales with the same gross profit would yield more bottom line benefit.
With that backdrop, the reactions to the news spotlighted in our most recent Masthead on MHProNews merits mention, follow up and analysis.
Our publisher reached out for comments to numbers of Manufactured Housing Institute (MHI) members. Those numbers included senior executives for companies, regular meeting attendees and those on boards other than the MHI Executive Committee.
Not one respondent was aware of the apparent conflicts and controversial items reflected in the report linked below. That lack of knowledge by MHI members across a spectrum doubtlessly was a motivation for the whistleblower who provided the tips and related documentation. That Masthead report is linked here below.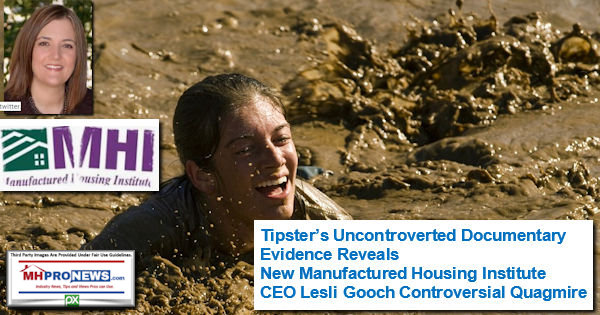 Among the replies to the above was one who defended Lesli Gooch and the senior MHI board of directors (BOD or so-called executive committee). But Gooch herself, MHI's outside counsel and the BOD didn't respond. Others who responded were clearly upset or disturbed by the revelation. If there was nothing to hide, why hide it?
The matter begs several questions, which have been posed to the MHI executive committee, Lesli Gooch, and others involved in the association. Stay tuned for the follow up on that, presumably later this week.
Related Reaction?
Among the messages that came in response was this one that read in part:
Proof that corporations are not "people", they are "psycopaths".
The sender provided a link to the insightful video that is posted below. It is a lengthy documentary that makes several points, some of the conclusions of which are subject to interpretation. That said, the varied experts interviewed and insights produced are wheat that is relevant to the industry, as the sender clearly believed.
For those who have the time to view a documentary and ponder the light that it shines on the industry's performance or lack thereof, that video is below. The video was uploaded on Nov 6, 2017, but it was based on research from the early 2000s, as several of the video clips will reflect.
This fit well with our Saturday and Sunday features, see those and more linked below. Starting around the 1:29 mark, The Corporation video has a segment that deals with how mainstream media can shunt aside controversial items, effectively silencing their own reporters.
The Corporation covers some ground previously described and analyzed in "Shadows of Liberty" and "Poverty, Inc." which are worth viewing with it.
But each documentary – or others like "The Creepy Line" – evidence how major corporations are often manipulating people, the economic and political system in ways that harm the interests of smaller companies and the mass of the U.S. citizenry.
Acclaimed Poverty Inc. Video, MHVille – Why Left & Right Should Listen, Learn From Each Other
The Corporation also shows how international businesses are effectively doing in other countries activities that would be deemed illegal in the United States. Child labor laws, wages well under $1 an hour adjusted for inflation and more are evidenced. Meanwhile, those same corporations put forth a smiling face and tout the charities that they support here in the USA.
The Corporation makes the point that the senders comments evidenced. An FBI criminal analyst takes corporate behavior and goes through a checklist of what a corporate business may do routinely that if an individual would do the same thing would be deemed sociopathic behavior.
In MHProNews' analysis, such information shouldn't be construed as anti-business or even anti-corporation per se. The solution isn't that American should become socialist or abolish corporations. Rather, it is that black hat corporate behavior should be held accountable. Furthermore, antitrust and related law enforcement are a must.
Applying Democratic, Republican & Barak Orbach's Monopolization Logic to Affordable Housing Crisis Impacting Manufactured Home Industry
What is occurring in manufactured housing both is and isn't unique. Other businesses and professions are being consolidated, as we've previously reported. But what makes manufactured housing potentially unique is that the laws needed to disrupt aberrant, unethical or so-called black hat corporate behavior already exist. While any industry can benefit from antitrust laws being properly enforced, manufactured housing has laws like the Manufactured Housing Improvement Act of 2000 and the Duty to Serve (DTS) manufactured housing lending enacted as part of HERA 2008 that at least on paper – if enforced – could steadily or even rapidly break the stranglehold that currently exist.
The purported scandals involving MHI and their big boy backers merit a full and complete public accounting. If MHI's leadership ignores, diverts or fails to publicly address these scandalous allegations in a truly transparent fashion, others should do what they can – just as that whistleblower did.
There are many possible problems with 'we have always done it this way.' One is that patterns of behavior – habits that may normally be fine – can be used against the unwitting and trusting by the devious. That's how many con jobs operate.
Another obvious takeaway is that in order to advance, logically, change must occur. Failure to change will only guarantee more of the same.
When during an affordable housing crisis other forms of mainstream housing are rising while manufactured housing has faltered and slid are a clear, objective warning sign. Razzle dazzle photo or video opportunities by MHI's leaders prove nothing, unless they have produced results that are measurable in objective items like strong rising shipments, more lending, or easier placements of manufactured homes. Everything else is arguably a smoke screen and part of what the Manufactured Housing Association for Regulatory Reform called the "Illusion of Motion."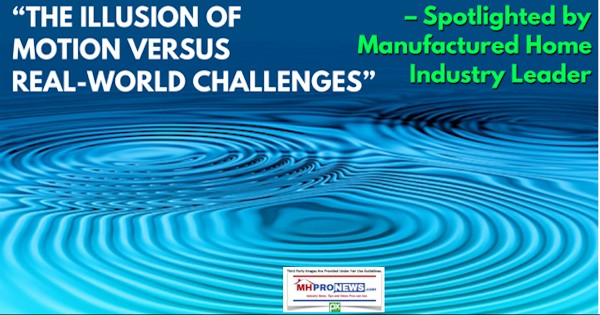 Another set of discoveries from that tipsters documents have been spotted and MHI's leadership have been asked to address those too. MHProNews will keep the industry posted as that story develops. See the related reports and additional links below for more.
Congresswoman Rips Frank Rolfe, Dave Reynolds, Havenpark for "Troubling," "Predatory," "Deceptive" Practices, Calls for Federal Investigations
The only way to effect positive change is to understand the cause of a problem and then to dare to challenge the status quo with the truth. That truth should then be followed by intelligent action based upon reality, not fantasy. See the related reports, below the byline and notices.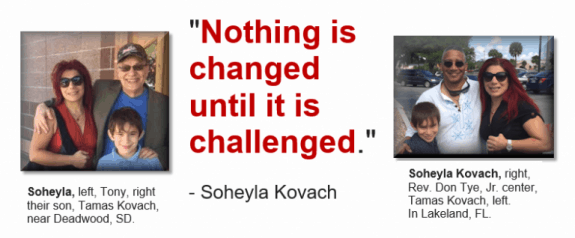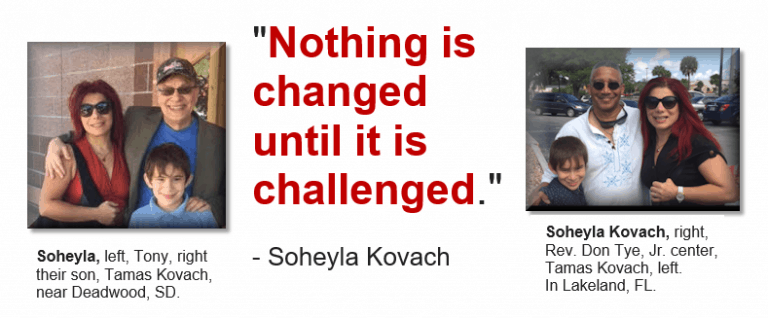 As usual, there is always more information and insights ahead. That's all she wrote for this Monday installment of manufactured housing "Industry News, Tips and Views Pros Can Use" © – MHVille's runaway #1 news source, where "We Provide, You Decide." © (News, fact-checks, analysis, and commentary.) Notice: all third party images or content are provided under fair use guidelines for media.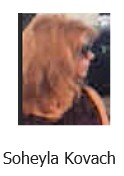 Submitted by Soheyla Kovach for MHProNews.com.Soheyla is a co-founder and managing member of LifeStyle Factory Homes, LLC, the parent company to MHProNews, and MHLivingNews.com. Connect with us on LinkedIn here and here.
Related References:
The text/image boxes below are linked to other reports, which can be accessed by clicking on them.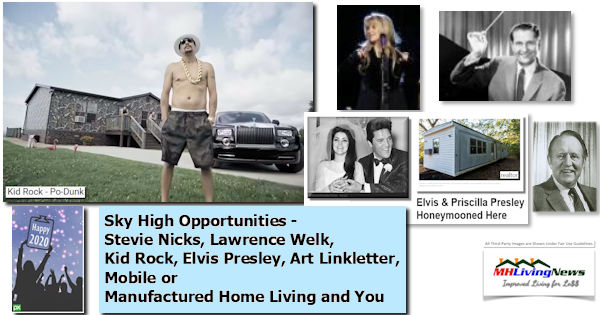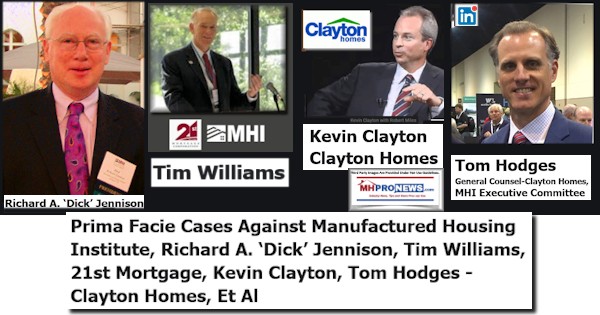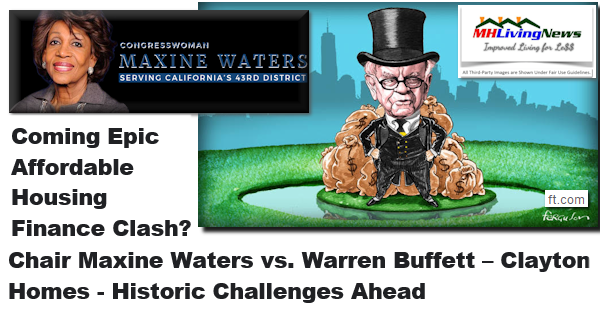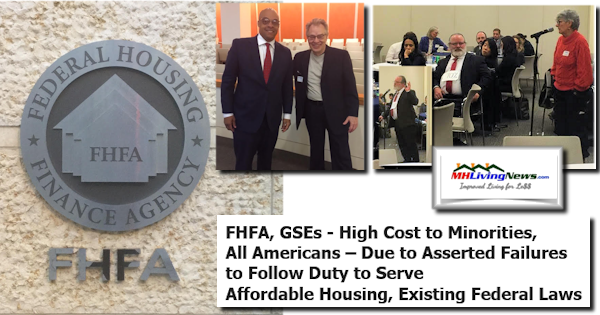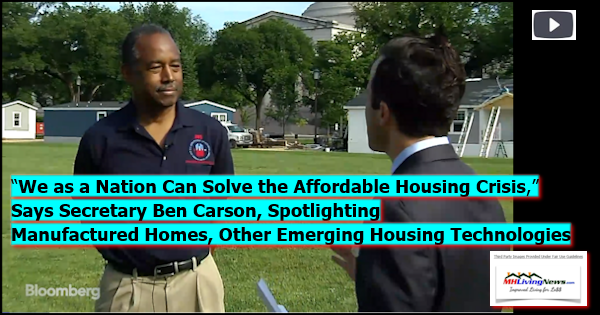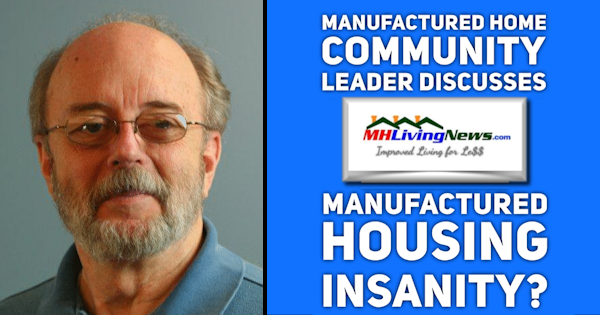 Explosive – Veteran MH Insider Interview Delivers Vital Insights, plus Unpacking "Manufactured Housing Institute 2.0" Announcements
Blood. Brains. Why 2020 Could be Different than 2009-2019 in MHVille, plus Sunday Weekly Headline News Recap 1.5 to 1.12.2020
MHI CEO Dick Jennison's Pledge – 500,000 New Manufactured Home Shipments