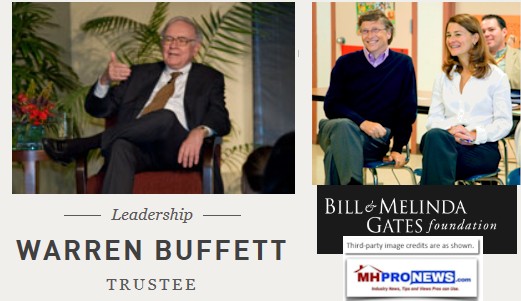 Warren Buffett is closely watched by several in the manufactured housing industry, with good reason. His Berkshire Hathaway brands with stakes in manufactured housing include Clayton Homes, 21st Mortgage, Vanderbilt Mortgage, Berkadia, Wells Fargo, Shaw, NAI, and other suppliers, and businesses engaged in the factory-built housing industry.
So, a recent study out of England involving Buffett should catch the eyes of manufactured housing professionals.
"A new billionaire is created every other day. The three richest Americans have the same amount of wealth as the poorest half of the U.S. population. And 82% of the global wealth generated last year went to just 1% of the world's population," states USA Today, about research from British Oxfam.
"There's a billionaire boom," said Paul O'Brien, Oxfam Vice President do America's policy and campaigns. "A perfect storm is driving up the bargaining power of those at the top while driving down the bargaining power of those at the bottom. If such inequality remains unaddressed, it will trap people in poverty and further fracture our society."
There are now 2,043 billionaires worldwide, according to Oxfam's report, "Reward Work, Not Wealth." 9 out of 10 are men. Their collective fortunes grew by $762 billion in 2017, while the poorest half of humanity saw no increase in their wealth at all.  Here in the U.S., the last half of that statistic is starting to change, with policies being implemented by the Trump Administration, that's boosting the earnings of millions of Americans.
Oxfam's study relied on data and research compiled by Swiss bank Credit Suisse, the World Bank, Forbes' billionaires list, the International Monetary Fund, and others.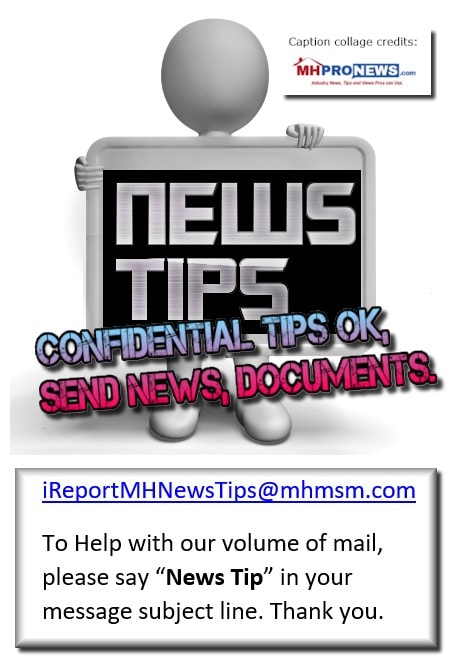 "Along with Bill and Melinda Gates, Warren Buffett is a foundation trustee, helping to shape our vision and develop strategies to address some of the world's most challenging inequities," says the GatesFoundation website, adding: "His [Buffett's] gift to the Bill and Melinda Gates Foundation of 10 million shares of Berkshire Hathaway stock, to be paid in annual installments, was worth approximately $31 billion in June 2006."
Using last night's closing numbers, the value of Buffett's gift to the foundation today would be about $3,240,640,000,000.
Part of their Gates Foundation focus is education, a point made by Kevin Clayton in the video interview recently spotlighted by the Daily Business News.  That report is linked further below.
From Bill and Melinda's letter on the Gates Foundation website, "Some of the projects we fund will fail. We not only accept that, we expect it—because we think an essential role of philanthropy is to make bets on promising solutions that governments and businesses can't afford to make. As we learn which bets pay off, we have to adjust our strategies and share the results so everyone can benefit."
Microsoft founder and philanthropist Bill Gates, Amazon's Jeff Bezos "and legendary investor Warren Buffett are the three Americans whose combined wealth matches that of the poorest 160 million Americans — about $250 billion," stated USA Today.
What their report doesn't address is to what extend crony capitalism is influencing poverty rates?
Bill Gates' Subsidiary Belmont Plans Smart City of Future, What Role Will Factory Built Homes Play?
Gates was reported last year by the Daily Business News in his launching a new city near Phoenix, AZ.
Meanwhile, Amazon has started selling prefabs online, and a former Amazon manager has launched a PreFab builder, Blokable. Those reports, are linked above and below.
Inside MH – Not Every Democrat, Not Every Republican – Politically Incorrect, Factually Accurate
Survey Top 2017 PreFab, Modular, Tiny and 3D Printed Housing News Stories
"Oxfam said the massive inequality is being driven by factors that include excessive financial returns to company owners and shareholders at the expense of ordinary workers and the rest of the economy; the ability of rich individuals and corporations to use tax havens that allow them to evade or shield trillions of dollars from tax authorities; public policy that permits market conditions that push down wages and infringe on labor rights; and extreme wealth that is inherited, not earned," said left-of-center, USA Today.
"Inequality is reaching such extreme levels that it might actually be bad for really wealthy people because it's slowing down economic growth and leading to political disruption," stated David Hulme, an expert global development at the University of Manchester.
Hulme added the point that globally, "across the world's 7.6 billion people, extreme poverty is actually reducing. It's only when you look at the top group, the richest people, that wealth is concentrating amazingly. Both of those things can happen at the same time."
All those people need affordable housing. It's a fact that Warren Buffett is keenly aware of, and one that Kevin Clayton pushed as part of his video message to investors and others.
Kevin Clayton Interview-Warren Buffett's Berkshire Hathaway, Clayton Homes CEO
That Clayton video and related reports, are linked above. The industry and its investors should watch and read, time and again. Because in Kevin Clayton's own words, they are building "the Moat" that is giving them a huge influence over the business decisions of thousands of manufactured housing industry professionals.
"News through the lens of manufactured housing." © "We Provide, You Decide." © (News, analysis, and commentary.)
(Image credits are as shown above, and when provided by third parties, are shared under fair use guidelines.)

Submitted by Soheyla Kovach to the Daily Business News for MHProNews.com.