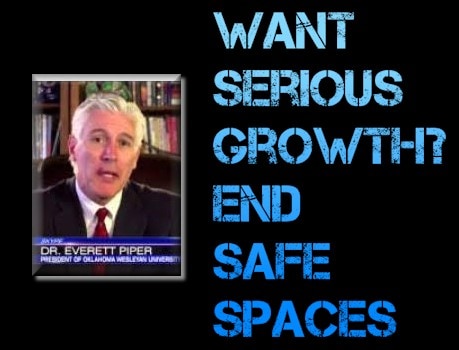 "This is not a day care. This is a university," concluded the viral blog post by Dr. Everett Piper, President of Oklahoma Wesleyan University.
So why this 2-year-old story on the Daily Business News' Flashback Friday? 
You'll see…
"Our culture has actually taught our kids to be this self-absorbed and narcissistic. Any time their feelings are hurt, they are the victims. Anyone who dares challenge them and, thus, makes them "feel bad" about themselves, is a "hater," a "bigot," an "oppressor," and a "victimizer," Piper wrote.
"That feeling of discomfort you have after listening to a sermon is called a conscience," he said in his red-hot post.
MHProNews isn't uncomfortable with the frank discussion of values, faith, and bottom lines.

Piper blasted his own industry – education – not because he doesn't love it. Rather, he did a critique precisely because loves what education and those students are supposed to be.
Piper's post has its parallels in the manufactured housing industry, and our profession's trade journalism.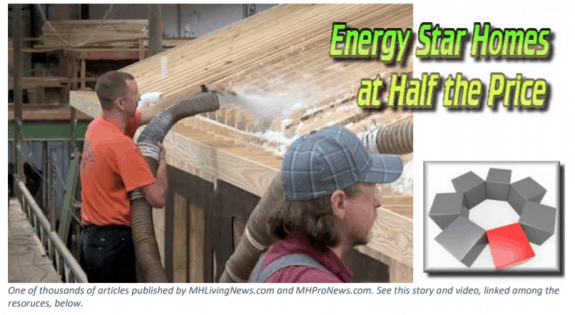 Discomforting commentary by award winning industry veterans such as JD Harper or Marty Lavin are necessary, if the industry is to truly achieve its potential.

I'm OK, You're OK…?
If everything was perfect – or even, okay – in the manufactured housing world, then:
You can enjoy Facebook, and use Google daily, but still see why their enormous influence means that it may be necessary to regulate them as a monopoly;
You might have loved or voted for President Barack Obama, but should still be willing to recognize that ObamaCare is failing and needs replacement – that it harms many of the industry's businesses, workers, and the nation;
As we're happy to report – new manufactured home sales are rising, but HUD Code manufactured home shipments are declining or flat in several states;
Shipments could sustainably be at 300,000 to 500,000 new manufactured homes annually, not 81,100 as occurred in 2016;
Professionals should not be offended if facts make them uncomfortable – such as the growing number of manufactured housing professionals who are calling for the ouster of HUD's Pam Danner, when there's almost universal agreement in the industry that the positions she's taking are harmful to the industry.
MHProNews.com is a fact-based 'feel good' to thousands daily – because it's an unapologetically pro-industry place for a reality checks, honesty, and common-sense.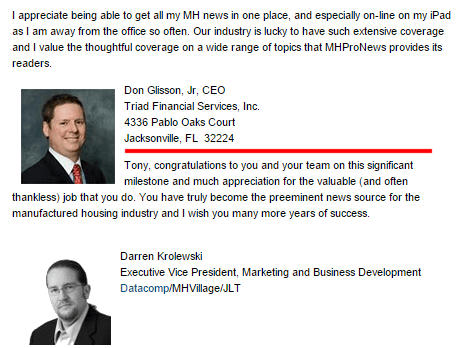 When an association, federal official, or business makes an inaccurate or problematic claim – for those who want an MH safe space – this site isn't it.
MHProNews will make some feel… uncomfortable. Readers are welcome to post comments, or send in a thoughtful letter to the editor.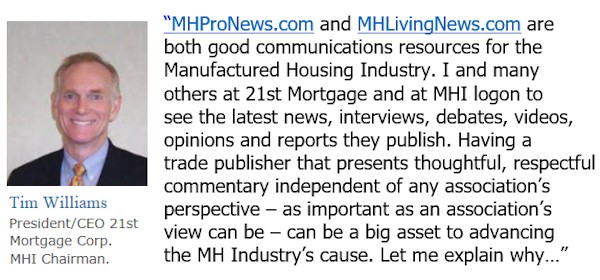 …It Should Be…
Manufactured housing ought to be doing hundreds of thousands of new HUD Code home sales a year – as MH lender Barry Noffsinger, our publisher/consultant, or a number of other industry professionals have said.
That won't happen with manufactured housing "safe spaces."
It only occurs when professionals and advocates stand up and challenge the status quo, as being utterly unacceptable to consumers, MH homeowners, and to the industry.
It will also occur only when more professionals do what the Fath family has done, or Sunshine Homes has done – invest in their own location, their own business, and watch their sales soar as a result.
Here's to politically incorrect challenging places to learn, earn and return.
Journalism – including trade journalism – is supposed to inform and when necessary to challenge, and to get to and reveal the truth. ## (Flashback, analysis, commentary.)
(Image credits are as shown above, and when provided by third parties, are shared under fair use guidelines.)

Submitted by Soheyla Kovach to the Daily Business News for MHProNews.com.