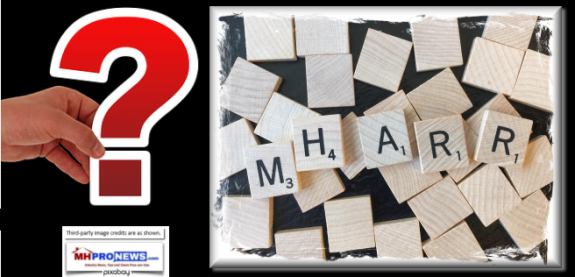 What is MHARR?  What do they do?
And why are there two national trade associations in manufactured housing?
Often, a good place to begin is with what an organization says about itself.
"The Manufactured Housing Association for Regulatory Reform (MHARR) is a Washington, D.C…-based national trade association representing the views and interests of independent producers of federally-regulated manufactured housing," said part of a news release the Daily Business News.
MHARR provides the industry with research that is compiled and paid for by their members.  For example, MHARR provides a monthly shipment report, that is usually the first one out for the industry at large from D.C. metro sources.   The most recent such report, as published by MHProNews, is linked below.  The same new HUD Code shipment data as provided unedited by MHARR, is linked here.
New Manufactured Housing Production Results Report for January 2018
MHARR also engages in advocacy and lobbying activities.


Manufactured Housing – Why Is There More Than One Nation Trade Associations?
First, it is useful to understand that the manufactured housing industry is not unique in this respect. Conventional housing, RVs, automotive, and other industries also have 2 or more national trade associations.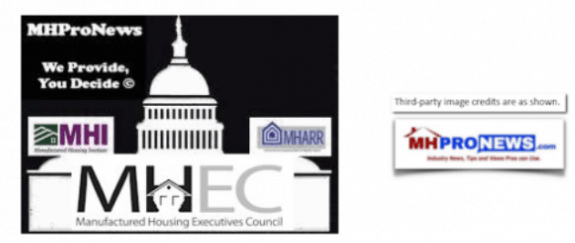 "The Manufactured Housing Institute (MHI) is the only national trade organization representing the factory-built housing industry," according to their own website.  They say, "MHI's advocacy efforts are focused on overcoming barriers to the growth of the manufactured housing market."
Given that from MHI, then why are some producers of manufactured homes members of MHARR, and are not members of MHI?
The answer may be similar to what state associations – that were previously MHI members – have since quit their MHI membership. They don't believe MHI is that effective at their self-stated mission.
State Associations, Companies Quit Membership in Manufactured Housing Institute, (MHI), One Explains in Writing, 'Why?'
How MHARR and MHI Advocacy Differs
MHI has a political action committee (PAC), and does several things that at first blush seem similar to what other national associations do.  MHARR has no PAC.  MHI does meetings, often at posh getaway sites.  MHARR currently holds one in person meeting during the Tunica Manufactured Home Show, and another that in recent years has been conducted by conference call.
MHARR clearly says it represents the interests of independent producers of HUD Code manufactured homes. Common sense suggests that those manufactured housing companies are obviously MHARR members because they believe MHARR in some way better represents their interests.
All trade groups have members who are pleased with what they do, while others who may be less pleased.
MHI is the larger of the two trade groups with a far larger budget. At this time, MHARR has had far more institutional stability in their staff, with both of their top people having decades of industry experience.
Meanwhile, MHI's educational affiliate is about to lose their last most seasoned team member. Last year, MHI saw another one of their veteran staff members leave the Arlington, VA based organization.  No explanation was given for that second MHI departure.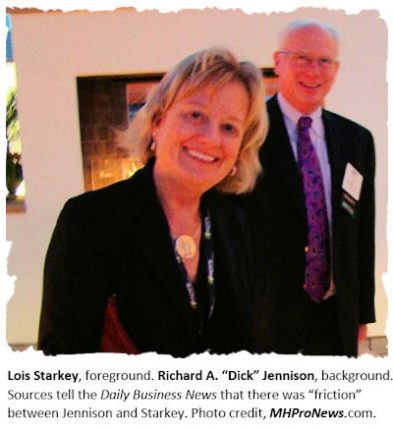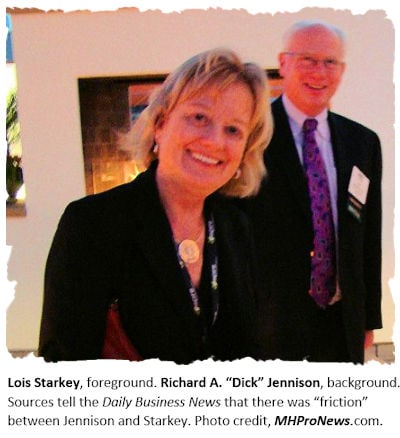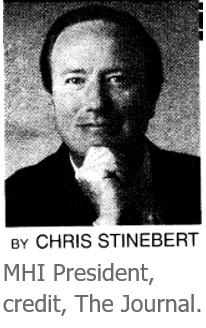 In spite of having a larger staff and a bigger budget, MHI seems to have a periodic problem with consistency.
For example, MHARR was the only 'no' vote on a multiple year problem with the Department of Energy (DOE) energy standards.
MHARR explained their position, while MHI took a very different view. See the facts, linked below.
Manufactured Housing Institute (MHI) Shifts on DOE Regulatory Rule, Report, Analysis
After considerable effort, MHI ended up reversing their position on the DOE proposed rule, to come more into line with MHARR's original view.  Again, the details are linked above.  It should be noted that third-party Small Business Administration and George Washington University commentary supported MHARR's view.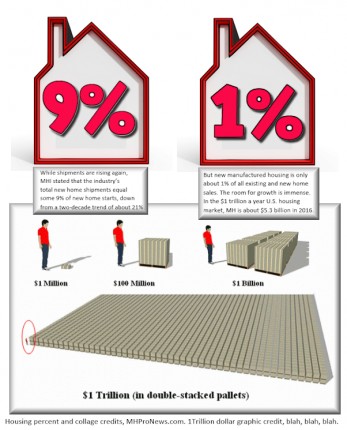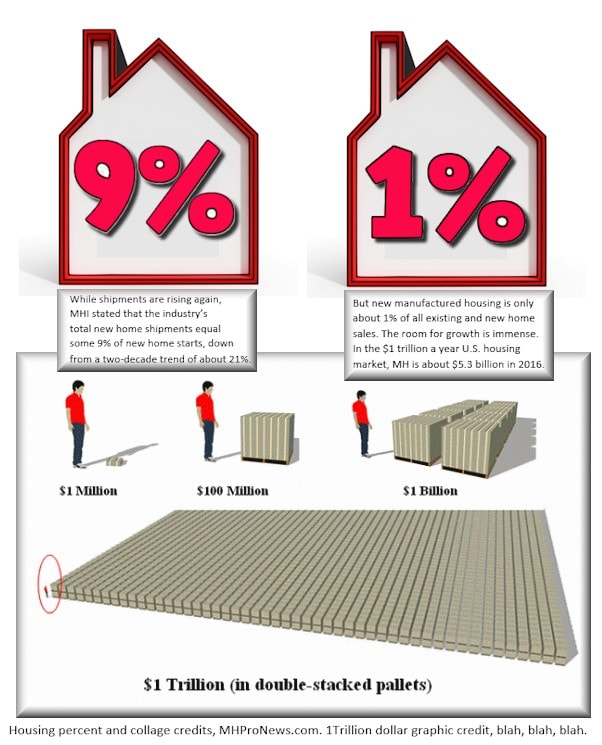 Similarly on the matter of HUD regulations and the HUD Code program director, MHI initially embraced what MHARR from the outset resisted.  Namely, Pam Danner, JD as the administrator of HUD Manufactured Housing program office. After some 4 years, Danner was finally forced out. But MHI resisted that change for some time.
Exclusive – HUD's Manufactured Housing Program Administrator Pam Danner, Update
Other examples could be given.
But the simple question ought to be this. How is it that the smaller of the two groups – MHARR – often gets their position correct from the outset, while MHI often lurches from one position to another?
Before anyone says that is only an opinion, while Nathan Smith said it differently, it should be viewed as the considered judgement of MHI's own prior chairman.  See the video, below.
From early on in the Trump Administration, MHARR completely embraced their Regulatory roll-back agenda, as the video below reflects.
By contrast, MHI had to pivot on issues like Danner at HUD.
There's more to consider, but the above should suffice to explain to those who ask the Daily Business News about MHARR what they are, what they do, and why they exist.  It will also explain why some HUD Code home producers are not MHI members, and opt instead of membership in MHARR. "We Provide, You Decide." © ## (News, analysis, and commentary.)
Related:
Study Recommending New Manufactured Housing Association for Independent Retailers, Communities, Lenders, Others Released
(Third party images, and cites are provided under fair use guidelines.)
Notice: for professional business development services, click here.
Sign Up Today!
Click here to sign up in 5 seconds for the manufactured home industry's leading – and still growing – emailed headline news updates. You'll see in the first issue or two why big, medium and 'mom-and-pop' professionals are reading these headline news items by the thousands. These are typically delivered twice weekly to your in box.

Submitted by Soheyla Kovach to the Daily Business News for MHProNews.com.
Soheyla is a managing member of LifeStyle Factory Homes, LLC, the parent company to MHProNews, and MHLivingNews.com.