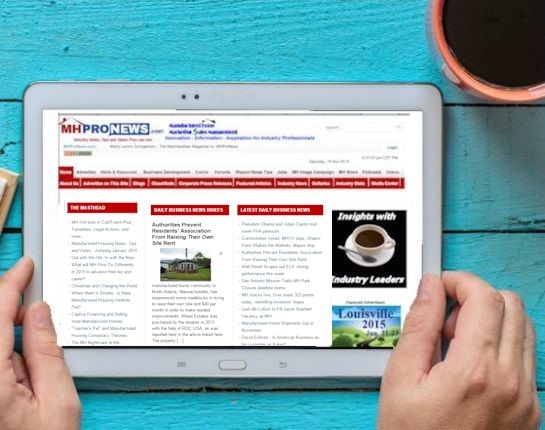 As December rolls on, a new set of featured articles are found on the MHProNews.com home page. Our theme for this month is: DAAD = Dramatic! Advent! Adventure! December 2016!
To see the line-up of over 3-dozen featured articles for this month, along with the headline commentary, please click the link above.
Manufactured, modular and prefabricated home professionals know that how a home got to its location should not define a person or their dwelling.
What the Daily Business News spotlights day-by-day are the tragedies, triumphs and struggles for acceptance of the obvious solution for millions for the growing affordable housing crisis in the U.S. and beyond.

When you read the lineup for the month found on the home page, you can reflect on another motto as you chart your own professional path ahead: "We Provide, You Decide."  ©
What's New On MHLivingNews

Clayton Home Building Group Donates New Home to Alabama Resident in Need, Video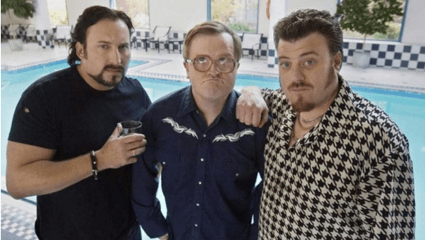 No Longer "Trailer Trash" – Manufactured Homes are Quality, Affordable Housing
What's New On MHProNews
Saturday December 10th, 2016
Inside Info on the Power Behind the Throne at HUD – Deputy Secretary; Plus More on Dr. Carson
Friday December 9th, 2016
"Flat-Pack" Modular Homes Proposed to Help Solve Housing Crisis
Carlyle Leads, Manufactured Housing CV Gains, Broader Markets, Russell & MidCap 400 New Highs
KODA – the 7-Hour Assembly Prefab
MH Communities Giant Equity LifeStyle Properties Investors, Stock Moves
City Council Tables Manufactured Home Ordinance, Industry Pro Speaks Out
Thursday December 8th, 2016
Manufactured Housing CV Up Again, Skyline, Broader Markets Continue 2016 Record Pace
CFED, Others Decry Possible Fate of the CFPB: What Will Trump Do?
Killam Receives Updated Rating from Analysts
MHARR on Trump, Dr. Carson for HUD, Finance, Exclusive Report and Analysis
Contractor in Fight Over Tiny Home
Wednesday December 7th, 2016 
Skyline Skyrockets, Big Day for Manufactured Housing CV, Dow Jumps-New Record High
MHCs and Rent Control – Cure or Cause for Affordable Housing Crisis?
Kashechewan First Nation Return Home, New Modular Housing Welcomes Them
NYS Homes, Community Renewal Announce Program to Replace old Mobile/Manufactured Homes
Tuesday December 6th, 2016
 SKY, AMG Risers on Manufactured Housing Comp Value, Markets Moving Up
 Open for Biz! Trump announces Japan's SoftBank investing $50 billion in US, aiming 50,000 jobs, Video
 Prefab Homes That Can Be Taken With You When You Move
Donald Trump Nominates Ben Carson as Housing Secretary, MH Views & Videos
Tifanee, Victoria and MHWC say, "Go Louisville!"
HUD Code Manufactured Housing Production Continues Growth
Monday December 5th, 2016
Gains for Skyline, Universal Forest Products, Manufactured Housing CV Jumps, Dow Sets New Record
Manufactured Housing Leads the Way for State Encouraging Innovation
The Tesla of Modular Homes? Going "Premium" Green
How Manufactured Housing Helps Life Flight Save Lives
Dodd-Frank: Clintons, Buffett, Trump and What it all Means
Sunday December 4th, 2016
Sunday Morning Weekly Recap – Manufactured Housing Industry News – November 27th – December 3rd, 2016. ##
(Image credits are as shown above.)

Submitted by RC Williams to the Daily Business News for MHProNews.