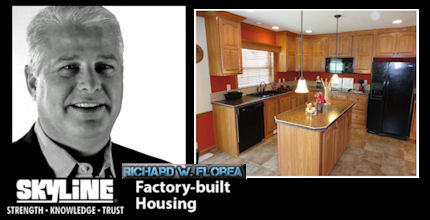 The stock of Skyline Corporation (NYSE: SKY) hit a 52-week high of $12.72 last week, according to a recent report from BarChart.
While the stock price has had its ups and downs throughout 2016, Skyline executives have kept a positive tone and goal-oriented approach, which has clearly paid off.  Their president stated their firm's conviction that recent changes at the company mean ongoing, positive growth.
"We are pleased that our progress in the product development and our overall operational improvements have translated to increased revenue and profits for the fourth quarter and the fiscal year," Skyline President and Chief Executive Officer Richard Florea said in a statement.
"The recent opening of our manufacturing facility in Elkhart, Indiana reflects the increased demand we are seeing for quality-built, value-laden products."
Those efforts and their team's positive approach appears to be paying solid dividends. According to Kentucky Post News, the 52-week high is a key milestone for every stock, because it shows positive momentum and is the time when some buyers make a move to come in.
Skyline Corporations' stock price now has a target of $23.91, which is 88% above the $12.71 share price reported last week.
That bullish target indicates low risk for the company currently valued at $110 million dollars. An increase to the target price of $23.91 could add an additional $97.07 million dollars of value for investors.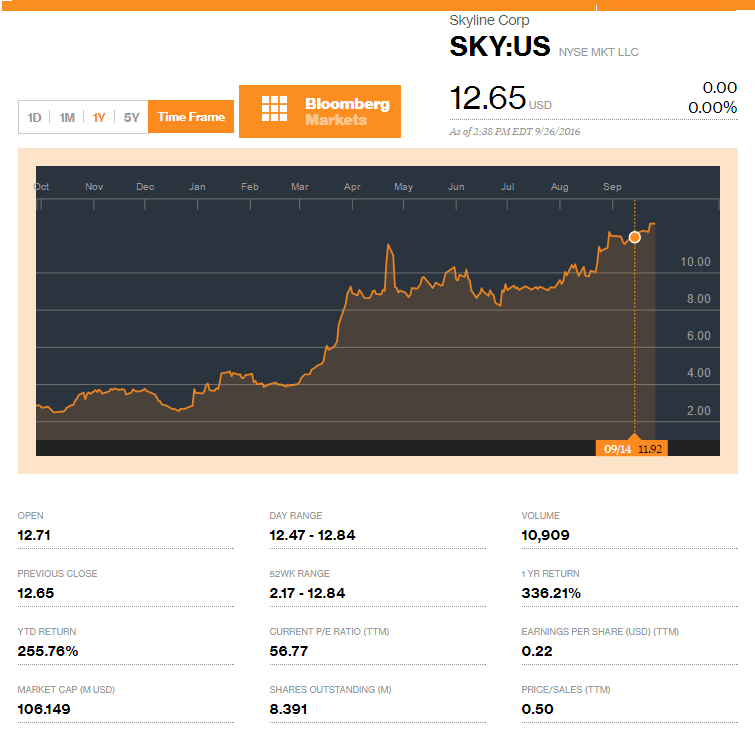 The next Skyline earnings call is scheduled for October 20th.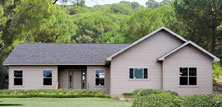 Current SKY stakeholders include Venator Capital Management (524,492 shares), Gendell Jeffrey L (759,591), Robotti Robert (64,700, which also has a hefty stake in Cavco), California-based Eam Investors, LLC (0.2% of the stock) and New York-based fund Teton Advisors, Inc. (47,796).
As regular Daily Business News readers already know, Skyline designs, produces and markets manufactured and modular housing models, as well as park models in the U.S. and Canada.  The company has been in the business since 1951. Another recent market report on Skyline is linked here. ##
(Image credits are as shown above.)

Submitted by RC Williams to the Daily Business News, MHProNews.