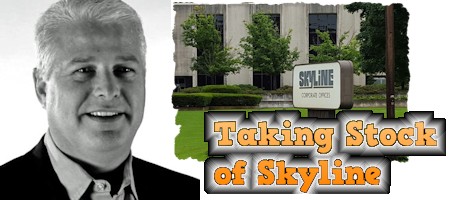 Skyline Corporation (NYSEMKT: SKY) saw its stock decrease by 10.78% in short interest, states consumer and financial news company, Consumer Eagle.
Skyline designs, produces and markets manufactured and modular housing models as well as park models, as MH industry pros know. The company had a total short interest of 344,200 shares in September, per FINRA.
Because SKY has 36,200 shares average volume, short sellers will need about 10 days to cover their positions. The short interest to the company's float is currently 5.59%, while the stock price closed at $12 during the last session, linked here.
Skyline has made a number of major moves that have largely paid off. They sold off their RV division, opened a new factory-built housing plant and have over a year under the belt of their new president.
In a recent statement, reported by Yahoo, their CEO said, "We are pleased that our progress in the product development and our overall operational improvements have translated to increased revenue and profits for the fourth quarter and the fiscal year," Skyline President and Chief Executive Officer Richard Florea said in a statement.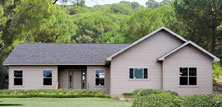 "The recent opening of our manufacturing facility in Elkhart, Indiana reflects the increased demand we are seeing for quality-built, value-laden products."
Although their stock is down 175.86% since late January of this year, SKY stock has been uptrending by outperforming the S&P 500 by 161.20%.
Institutional sentiment has been mixed, but has been overall positive.  Eight funds sold all Skyline shares that were owned, while six reduced positions. Meanwhile, six funds purchased stakes and 12 increased positions. The shift results in 4.31 million shares are owned; 23.87% more than were owned in Q1 2016.

Current SKY stakeholders include Venator Capital Management (524,492 shares), Gendell Jeffrey L (759,591) Robotti Robert (64,700, which also has a hefty stake in Cavco), California-based Eam Investors, LLC (0.2% of the stock) and New York-based fund Teton Advisors, Inc. (47,796).
Founded in 1951, Skyline Homes builds manufactured and modular homes for independent retailers and manufactured communities in the United States and Canada. Its models are marked under trademarks like Kensington, Shore Park, Stone Harbor and Vacation Villa. The firm has been praised by Modular Today, after they interviewed distributors of their homes.
For a prior Daily Business News report on Skyline, click here.  For background on Richard Florea, click here. ##
(Photo credits, LinkedIn, Skyline, Elkhart Truth and MHProNews text graphics.)

Submitted by Joe Dyton, to the Daily Business News, MHProNews.com.