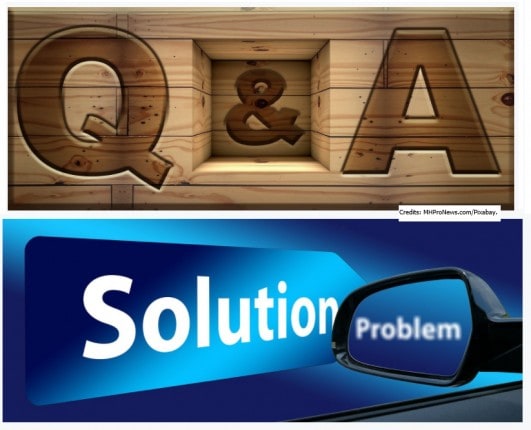 Articles, reports, and commentaries on MHProNews bring reactions for, against or neutral from factory built housing industry professionals, policy advocates, and others.
Defenders of the
Manufactured Housing Institute (MHI),
Pam Danner at HUD,
Isbhel Dicken and NMHOA,
or other industry personalities that are fact checked or analyzed by MHProNews are among the feedback and commentary received.
Those who question the political, economic, social, or other perspectives shared by MHProNews are also among them.  Those thoughtful and sincere questions are respectfully welcomed.
This weekend's Masthead will feature a very focused response to such valid questions and concerns by industry professionals.
"We believe in manufactured housing, free enterprise, faith, flag, and freedom," said publisher L. A. 'Tony" Kovach. He points to years of pro-industry work that proves that point.
"Many of the questions we are asked are already answered in commentary such as:
"We aren't opposed to big business. But we are opposed to monopolistic practices, which harm the many and enrich the few.  That's an American principle, not found in many nations. That principle is applied beyond manufactured housing, as we've spotlighted the monopolistic impact of Google and the tech giants threat to small and midsized businesses in a recent Daily Business News reports," Kovach said.
In other words, Kovach says that the principles are consistently applied.
National Issues, Politics
"We looked at the platforms of Secretary Hillary Clinton and that of now-President, Donald Trump, and concluded that based on their experience and track records, having a businessman in the Oval Office who had experience in factory-built housing just made sense. It still does," Kovach said.
"That's common sense, and its pro-industry," he said, adding "So last year, we went all-out in supporting Trump, and made our thinking plain to all with an open mind.  But we provided space for those who promoted Ms. Clinton too."
By contrast, Kovach said, the Manufactured Housing Institute had two speakers just before the election, both of whom were pro-Clinton.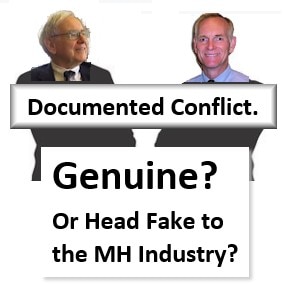 He also noted the alleged disconnects between MHI's chairman claiming to want to reform Dodd-Frank, while Warren Buffett and Secretary Clinton supported making no changes or strengthening the CFPB. He asks, where is the consistency and logic at MHI?  Are there actions good for the many or only for a few?
Kovach asks why the National Association of Homebuilders NAHB are so much more successful at their agenda, when the affordable housing crisis makes manufactured housing more needed now than ever before.
It's about principles, not posturing, he says.  It's about common sense, values, and what's good for the nation and our industry.
Fair and Balanced?
"We routinely ask MHI and other associations for comments," Kovach states, "and most of the other associations respond and do so promptly.  We'll leave it to readers to wonder why MHI won't engage us.  If they believe in what they're doing, what are the hiding from?  Wouldn't you want to promote and defend your ideas? We ask MHI member companies for comments, and those who are not in MHI. We get those, and share them. That's fair and balanced, which is why we say, "We Provide, You Decide." ©
The multi-decade industry veteran, consultant and publisher of MHProNews and MHLivingNews says he will provide a focused look by Sunday night on the editor's Masthead blog that answers the question, "What is Your Endgame?" In the meantime, the Daily Business News continues to publish material from MHI and others, which are all subject to fact checks. Stay tuned. ## (Announcements, responses, commentary, analysis.)
(Image credits are as shown above, and when provided by third parties, are shared under fair use guidelines.)

Submitted by Soheyla Kovach to the Daily Business News for MHProNews.com.