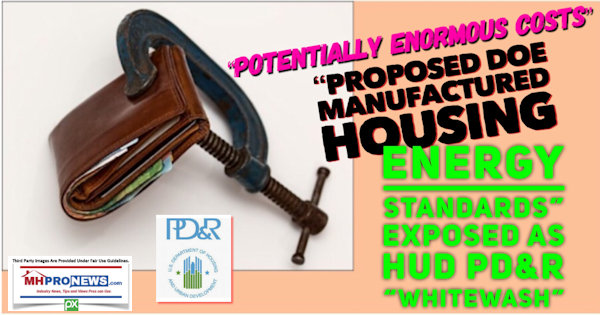 The Department of Housing and Urban Development (HUD) periodically commissions research on various topics.  That research may be dubbed "Policy Development and Research" or PD&R.
As an example of a useful HUD PD&R, one established some years ago that manufactured homes and conventional housing – sited side-by-side in urban areas – witnessed that both types of housing appreciated in value. That useful PD&R research demonstrated that insight from not one, but several cities in various parts of the country.
So, some HUD PD&Rs are good and useful 'wheat.' But others, are the chaff that must be separated from wheat, which is to be tossed out and rejected as unfit for human consumption.
In a new analysis, the Manufactured Housing Association for Regulatory Reform (MHARR) informs the Daily Business News on MHProNews of research that their analysis reveals is problematic for most in manufactured housing, and for the industry's potential consumers.  That is the work that a production-focused association is supposed to be doing.
Producers and Non-Producers
The work that MHARR does is a living example of the distinction between the work of production focused and post-production related issues.  Both kinds of trade associations – production and post-production – are essential for a successful and properly functioning industry.  One could say that pre-production is yet another segment, but that is closely allied with producers of factory built housing.
Yet, some manufactured home industry bloggers and writers – who are blindly agenda driven by whomever will give them the most money, attention, or whatever else – have attempted to blur that distinction between the production – the HUD Code factory-builders – and the post-production, which are the items that occur after the home leave the 'production center' or 'factory.'
It isn't MHARR's 'job' as a production focused trade group – so to speak – to weigh in on community related issues, per se, as but one of many possible examples. Communities or retailing are 2 of several post-production matters.
With that tee up, let's dive into the review by MHARR of what their analysis says is a looming risk for the industry. That risk is for potentially far higher costs caused by pending federal rule-making.
Note that MHARR cites 2 other sources, the Small Business Administration (SBA) and George Washington University Regulatory Studies Center, which were part of the strategic alliance that MHARR was engaged with that foiled the Manufactured Housing Institute (MHI) multi-year counter-effort to drive the HUD Code manufactured housing industry into federal mandates that could have been $6000 or more higher per unit. After years of push back, MHI relented.
More on MHARR and production vs. post-production associations after their release and attached document.
MHARR ANALYSIS EXPOSES HUD PD&R ENERGY COSTS "WHITEWASH"
Washington, D.C., March 19, 2019 – The Manufactured Housing Association for Regulatory Reform (MHARR) has filed an analysis and comments (copy attached) with the federal Manufactured Housing Consensus Committee (MHCC) exposing a blatant whitewash of supposed manufactured housing energy regulation costs developed at the request of the MHCC by the Department of Housing and Urban Development's Office of Policy Development and Research (PD&R).
PD&R's ostensible "analysis" of U.S. Department of Energy (DOE) cost/benefit data initially developed as part of a fundamentally tainted and contrived DOE "negotiated rulemaking" process, not only fails to provide the independent fact-finding regarding the potentially enormous costs of proposed DOE manufactured housing energy standards sought by the MHCC, but constitutes a cover-up and attempt to legitimate, after-the-fact, a brazenly-contrived DOE rulemaking process (and related alleged cost-benefit inputs) that wererejected by the Office of Management and Budget and its Office of Information and Regulatory Affairs (OIRA) not once, but twice.
To the extent that DOE's most recent regulatory proposals, contained in the August 2018 "Notice of Data Availability" (NODA) allegedly "analyzed" by PD&R, expressly rest-upon and are admittedly derived from those earlier illegitimate data inputs – thoroughly deconstructed and disproven by MHARR, the George Washington University Regulatory Studies Center and the U.S. Small Business Administration — there is absolutely no valid basis for the NODA proposals, and PD&R's alleged "analysis" of that data is completely baseless and factually worthless.  As a result, MHARR's comments call for a completely new standards development process for any new manufactured housing energy standards, if any such standards (which are unnecessary as shown by U.S. Census Bureau energy cost information) are, in fact, developed.
The Manufactured Housing Association for Regulatory Reform is a Washington, D.C.-based national trade association representing the views and interests of independent producers of federally-regulated manufactured housing
 Download of Report – linked here. 
— 30 — 
This is an apt and timely example of what production focused work looks like.
In terms of an MHProNews analysis, MHARR over a decade ago began to pay more attention to a specific post-production issues, which involved financing and capital access.  Mindful of what occurred that drove thousands of industry independents out of business, and took several producers with them, MHARR added to their plate efforts to help industry independents gain better access to other financing options.
The historic risk is arguably documented by those in Omaha and Knoxville, linked here.  MHI arguably didn't lift a finger while that assault on industry independents took place.
While MHARR was working to get the Duty to Serve mandate passed into law through the Housing and Economic Recovery Act (HERA) – to protect independent producers by protecting independent retailers of manufactured housing – the Manufactured Housing Institute (MHI) somehow allowed the same HERA bill to pass into law the SAFE Act, which eventually became part of the regulations administered by the Dodd-Frank created Consumer Financial Protection Bureau (CFPB).
Rephrased, MHARR was doing its job, and more.  By contrast, Tim Williams, speaking as Chairman of MHI admitted in a meeting that the "horse has left the barn" on the SAFE Act, and Dodd-Frank too.
MHI claims to be representing "all segments of factory-built housing."  While they can voice that claim, they could just as easily claim to be superman, and assert that they are able to leap tall buildings in a single bound.  The better question is, what is the MHI track record on production or post-production issues?  After all, it is Warren Buffett who stresses the importance of looking into the rearview mirror.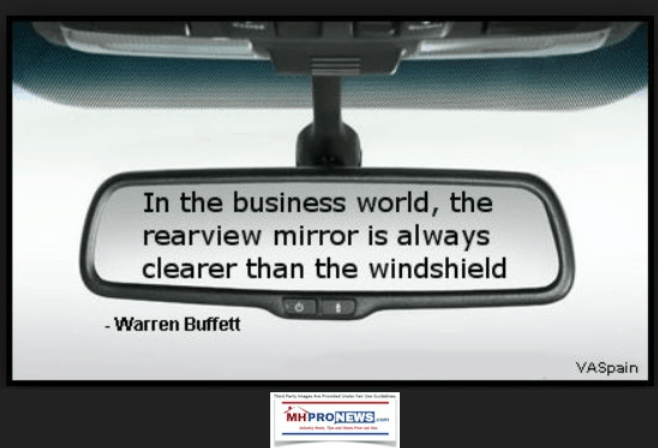 The short answer is a sobering one.  MHI's track record in the last 15 years since Berkshire Hathaway has entered the industry through various acquisitions has been poor. Who said so?
Consider what Nathan Smith said on camera when he was Chairman of MHI.  Smith asserted that the industry – meaning MHI – had to admit that it has failed to be pro-active to problems.  Tim Williams admitted as much.  Richard 'Dick' Jennison said so on stage at Louisville, also caught on MHProNews' cameras.
When MHI's own elected and salaried leaders admit that the Arlington, VA based organization has failed time and again, why is it that the industry's independents follow it so readily?
That answer is complex, but equally sobering.  The MHProNews analysis, after years of input from industry professionals within and outside of MHI, reveals this harsh conclusion.
n  Some are members because they want to be, and they may in fact benefit.
n  Others, are members like the MHI member linked here admit that they have never benefited from being a member.
n  Then some are members out of fear of reprisal.
n  Non-MHI members – or those who resisted for a time – have told MHProNews that they are being 'bullied and intimidated' into becoming MHI members.
Each of these points raises different legal as well as ethical questions.
n  Is MHI a de facto protection racket?
n  Is MHI guilty of making false and deceptive claims, that violate federal as well as state laws?
n  Has MHI aided and abetted the consolidation of the industry into ever fewer hands of 'big boy' companies – borrowing MHI award-winner Marty Lavin's phrase – and if so, are they deceiving the industry when they claim that they represent all segments of factory built housing?
These will be among the items that will be examined publicly at Tunica on March 28th, after the main event is concluded.  Watch for the time and date for that meeting, which MHI leaders, Clayton Homes, and 21st Mortgage, and their attorneys – among others – are being invited to attend.
To learn more about that Tunica meeting, see the two links that follow the by line, notices and email head-line news, and business developments offers.
Once a problem(s) is/are identified, the next thing that must occur is steps to solve the problem(s) must be acted upon. RSVPs to attend the solution-focused discussion are already coming in.
The time to form a new post-production association that represents the interest of non-producers, and which can complement the work of MHARR for producers of HUD Code manufactured homes is now. It must be said that MHARR, which could have gone into direct competition with MHI, voted to stay as a producer group, but encouraged the industry to create their own post-production group, that they want to work with.
The place to begin that process is Tunica, MS.  See the related reports, further below.
That's this morning's MH "Industry News, Tips, and Views That Pros Can Use" © where "We Provide, You Decide." © (News, analysis, and commentary.)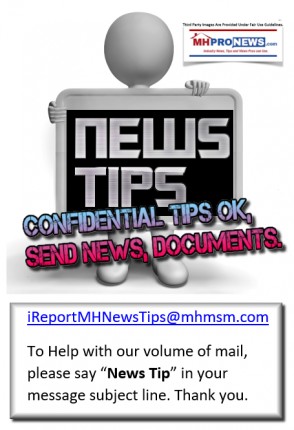 Your link to industry praise for our coverage, is found here.
For the examples of our kudos linked above…plus well over 1,000 positive, public comments, we say – "Thank You for your vote of confidence."
"We Provide, You Decide." © ## (News, analysis and commentary.)
(Image credits and information are as shown above, and when provided by third parties, are shared under fair use guidelines.)
Submitted by Soheyla Kovach to the Daily Business News for MHProNews.com.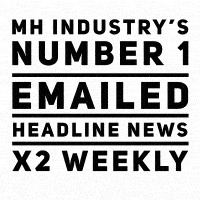 2) To pro-vide a News Tips and/or Commentary, click the link to the left. Please note if comments are on-or-off the record, thank you.
3) Marketing, Web, Video, Consulting, Recruiting and Training Re-sources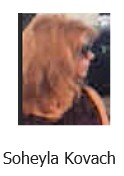 Submitted by Soheyla Kovach to the Daily Business News for MHProNews.com. Soheyla is a managing member of LifeStyle Factory Homes, LLC, the parent company to MHProNews, and MHLivingNews.com.
Related Reports

:
You can

click on the image/text boxes

to learn more about that topic.
Manufactured Housing Institute's Monthly Economic Report Spotlights Challenge, What MHI, WHA's Amy Bliss Said
Restraint of Trade, Manufactured Housing Institute, Clayton Homes, 21st Mortgage, Vanderbilt Mortgage, and Antitrust Law
Examining Derek Thompson's Atlantic Report on 'Mobile Home' Retail Market as Fastest Dying Business In America
COURT RULES THAT SIERRA CLUB HAS STANDING TO SUE DOE OVER MANUFACTURED HOUSING ENERGY STANDARDS In a development that was not unexpected, the U.S. District Court for the District of Columbia has denied a motion by the U.S.
Washington, D.C., March 4, 2019 – The Manufactured Housing Association for Regulatory Reform (MHARR) reports that according to official statistics compiled on behalf of the U.S. Department of Housing and Urban Development (HUD), year-over-year HUD Code manufactured home production declined once again in January 2019.
Washington, D.C., February 4, 2019 – The Manufactured Housing Association for Regulatory Reform (MHARR) reports that according to official statistics compiled on behalf of the U.S. Department of Housing and Urban Development (HUD), HUD Code manufactured home production declined again in December 2018.
Motion – or, more accurately, activity – in and of itself, is not necessarily synonymous with, or equivalent to, realprogress, or, in fact, any progress at all.
Washington, D.C., January 8, 2019 – The National Association of Manufactured Housing Community Owners (NAMHCO), a new, independent association representing a key manufactured housing industry post-production constituency, has announced a major step in its initial organization and the start of national-level advocacy activities to better and more effectively represent the post-production sector in Washington, D.C.
Washington, D.C., November 15, 2017 – The Board of Directors of the Manufactured Housing Association for Regulatory Reform (MHARR) has authorized the public release of a comprehensive internal study by the Association of the past, present and future representation of the post-production sector (PPS) of the federally-regulated manufactured housing industry.