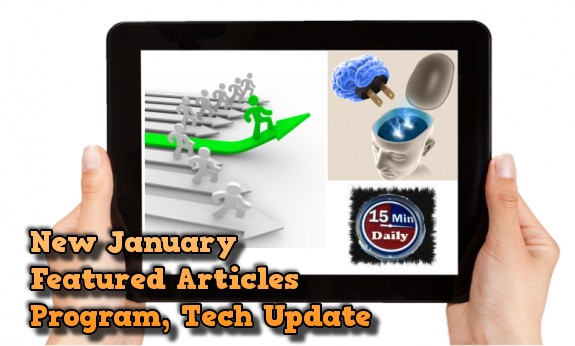 The new January 2017 Featured Articles and Reports are currently scheduled to go live by Friday evening, January 6, 2017.
We regret the delay.
The reason?  As many regular readers know, elements of our late December and the new January issue on MHProNews were impacted or delayed by unforced technical issues revealed last week.
Liquid Web – our high-end web hosting service provider – is still working through the tech issues, for which they've apologized verbally and in writing for several times (see an example link above).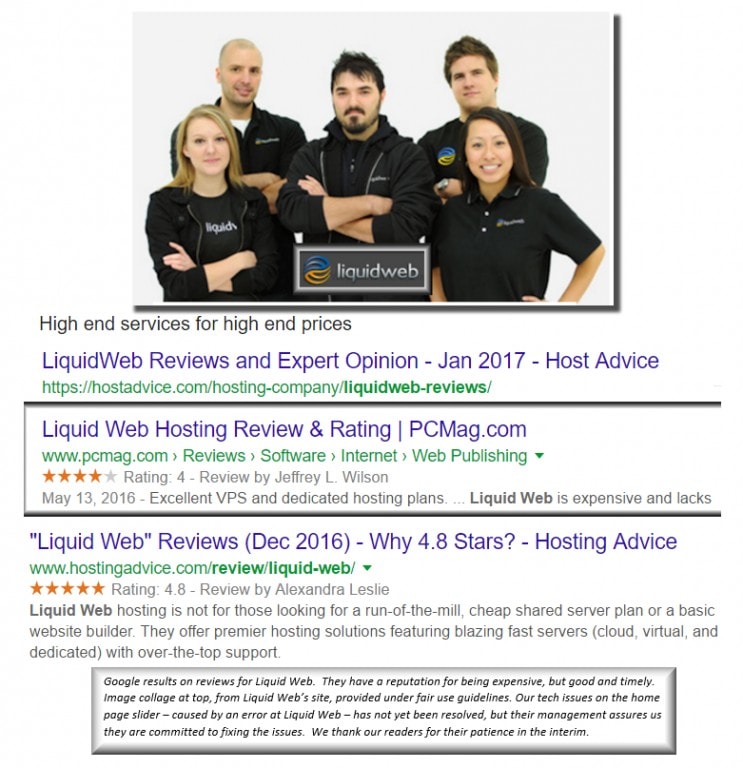 On the MHProNews home page, the right side Daily Business News module is working properly. But the bottom "read more" on the left-hand module's slider are unfortunately taking readers to an error page. This Daily Business News blog itself is working ok.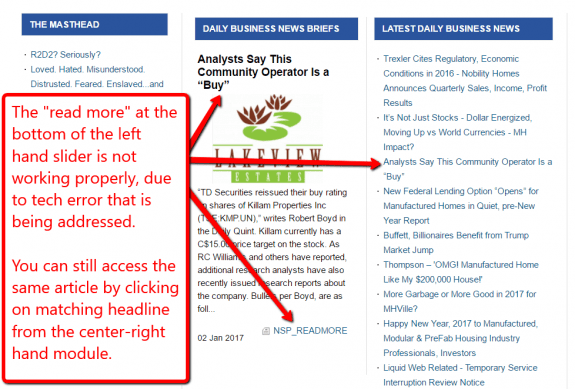 The Home Page Work Around
You can either click on the same headline you want on the right-hand slider, or scroll the Daily Business News blog for the articles and issues you want and need.
Thank you for your patience as our server service techs are working through these issues.  MHLivingNews, also hosted by the same server company – Liquid Web – continues to be unaffected. We will update readers as needed, and thank you for your patience in the interim. ##
(Image credits are as shown above.)

Submitted by Soheyla Kovach to the Daily Business News on MHProNews.