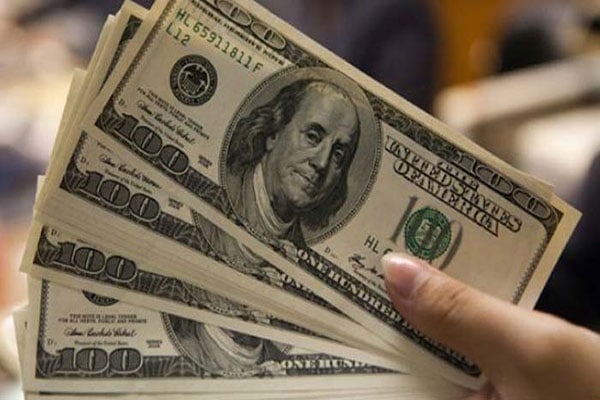 "Right now, there is an incredible amount of pressure to sell just about every type of currency and buy the dollar," Financial Stock Market (FSM) reports that Sunrise Capital Partners LLC, chief investment officer Christopher Stanton said.
The Wall Street Journal (WSJ) said, "On Wall Street, the rising dollar has been one of the most visible signals of growing optimism in the U.S. economy; for many other countries, it spells trouble."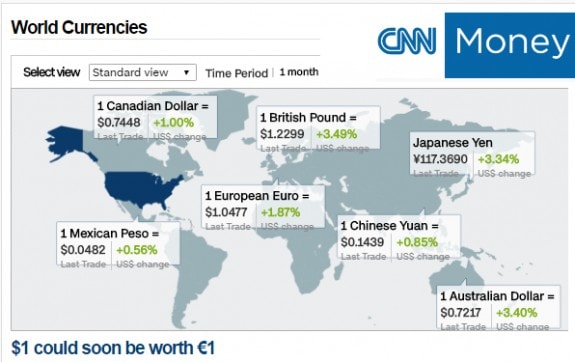 President-elect Donald J. Trump's plan for infrastructure, tax, healthcare and regulatory reforms – among othe policy initiatives – "have absolutely re-energized the dollar," said Alan Ruskin, head of G10 foreign exchange strategy at Deutsche Bank.  "This is a major shift in policy dynamics."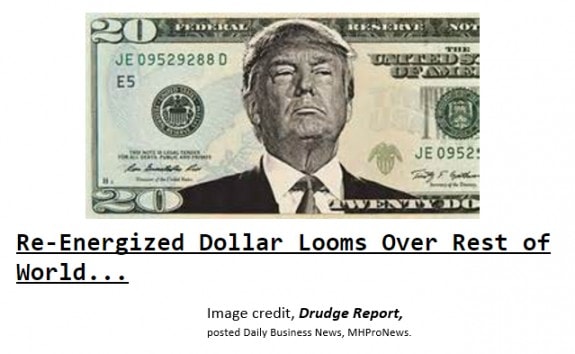 The Daily Business News has been reporting on post-election boosts in Consumer Confidence and by small business too.
Part of the reason that international investors are taking a new look at the U.S. under a Trump administration is the rising dollar and the promise of a much more pro-business, pro-growth economic environment.  This stands in stark contrast to media reports pre-election that painted the world's leaders as fearful of a Trump victory over Secretary Clinton.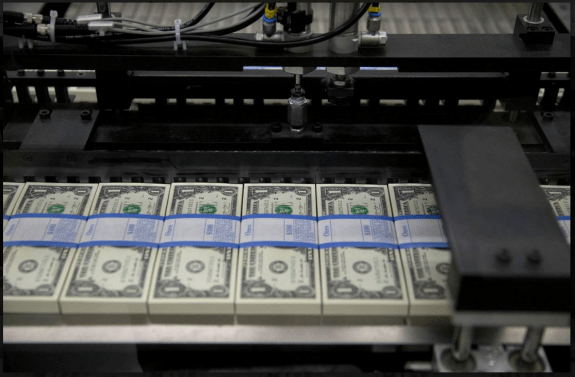 The Wall Street Journal Dollar Index – measuring the U.S. Dollar against a basket of 16 currencies – rose 3.1% in 2016 on a late-year surge against the euro, yen and emerging markets.
The WSJ explains said, a strong dollar hurts domestic exporters, but "A stronger dollar raises the buying power of U.S. consumers and businesses by making imported items cheaper and reducing the costs of traveling abroad."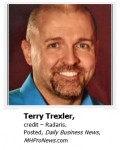 As part of a report that will post on the Daily Business News Tuesday morning, Nobility Homes President Terry Trexler explained that in 2016, "Our sales and earnings continue to be affected by the uncertainty of the U.S. and world economy."
So the implication is that more economic certainty and a stronger American economy could prove a boost for manufactured and modular home producers, along with others who are serving, selling and offering locations for the placement of factory-built homes.
ROC USA President, Paul Bradley as part of an exclusive to MHProNews on a different topic said,  "you can see why I expect great opportunities under President Trump and his focus on America first."
MHProNews will continue to monitor general business and economic conditions, and how they will help or harm job creation and business. ##
(Image credits are as shown above.)

Submitted by Soheyla Kovach to the Daily Business News on MHProNews.com.