Among many of the important take-aways from the 2013 National Communities Council (NCC) Fall Leadership Forum was a public comment from Steve Schaub of Yes! Communities. Schaub stated in a matter-of-fact fashion that their firm had previously been doing quite a bit of lease-option type transactions. Schuab then said that Yes! discontinued doing more such transaction due to legal concerns.

Steve Schaub, Yes! Communities
(photo from 2013 Congress & Expo)
In a conversation with a single location community owner during an NCC breakfast, the owner mentioned he was doing rent to own/lease option types or transactions. Out of concern for the possible regulatory and legal perils this man was taking, we discussed the risks. As we were talking, attorney Rob Coldren was walking by, who is winding up his involvement in MHC investing even as he is winding down his role at HK&C where a large part of their firm is focused on manufactured housing communities and related legal issues. I stopped Rob and asked him to comment.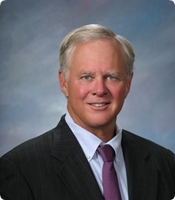 Coldren said much the same as he had publicly at the 2013 Louisville Show, where he was a key member on the Ask the Experts panel.
"If it walks like a duck, and quacks like a duck, it's a duck." This was vintage Coldren, who thus outline a simple test for if a transaction functions in a finance like fashion – walking and quaking like a duck – it will be subject to all the licensing and regulations that loan originators are subject.
During the Manufactured Housing Institute (MHI) annual meeting, CEO Richard "Dick" Jennison told us publicly at their La Costa, CA event that they plan to provide MHProNews for publication an outline that covers the risks associated with the rent-to-own or lease option type transactions.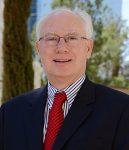 Hundreds of MHCs are doing lease-options or rent to owns. Until such an article about this topic are provided by MHI/their attorney, let the above anecdotal accounts serve a word of caution to any who are currently doing lease-option or rent-to-own transactions.
Even if your state finance agency may say 'okay' today to such transactions, that may not make much difference with the federal Consumer Financial Protection Bureau, which a number of state associations have advised their members have the budget and agents to seek out cases of alleged violations to investigate.
In a SAFE Act/Dodd-Frank/CFPB 'federalized' world, this is not about if lease-options or rent-to-own are a good idea in practice. Tens of thousands of consumers over the years have benefitted from such transactions. So we can say it is a shame that federal and/or state laws create significant hurdles to doing these in a legally compliant fashion. We may wish it were still okay to do them.
But as the law and regulations stand today, with the possibility of fines of up to $25,000 per transaction, plus other risks and penalties, community owners of all sizes should take note when a large, successful operation like Yes! Communities feels the risks of such a program are too great.
Not every attorney is an expert on these federal regulations. Talk to a lawyer who is truly in the know on the latest in this specialized realm before you proceed, or take the safe path and avoid it until the laws/regulations are changed. ##
(Photo credits, MHProNews.com – editor's note: Steve Schaub photo taken at 2013 MHI Congress and Expo)