In an article entitled The Hidden High Costs of Mobile Homes published in the Daily Yonder, author Lance George, notes the sales of modern manufactured housing (MH) continue to rise, while the remainder of the U S. housing market remains somewhat flummoxed. George says about MH, "High-interest loans, shorter loan terms and some sales tactics turn what could be a good deal into an expensive proposition. Manufactured homes are typically sold at retail sales centers where salespersons or 'dealers' receive commissions, often exacerbating these finance issues. In some cases, dealers resort to high-pressure sales tactics, trapping consumers into unaffordable loans."
George's remarks begs some follow ups and the retort, "How dare salespersons receive commissions on sales!" Real estate agents and brokers, like many salespersons, make their living from commissions. So it should not be a surprise that the same thing applies to manufactured housing.
George labels loans on MH "unaffordable." As the GAO and Fannie Mae reports referenced below prove, that statement is incorrect. By comparison, isn't lack of affordability what many parts of the mortgage industry were accused of, ushering in the mortgage/housing collapse and the Great Recession?
Aren't unaffordable home loans – often to those not qualified to buy the house they got – what contributed to decimated values in the entire housing market for much of the past 6 years? Didn't that mortgage meltdown help lead to the creation of the Dodd-Frank Act and the subsequent Consumer Financial Protection Bureau (CFPB), federal boondoggles that have restricted the growth of the MH market, which had no role in causing the Great Mortgage/Housing Bust?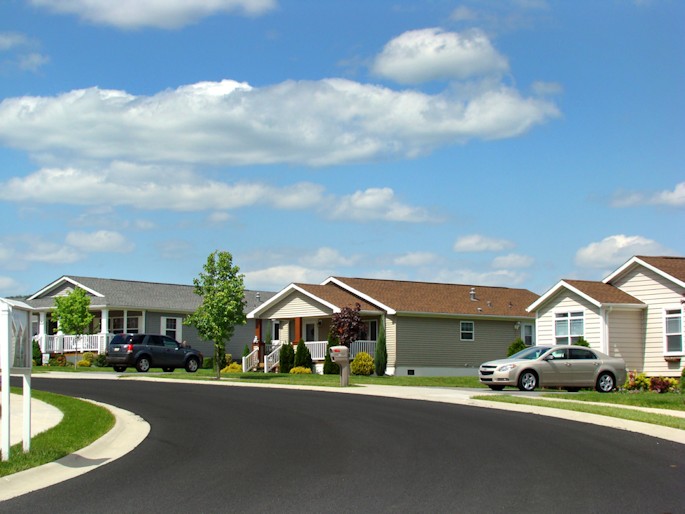 Pine Manor, UMH Properties.
Barney Frank about Manufactured Housing and the CFPB Regulations
Former Congressman Barney Frank sent in a letter to one of his constituents, which included the following comment.
"Dear Mr, Cook,
Thank you for your thoughtful letter about the negative impact of the Financial Reform bill on manufactured housing. I'm very proud of the work I have done with the manufactured housing industry for years, and I was regretful to realize that we did have this problem. I do not think it is necessary to include manufactured housing as part of our effort to prevent abusive mortgages practices, and I am now working with my staff to see if we can find away to make a change that would deal with the problem you correctly point out… "
(Editor's note, bold emphasis not in the original). The Barney Frank letter is linked here.
Industry Experts Sound Off – Reply to Lance George's Daily Yonder article
Industry finance expert Dick Ernst, a principal at FinMarkUSA, says the absence of a secondary mortgage market for MH makes the cost to originate personal property loans similar to a mortgage loan, regardless of the amount of the loan. This in turn dissuades many lenders from dealing in the MH marketplace. Learn more from Ernst in his article, Deconstructing the High Cost Mortgage Loan.
To sum up, what Ernst demonstrates is that the so called high cost loans are not unreasonable at all, based upon marketplace realities.
Don Glisson, Jr., President and CEO of Triad Financial Services, points to one of the reasons site-built houses have lower interest rates.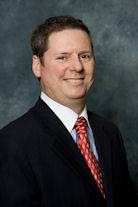 "Government policy keeps mortgage rates artificially low, and if we had access to the same easy and subsidized capital as the site built mortgage industry, our rates would be lower too."
Glisson elaborated, "He (Lance George) points out our lack of capital access but blames us for high interest rates, when the culprit is our lack of subsidized lending which puts us in an unfair position. He also mentions we have shorter terms, likes it's a bad thing, when actuality we are helping our buyers build equity much quicker than site built lenders."
While admitting manufactured homes are an important source of housing for millions of Americans, George notes the growth of manufactured home sales as "tepid" for three years. While it is true that manufactured housing is lower than its historic levels, in fact the growth in new manufactured homes has been steadily sustained since for going on six years.
Further, the very regulations that the CFPB has imposed has dried up some access to private capital that could fuel more new or pre-owned manufactured home sales. Some MHCs have turned to rentals instead, in an effort to avoid the regulatory risks and pitfalls. This means that thousands who could have become home owners are now renting instead. Thanks, CFPB.
Fannie Mae Compiled Facts Contradict George's Errant Conclusions
In a 2011 study, Fannie Mae indicated that the payments on manufactured homes is lower by about half versus any other housing option, even given higher interest rates (see chart).
The Federal GAO also Dispels Errors in the Daily Yonder Report
The Government Accountability Office (GAO) reported in July 2014 that HUD has failed to meet major provisions of the 2000 Manufactured Housing Improvement Act (MHIA 2000), including the provision to promote the availability of affordable manufactured homes.
The GAO report stated in part: "Owners of manufactured homes have lower monthly housing costs than site built owners and apartment renters, but high financing costs often keep these homes from being even more affordable. HUD's Federal Housing Administration (FHA) has two insurance programs for manufactured home loans. Although most manufactured homes are titled or owned as personal property, HUD's programs primarily insure loans on manufactured homes financed as real estate." Indeed, industry reports suggest that perhaps 2/3 of new manufactured home sales are financed with personal property – home only or 'chattel' – loans.
Perhaps with that in mind, the GAO report continues. "Additionally, owners of manufactured homes are more likely to have higher-priced financing than owners of site-built homes. The 2000 Act required HUD to review the effectiveness of the FHA programs, but HUD has not developed a plan to do so. Such research would help HUD determine whether and how it might further facilitate the availability of affordable manufactured homes." (Emphasis added.)
With almost fifteen years since the MHIA of 2000 was passed, HUD continues to drag its feet in performing this review of the FHA. This further hinders the potential growth of the MH market and keeps potential home buyers from even lower rates. The GAO Report is linked here.
The GAO chart above demonstrates the MH is the lowest cost form of housing,
based upon actual monthly payments
George says: "No meaningful secondary market, similar to that used to finance most single family homes, is currently available for factory-built housing. But much of the isolation and disparate treatment for manufactured homes in the finance markets can also be attributed to systemic industry practices and systems."
George fails to note the obstacle course the federal government has set up to dissuade the growth of the MH market. Tim Williams, President and CEO of 21st Mortgage Corporation, noting George works for a consumer advocate group in Washington, says, "His organization promotes Rural Housing Agency products. I think he should disclose he has an agenda and a conflict of interest."
Tim Williams, 21st Mortgage Corp.
Penalizing current and potential MH home buyers
A long time industry lender told MHProNews off-the-record that he is seeing a rise in turn-downs on some MH loans, not because of credit or income issues. Rather, the declined loans are because of the 'low' loan balance that would exist after the loan is made. Current CFPB regulations created a situation where most lenders are no longer able to make loans on a manufactured home where the balance is under $20,000 to $25,000 dollars.
How many millions of home manufactured home owners have the value of their homes harmed by such regulations? Since owners don't sell their homes routinely, it may be years before some discover what the CFPB regulations are doing to harm them.
It is self evident that when you can't get financing, the value of those under $20,000 homes will be harmed, just as the value of conventional real estate dropped in the wake of the Great Recession and tight credit standards.
It's issues that impact manufactured home owners and businesses alike that has caused the manufactured housing industry-sought legislation fixing Dodd-Frank/CFPB caused problems. The legislation is styled, The Preserving Access to Manufactured Housing Act – or HR 650 – and seeks to address problems the CFPB won't do through its regulatory authority.
Rep. Jeb Hensarling (R-TX), House Financial Services Committee Chairman, referring to the CFPB asked this week, "Who will protect consumers from the overreach of the Consumer Financial Protection Bureau?" Hensarling is among those on Capitol Hill who believe a bi-partisan commission must be created to oversee the CFPB.
Former HUD Code Manufactured Housing Program Administrator and CFPB staffer, Bill Matchneer, JD – who helped author the the appraisal rules which will soon go into effect – has said in a video interview linked here that the perspective of government officials on manufactured housing is often closer to stand up comedy than the realities of the modern manufactured home and the market place.
So while Lance George laments the lack of access to mortgage lending for MH consumers, he fails to offer a resolution for the problem. Nor does the Daily Yonder article indicate a clear understanding of the issues.
The true "hidden costs" George derides are due to in part to governmental regulation, a lack of adherence to its own rules.  The alleged goals of CFPB policies claim to help home owners and potential buyers, when experts state that CFPB regulations harms millions of them in the MH space. Last and not least, as a reporter, George owes the public and readers of the Daily Yonder  the correct use of terminology. There have been no mobile homes built in the U.S. since June 15, 1976. #
Related articles:
GAO releases long awaited report on the HUD Code Manufactured Housing Program
The Dodd-Frank fix, HR 650, is building on an effort that gained significant traction in the last Congress.