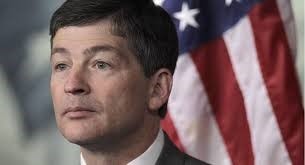 Rep. Jeb Hensarling (R-TX), chairman of the House Financial Services Committee, is frustrated by the "stonewalling" exhibited by federal agencies, and is ramping up pressure on government officials to quickly comply with requests for information.
The Wall Street Journal tells MHProNews that Hensarling said he plans to provide federal agencies with an initial two weeks' notice to comply with requests for documents. His office will then issue a follow-up letter two weeks later if the request is not completed. If those requests go unanswered, Hensarling said he "will not hesitate to issue a subpoena" for information. The move comes after House Republicans earlier this year changed their rules to give unilateral subpoena power to the leaders of several congressional committees.
Hensarling outlined how he will use his new authority to issue subpoenas to federal agencies in a letter sent Monday to his Democratic counterpart, Rep. Maxine Waters (D-CA). The Congressman from Texas and other House Republicans have clashed repeatedly with the Consumer Financial Protection Bureau (CFPB), which is the consumer-finance watchdog created by the 2010 Dodd-Frank law.
Hensarling said the CFPB has had an "abysmal record of non-compliance" with the committee's requests for information.
A CFPB spokesman said the agency "makes it a top priority to be responsive to oversight requests" and "has replied to dozens of letters and document requests from its committees of jurisdiction, and has offered numerous staff briefings as well."
Waters questioned the need for the subpoena policy, saying in a letter to Hensarling it will "leave agencies with a very limited time to review, produce, and if necessary remedy deficiencies in what are very extensive document productions."
Congressional subpoenas, "must be used as a tool of last resort, not as a preliminary means of obtaining desired information," Waters wrote in her letter sent last week. ##
(Photo Credit: Politico.com)
Article submitted by Sandra Lane to – Daily Business News – MHProNews.