Total transparency is technically impossible as well as often being inadvisable. Not many want to drop their pants in public, literally or figuratively. Even Scripture says that there are times to keep a secret. But 'evil secrets' that seek to cover dark deeds will ultimate come out. "For nothing is hidden that will not be made manifest, nor is anything secret that will not be known and come to light," Jas. 5:16. That said, a significant degree of transparency that is accurate and consistent has its value.
Insider sources have recently provided MHProNews with tips on purported abuses of lumber surcharges by a public traded firm that legal sources indicate may have violated contractual agreements with independent manufactured home retailers as well as state and/or federal laws.
Per third-party Webalizer, on our main (out of a dozen plus) cPanel report Generated on 05-Sep-2020 07:09 CDT is the following data point. On that primary cPanel, 31,775 hits have been recorded on the story linked below.
Skyline Champion Retailers Call Foul on Factory's Price Hikes to Independent Dealers, SKY CEO Mark Yost Spotlight
It is the runaway most-read new report on MHProNews. But as 'hot' as that story it, it is still a distant second to a report we published weeks ago, the one linked below. That report below was published on June 5, and it is still attracting record readership.
Dark Money-Billionaires Buffett, Gates, Soros Funding Black Lives Matter, Antifa – Named by AG Barr in Riots, Looting – Hijacking Peaceful George Floyd Death Racial Justice Protests
There are a growing number of financial and other mainstream news writers who have questioned Warren Buffett's communication style. There are times that what Buffett, chairman of Berkshire Hathaway – which owns Clayton Homes and numerous other businesses in and out of manufactured housing, plus invests in equities like banks and stocks like Apple – says things that are factually or logically accurate. There are other times that he speaks in a kind of code, with the example of the "castle and moat" being one of them. Then, there are times that what he says is arguably paltering, spin, or deceptive. That claim is significant, why? Several reasons, but among them a leader of a publicly traded firm is supposed to be speaking accurately, according to various federal regulations.
For instance, FindLaw explains that under updates by Congress and the Securities and Exchange Commission (SEC) to Sarbanes-Oxley requires: "Full, fair, accurate, timely, and understandable disclosure in reports and documents that a company files with, or submits to, the Commission and in other public communications made by the [company]…" [highlighting added].
Put simply, a company can't lie, deceive, or mislead intentionally.
For example, there are the widely reported tweets by Elon Musk that resulted in a $20 million dollar fine and other federal dictates because his tweets were deemed misleading or inaccurate. As left-of-center PBS reported in March 11, 2019 – "A tweet by Tesla chief Elon Musk last year prompted the Securities and Exchange Commission to file charges against the tech mogul, first for violating SEC rules and then for violating a settlement agreement.
The SEC says the tweet caused "harm to investors," but Musk claims "something is broken with SEC oversight."
The U.S. Justice Department website raises a possibly related legal issue in the recent controversy involving manufactured housing.
"As in the case of mail fraud, a wire transmission may be considered to be for the purpose of furthering a scheme to defraud if the transmission is incident to the accomplishment of an essential part of the scheme. United States v. Mann, 884 F.2d 532, 536 (10th Cir. 1984). Moreover, it is not necessary to show that the defendant directly participated in the transmission, where it is established that the defendant caused the transmission, and that such use was the foreseeable result of his acts. United States v. Gill, 909 F.2d 274, 277-78 (7th Cir. 1990); United States v. Jones, 554 F.2d 251, 253 (5th Cir.), cert. denied, 434 U.S. 866 (1977) (cases cited); United States v. Wise, 553 F.2d 1173 (8th Cir. 1977).
The gist of the offenses is not the scheme to defraud, but the use of the mails or interstate wire communication."
Whether corporate officials intentionally decided to misuse the postal service or a 'wire transmission' – the later which can mean the internet, fax, or phones – is a nuanced but potentially serious issue that can violate federal law. There is no need to conceive of a 'scheme' as intentionally aiming to defraud a party or parties. The misuse of the wires or mail is itself a possible crime.
As Wikipedia defines fraud: "In law, fraud is intentional deception to secure unfair or unlawful gain, or to deprive a victim of a legal right. Fraud can violate civil law (i.e., a fraud victim may sue the fraud perpetrator to avoid the fraud or recover monetary compensation), a criminal law (i.e., a fraud perpetrator may be prosecuted and imprisoned by governmental authorities), or it may cause no loss of money, property or legal right but still be an element of another civil or criminal wrong.[1]"
In an industry which has several players aggressively and publicly have been saying in word and deed that their aims include consolidation, there are reasons to question the motivations behind certain behaviors that may include manipulation or one or more companies, individuals, or organizations.
MHProNews has argued for some years that all companies – but especially publicly traded ones or those involving investors and financial institutions – should be honest and clear in their communications. Failure to do so may involve civil and/or criminal liability. If a mistake occurs, it should be publicly corrected when discovered.
Who said? How about Equity LifeStyle Properties (ELS) late vice-chairman and attorney, Howard Walker?

To the degree that third-parties – say, a trade association such as the Manufactured Housing Institute (MHI) and/or an affiliate of theirs – is involved in such a purported scheme, they too may have legal liability.
Right or wrong, the recent announcement of federal fraud charges against Richard "Dick" Klarchek in connection with business deals done roughly a dozen or more years ago is a reminder that the passage of time doesn't mean that the risk from allegedly inappropriate behavior ends. Corporate, association or other Whistleblowers can step forward at various times, perhaps months or years after an event.
Manufactured Home Community Leader Richard J. "Dick" Klarchek, Chairman of Capital First Realty, Charged with Bank Fraud – News & Exclusive Insights, Warning For "Mobile Home Park Moguls?"
Industry Tips and Feedback to MHProNews
There is simply no other trade media in manufactured housing today that raises such issues.
The rivals to this trade media have made it clear in word and deed that they carry water for 'the big boys.'
Want proof? Try to find serious legal controversies on other trade publisher or blogger's sites or publications. What they serve is a routine diet of de facto cheerleading. Too much sugar or syrup without proper hygiene is proven to rot teeth. There is an analogous risk in business to publications that only go along to get along.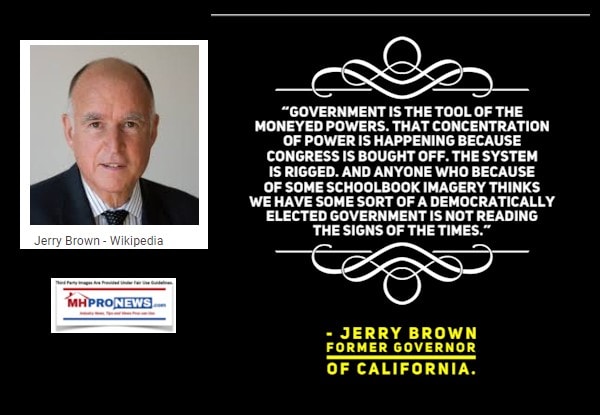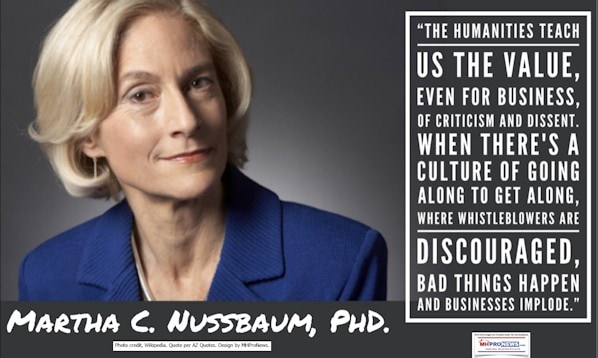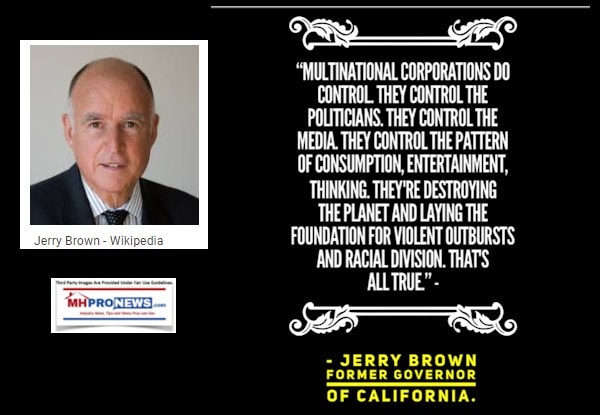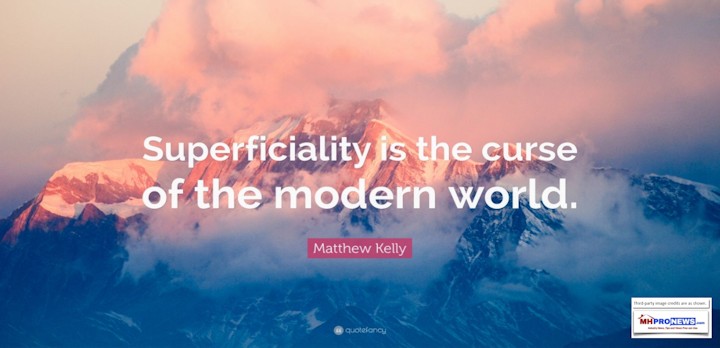 There are reasons that the manufactured housing industry is vastly underperforming. The thesis for that outlined below stands essentially unchallenged in any direct discussion or debate.  But that also points to opportunities in disguise.
New Year to Date July 2020 Manufactured Home Production Data Compared to Mainstream Conventional Home Building and Post-COVID19 Housing Trends
Rephrased, there is only one genuine source for authentic trade media reports on issues that matter to manufactured housing independents, investors, and those involved in consumer advocacy or public affairs.
That trade media source in manufactured housing is MHProNews and our MHLivingNews sister site. That is due in no small part to feedback and tips from insiders, former company or association officials, and the purported victims of various schemes. "For nothing is hidden that will not be made manifest, nor is anything secret that will not be known and come to light," Jas. 5:16.
That said, the Manufactured Housing Association for Regulatory Reform (MHARR) has been proven correct in their saying for years that until our HUD Code manufactured home industry has a robust, post-production trade group that authentically represents not big corporate interests, but rather those of independent retailers, communities and others, the vexing issues that keep manufactured housing from soaring 500 percent or more from current sales levels will logically sadly continue.
Authentic trade media is necessary and useful. But equally necessary is a trade group that could work with the producers' group MHARR to advance the industry to its true potential. That manufactured home potential is many times the current sales levels. So, while there would be a cost to that, there would be an obvious reward to that investment.
Notices: If you or a colleague has a news tip, follow the instructions via the green graphic below.
Numbers of our readers don't always love what we publish, that goes without saying. But that love-hate, cheers and jeers relationship has made and kept us the runaway #1 most read news source in our industry.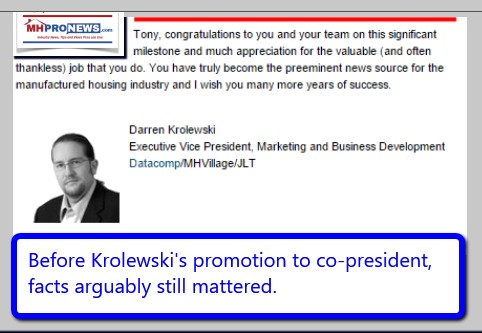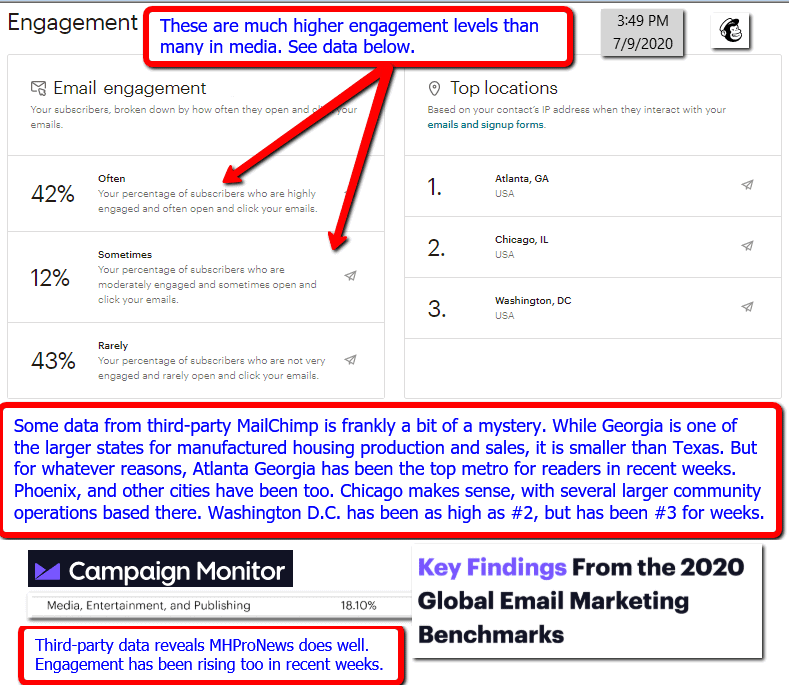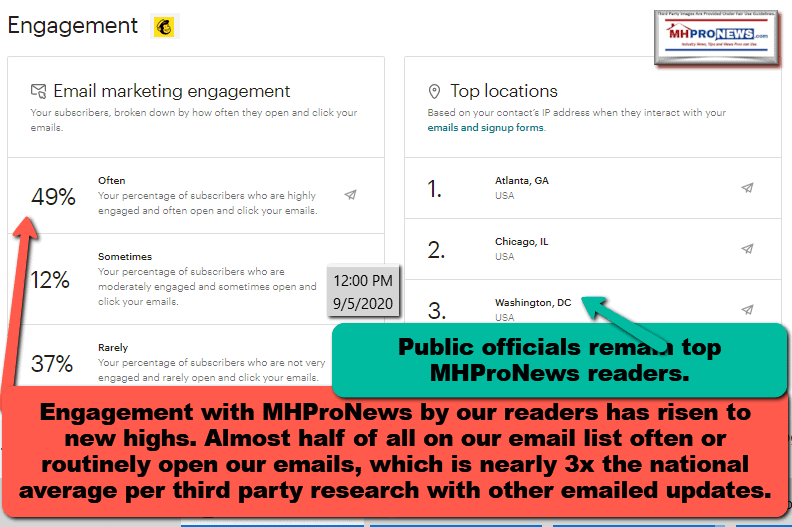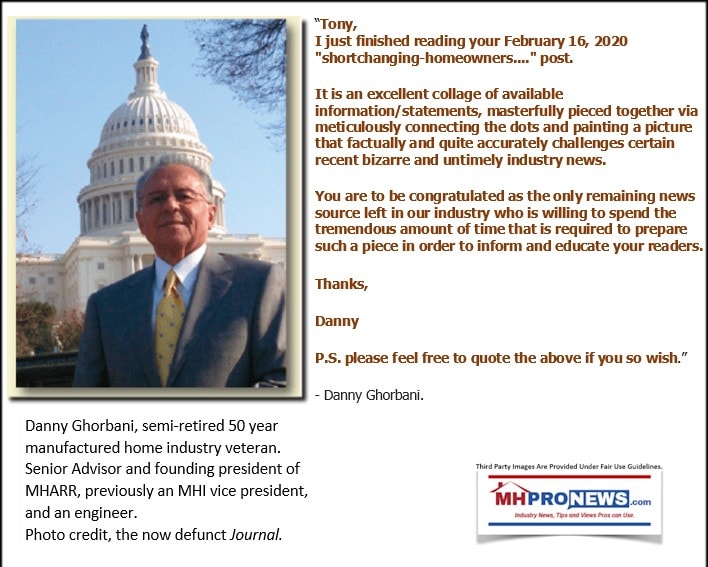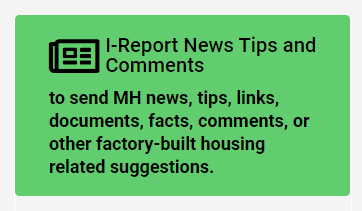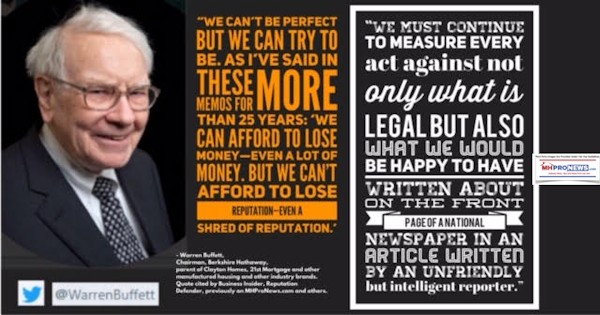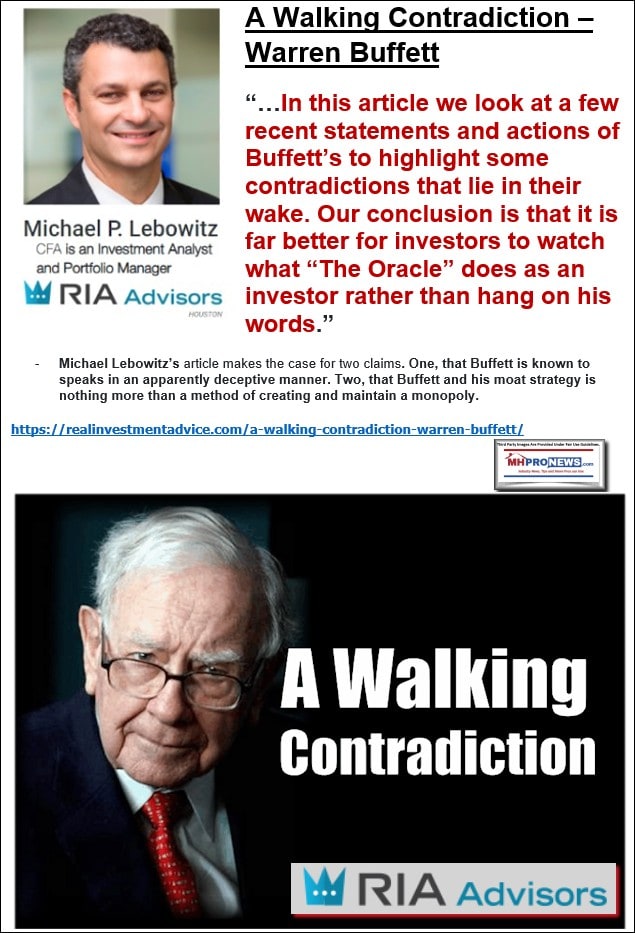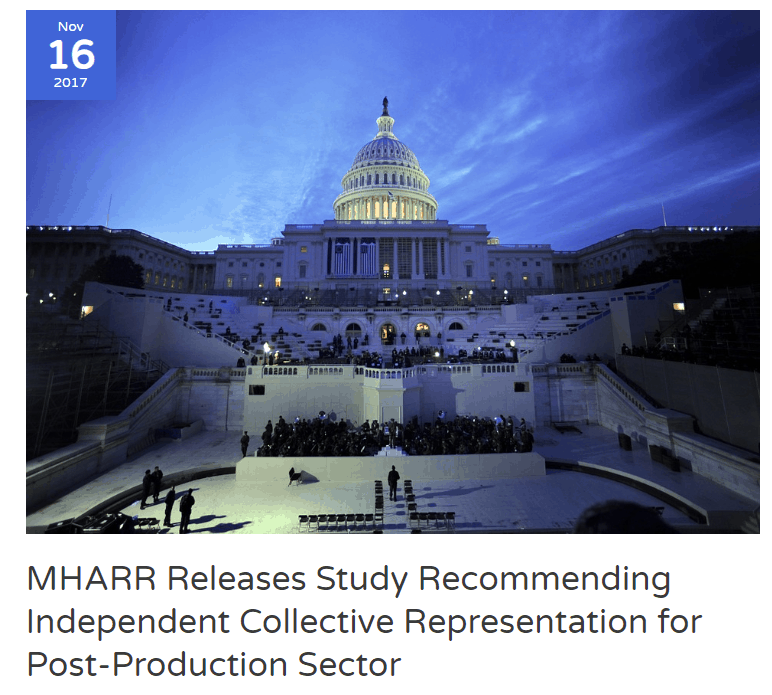 Stay tuned for more of what is 'behind the curtains' as well as what is obvious and in your face reports. It is all here, at the runaway largest and most-read source for authentic manufactured home "Industry News, Tips, and Views Pros Can Use" © where "We Provide, You Decide." © ## (Affordable housing, manufactured homes, reports, fact-checks, analysis, and commentary. Third-party images or content are provided under fair use guidelines for media.) (See Related Reports, further below. Text/image boxes often are hot-linked to other reports that can be access by clicking on them.)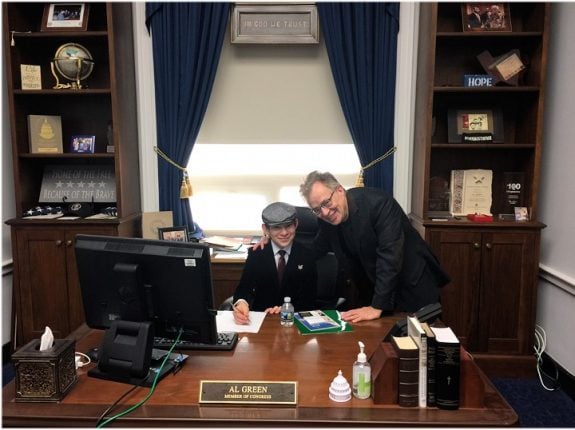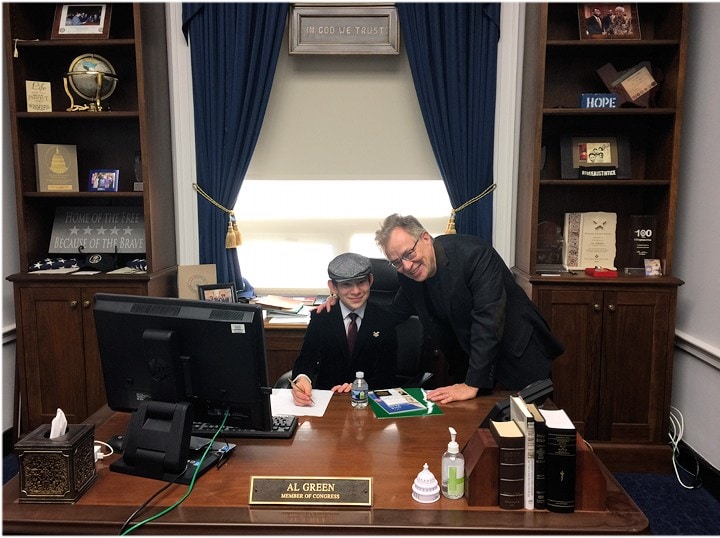 By L.A. "Tony" Kovach – for MHProNews.com.
Tony earned a journalism scholarship and earned numerous awards in history and in manufactured housing.
For example, he earned the prestigious Lottinville Award in history from the University of Oklahoma, where he studied history and business management. He's a managing member and co-founder of LifeStyle Factory Homes, LLC, the parent company to MHProNews, and MHLivingNews.com.
This article reflects the LLC's and/or the writer's position, and may or may not reflect the views of sponsors or supporters.
Connect on LinkedIn: http://www.linkedin.com/in/latonykovach
Related References:
The text/image boxes below are linked to other reports, which can be accessed by clicking on them.
Skyline Champion Builder-Retailer-Developer Controversy Update, plus Manufactured Housing Investing Stock Updates
NAMHCO Update; Manufactured Housing Independents Given Free New Tools, Level Playing Field with Clayton Homes, Skyline Champion, Cavco Industries, or Large Manufactured Housing Institute Communities
President Trump Rejects Manufactured Housing Institute "Coalition" Plan Published in Politico, Analysis Plus Sunday Manufactured Home Headlines Review
Skyline Champion Builder-Retailer-Developer Controversy Update, plus Manufactured Housing Investing Stock Updates
Labor "Shortages" Reported During High Unemployment?! Meanwhile, Manufactured Housing Institute (MHI) Asks Members to Contact Senate for Rental Subsidies for COVID-19 Pandemic Relief Plan