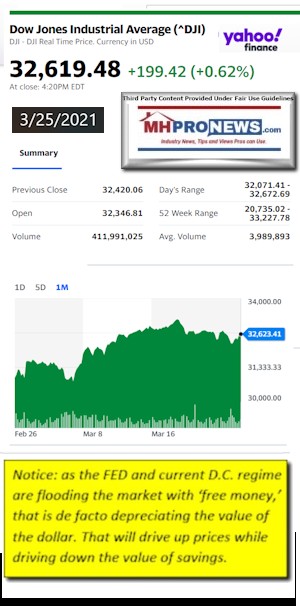 "Softwood lumber prices are now about 112% higher than they were a year ago and have jumped 10% in just the past week, according to Random Lengths. Increased demand for single-family housing, much of it driven by the coronavirus pandemic, has housing starts up 30% year over year, according to the U.S. Census." So said left-of-center CNBC on Feb 10, 2021.
Fast forward a few weeks to this report.
Fortune said 5 days ago on 3.20.2021 about lumber costs – "That's an all-time high, and up 188% since the onset of the pandemic. The National Association of Home Builders calculates that current lumber…." pricing.
Ironically, "Got Clout?" MHI raised this issue – so they said on March 17, 2021 – in yet another coalition effort. Quoting the MHI email:
"MHI Calls on Department of Commerce to Address Lumber Shortage
MHI, along with more than 35 broad-based business organizations, called on Commerce Secretary Gina Raimondo to address the lumber supply shortage in the country. Stating that lumber prices have nearly tripled and oriented strand board (OSB) prices are up more than 250% since last spring, the letter urges the Secretary to immediately examine the lumber supply chain, identify the causes for high prices and supply constraints, and seek immediate remedies that will increase production. In addition to the Department of Commerce, MHI has also been calling on the White House and Congress urging federal intervention and necessary action to support increased production of lumber."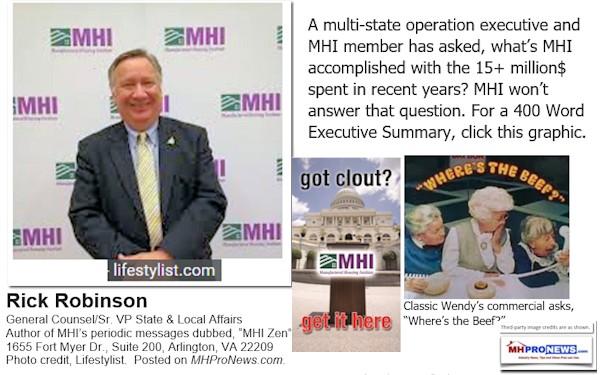 Let's see in the days ahead just how much "got clout?" MHI and their "35 broad-based business organizations" get done on this lumber cost issue.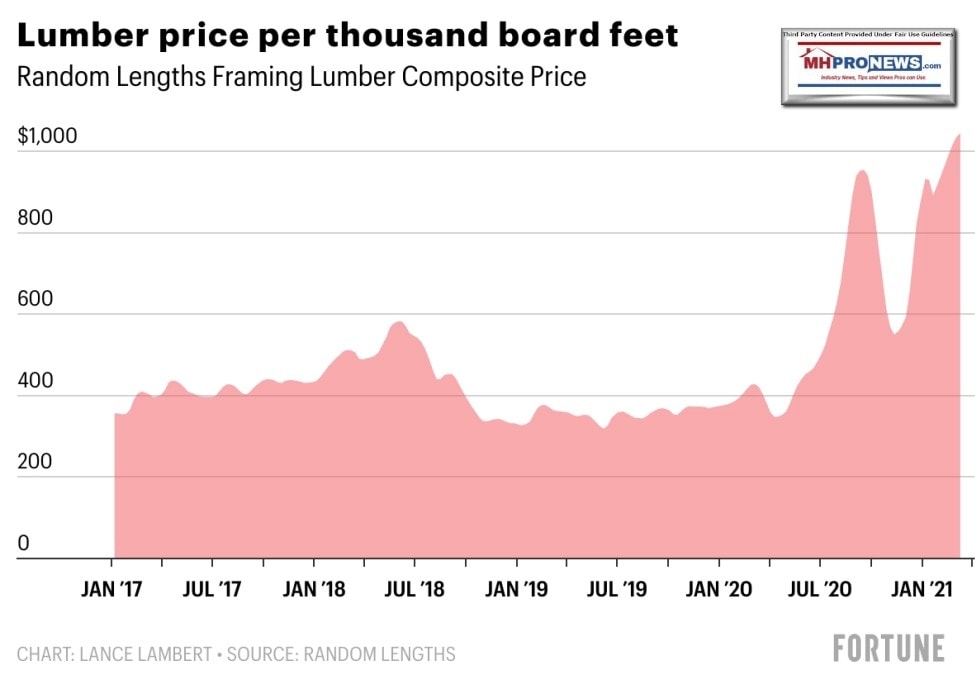 This pattern may be a threat to HUD Code manufactured homes, perhaps particularly to more expensive CrossModTM or other pricy units. A report on what that is so is planned for the near term, and it will be sobering for those who are pinning their hopes on that option.
In a related report to today's listening session, see the featured focus this evening.
Before pivoting toward tonight's featured focus segment – and for the benefit our growing numbers of new readers – a few quick evening/nightly market report insights.
Every business evening/night, MHProNews provides a bullet list of left-right news headlines from CNN Business and Newsmax. In a matter of moments, savvy professionals can see at a glance news headlines and views across the political spectrum.
This is a time saving and insightful way to quickly grab insights from across the left-right divide.  It is a useful at-a-glance opportunity for those who are hooked on this market-nightly feature.
Our featured focus follows the quotable quotes, periodic political cartoons, those left-right headlines, and two of our three market summary graphics as reported at the closing bell.
After the featured focus, are some recent/related report links and the third manufactured housing focused stock equities graphic. There are some additional items that include the free signup for the manufactured housing industry's x2 weekly emailed news to the most-read trade publication in our profession:
On a mostly up day for manufactured home connected equities, let's press ahead toward the featured focus on manufactured housing lending.
Quotes That Shed Light – Industry, American, Social, National Issues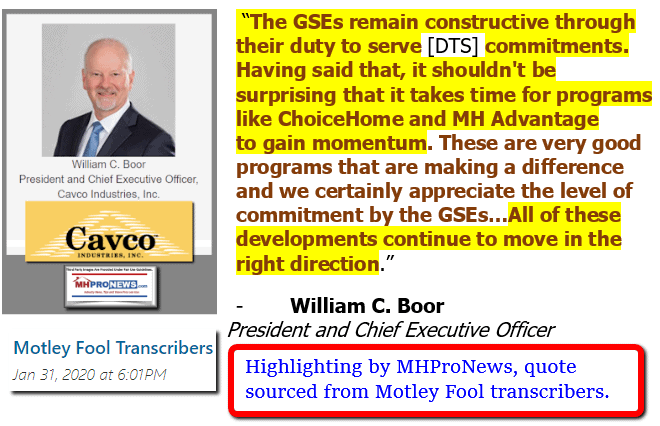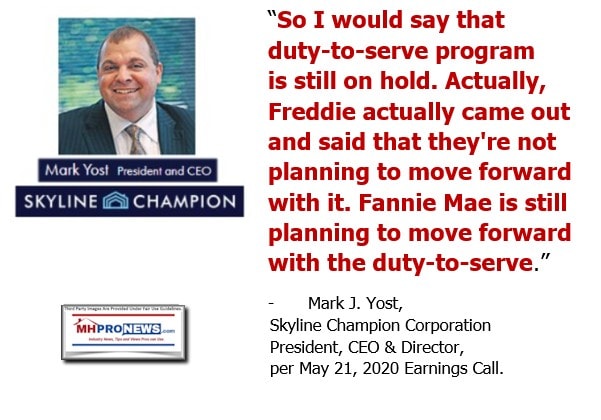 Headlines from left-of-center CNN Business

Congress grills Big Tech
WATCH LIVE Tech CEOs face criticism over their handling of misinformation
Here's the deal with Jack Dorsey's weird 'clock'
A huge ship is blocking the Suez Canal, complicating global trade at a delicate moment
How AstraZeneca went from pandemic hero to villain
Unemployment claims hit a pandemic low. But there's still a jobs crisis
This robot's 'self-portrait' NFT just sold for nearly $700,000
Here's why Cathie Wood and Kevin O'Leary are still bullish on growth stocks
GameStop, AMC and other meme stocks are meming again
Wall Street is out of sync with Main Street — yet history says this bull market could last a while
Olive Garden is raising its wages. That's not the full story
Google offered a professor $60,000, but he turned it down. Here's why
China may just have doomed its trade deal with Europe
Killer Mike's Black and Latinx-owned bank raises nearly $40 million
A Hertz car rental office is seen in Kissimmee, Florida on May 23, 2020.
Why rental cars prices have gone insane
Ashlie Ordonez at the Bare Bar, which offers waxing, lash treatments and facials in Denver, Colorado.
Opinion: Why I had to sell my wedding ring to keep my business alive
Pepsi's newest flavor has Peeps in it
ALL YOU CAN EAT
Something astonishing is happening in the cereal aisle
The Grape-Nuts shortage is over
7-Eleven is opening a taco drive-thru
Taco Bell is getting a new look
Why Popeyes is expanding to Britain
WOMEN AT WORK
Maira Wenzel takes a break to laugh with her son while working from home in Manhattan Beach, California, where she and her family moved during the pandemic.
An RV. Puppies. How working moms are coping with the pandemic a year in
Where women stand when it comes to pay
GM adds Meg Whitman to its majority-women board
Large consulting firm makes a commitment to moms
After 118 years, a female member of the Ford family is set to join the automakers' board
WHAT TO WATCH
WASHINGTON, DC – MARCH 24: Megan Rapinoe of the U.S. Women's National Soccer Team testifies virtually during a House Oversight Committee hearing titled "Honoring Equal Pay Day: Examining the Long-Term Economic Impacts of Gender Inequality" on Capitol Hill on March 24, 2021 in Washington, DC. The committee is holding a hearing to mark Equal Pay Day and to examine the pay gap between men and women. (Photo by Drew Angerer/Getty Images)
Megan Rapinoe to Congress: We 'cannot simply outperform inequality'
See Dana Carvey's hilarious impressions of Fauci, Biden
New muppets coming to Sesame Street to talk race and racism
WASHINGTON, DC – FEBRUARY 10: Chairman Sen. Bernie Sanders, (I-VT) speaks as Neera Tanden, President Joe Bidens nominee for Director of the Office of Management and Budget (OMB), appears before a Senate Committee on the Budget hearing on Capitol Hill on February 10, 2021 in Washington, DC. Tanden helped found the Center for American Progress, a policy research and advocacy organization and has held senior advisory positions in Democratic politics since the Clinton administration.
Sanders: 'I don't feel comfortable' about Trump's Twitter ban
See what man says he found in his cereal
Headlines from right-of-center Newsmax
'Nice Guy' Biden Blames Trump for Border, Open to Ending Filibuster
President Joe Biden took questions in a formal press conference setting for the first time during his White House tenure, fielding questions about the illegal immigrant crisis at the border and whether to support abolishing the Senate filibuster – and mostly laying blame for any problems at the feet of his predecessor.
Related Stories
Biden: Filibuster Broken and Might Need to Go
Biden Won't Yet Fully Commit to Transparency on Border Crisis
Biden on Facing Trump Again: 'My Predecessor, Oh, God, I Miss Him'
Biden: Voting Rights Battle 'Makes Jim Crow Look Like Jim Eagle'
Biden Doubles 1st 100 Days Vaccination Goal to 200M
The Biden Presidency
In Trump Reversal, US Gives $15M to Palestinians for COVID Relief
Biden Admin Backs Police in Supreme Court Case on Gun Confiscation
Tom Homan: VP Harris 'Worst Pick' to Head Up Border Efforts
Biden Spending $10B to Push COVID-19 Vaccination
Biden Tries to Shift Blame for Border Crisis to Trump |
Blinken Says West Needs to Cooperate More Than Ever
Split Senate Confirms Transgender Woman to Health Post, a First
Still No Biden CBP Nominee Despite Border Crisis
Newsfront
Supreme Court Ruling Sides With N. Mexico Woman Shot by Police
The Supreme Court is siding with a New Mexico woman who was shot by police as she drove away from them, in a case that will allow more excessive force lawsuits against police to go forward. The justices ruled 5-3 on Thursday that Roxanne Torres' suit could continue because…
Waltz: Companies 'Hypocritical' After Lobbying Against China Bill
Michael Waltz Thursday railed about companies that are now
CNN Won't Say if Chris Cuomo Only Staff to Get Special COVID Test From Gov
CNN is being tight-lipped on whether anchor Chris Cuomo is the only
AstraZeneca Insists COVID-19 Vaccine Is 76% Effective
AstraZeneca insists that its COVID-19 vaccine is strongly effective
Related
New York City Launches Push to Vaccinate Theater Workers
CDC Director: COVID Vaccines Working But Still Too Many Deaths
Education Secretary Cardona Expects 100% of Schools Open by Fall
12 AGs Call on Facebook, Twitter to Halt Spread of Vaccine Misinformation
GOP Lawmakers Press Social Media Execs on Censorship, Engagement Tools
Facebook, Twitter and Google executives came under fire from
Big Tech Tries to Dodge Change as Both Parties Seek Reforms
Facebook CEO Mark Zuckerberg is set to appear before Congress on
Tornado Threat Rises Across South as Thunderstorms Sweep US
Tornadoes, hail and severe thunderstorms are likely to rip across
Newsmax Website Traffic Soars as Conservative Sites See Dip
com continues to see extraordinary growth in web traffic
Biden Hails Partisan Voting, Supports Ending Senate Filibuster
After vowing to be a leader to bring "unity" and ending
Charlottesville, Va. Mayor Posts Graphic Poem Comparing City to Rapist
Charlottesville, Va., Mayor Nikuyah Walker in a graphic poem posted
Georgia House OKs Sweeping New Voting Restrictions
Georgia's Republican-led House of Representatives passed a sweeping
Cruz: HR 1 Is 'Single Most Dangerous Bill' in Congress
R. 1, the House Democrats' voters' reform legislation, is the
Related
Durbin: Some GOP Senators Will Discuss Parts of HR 1
Report: Secret Service Tried to Hide Hunter Biden Gun Purchase
The Secret Service interceded on Hunter Biden's behalf to quash
Brett Favre Talks About Painkiller Addiction, Almost Wanting to Kill Himself
Pro Football Hall of Fame quarterback Brett Favre has admitted to
Lindsey Graham Laments Bipartisan Biden 'No Longer Exists'
Lindsey Graham, R-S.C., blasted President Joe Biden for caving
Trump's Facebook Ban Likely to Be Overturned by Oversight Board
Facebooks new oversight board "seems poised" to end the social media
Boulder Shooting Suspect Held Without Bail Pending Mental-Health Test
A county judge in Boulder, Colorado, on Thursday ordered the
Related
Senate Dems Split on Plans to Curb Gun Violence
Bernie Sanders Proposes Bigger Tax Hikes Than WH Is Planning
Senate Budget Committee Chairman Bernie Sanders is proposing tax
Report: Cuomo Ordered COVID-19 Testing Priority for Family, Allies
New York Gov. Andrew Cuomo and state Health Commissioner Dr. Howard
Taiwan Reveals It Is Producing Long-Range Missiles
Taiwan has begun mass production of a long-range missile and is
Study: Moderate Dems Outperformed Liberal Counterparts in Key 2020 House Races
A new analysis found that liberal candidates were responsible for
Militant Convicted and Later Acquitted in Daniel Pearl Murder to Leave Prison
A British-born militant sentenced to death for the murder of American
Weekly Jobless Claims Fall to 684K, Lowest Since Pandemic
Applications for U.S. unemployment benefits fell to the lowest in a
House Democrats Rip Biden Admin. for Delayed Checks
After the Trump administration and then-Treasury Secretary Steven
Stocks Move Higher as Banks, Industrial Companies Recover
Stocks were edging higher on Wednesday, helped by a recovery in banks
Watchdog Group Reports Kraft Heinz for Disparaging Healthy Foods in Ads
A consumer watchdog organization has reported Kraft Heinz to the
Mexican President Says Biden to Blame for Border Crisis
President Joe Biden is to blame for the border crisis, Mexican
Are Activist Investors Piling Into Social Media Frenzies Playing With Fire?
Biden Will Regret the $1.9 Trillion Stimulus
COVID-19 Antibody Maker HyTest Said to Mull $400M Sale
DeFazio: US Should Deny Market Access to Norwegian Budget Airline
Health
Why Sleep Is So Important to Vaccination Efficacy
Research shows an important link between sleep and viral infections. Too little sleep makes you more vulnerable to illness, while getting sufficient rest boosts your immune response. The same information applies to getting the most benefit from…
The Pros and Cons of Telemedicine
Weight Training Important for People Over 50
Suicide Risk Increases After Dementia Diagnosis
Sounds of Nature Are Healing, Not Just Soothing, Study Finds
Market Indicator Closing Summaries – Yahoo Finance Closing Tickers on MHProNews…
Featured Focus –
Where Business, Politics and Investing Can Meet
This email was sent to Tom Hodges, Lesli Gooch, and the outside MHI attorney, John Greiner, among others in the BCC line earlier this evening.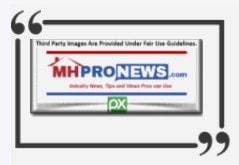 from:          L. A. Tony K
to:  Tom Hodges – Clayton Homes, MHI Chairman
Lesli Gooch – Manufactured Housing Institute
John Greiner – Graydon Law
date:           Mar 25, 2021, 6:40 PM
subject:       Tom, Lesli, John – media outreach for comment
Tom, Lesli, and John,
As I presume you are aware, during today's "listening session" someone decided not to listen.
We have a few tips on that, but will hold that for later.  At this time, MHProNews are inviting you to respond via email to what was heard and what is posted in articles #1 and #3, linked below.
We would also value your thoughts on how today's comments I delivered to attendees were different in methodology than those made in person and virtually in the December 2019 listening sessions?
https://www.manufacturedhomelivingnews.com/fhfa-gses-high-cost-to-minorities-all-americans-due-to-asserted-failures-to-follow-duty-to-serve-affordable-housing-existing-federal-laws/
You know the drill. Some BCC's are in the mix, to document the request, that include MHI members and affiliates.
It seems to me that after 12+ years of waiting for the Duty to Serve to be implemented, and even longer on the Enterprise Housing Goals, that just patient and polite talking points rephrased over and over again are clearly not enough – right?
Please email your response for our mutual accuracy. Again. see #1 and #3 below. Thank you.
Tony
…" ##
Notice to MHProNews readers: The linked reports below are the same ones that were sent to them – #1 and #3 below – for comments/feedback/reply.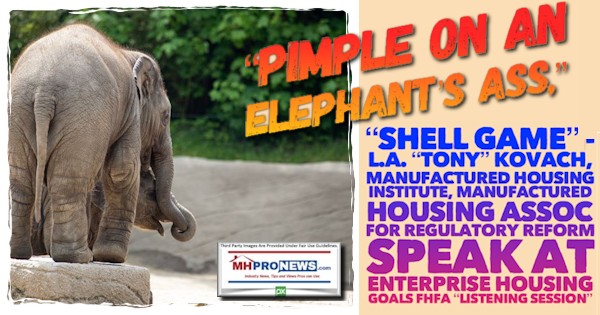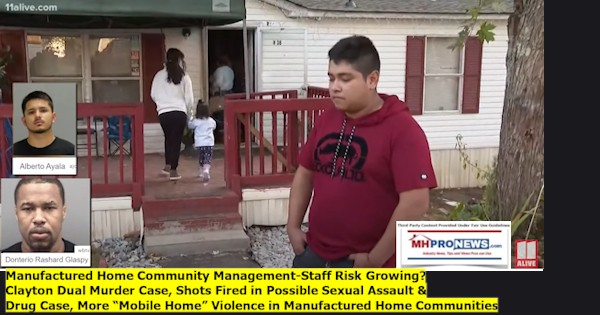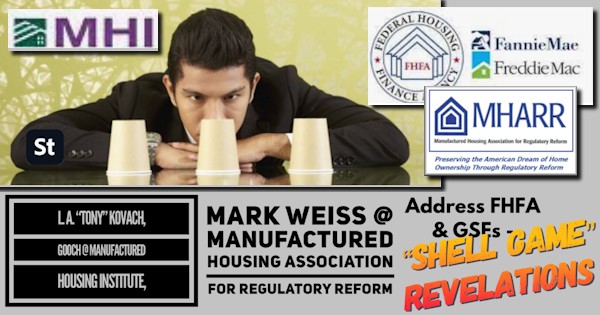 The case can be made that manufactured housing will continue to underperform – especially by historic standards – until the root issues are address. See the linked and related reports.  ICYMI, this report linked here could become a new, broader executive summary of what is hobbling manufactured housing sales, complete with cross links. It features numerous third-party comments. Check it out.
Related, Recent, and 'Read-Hot' Reports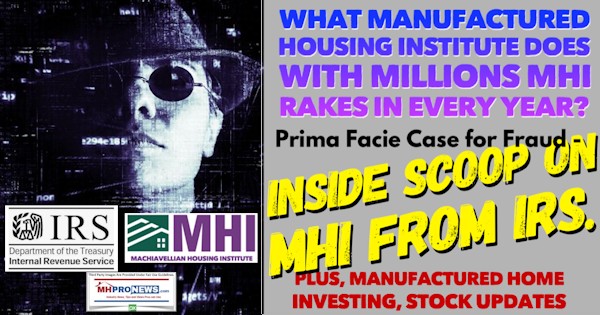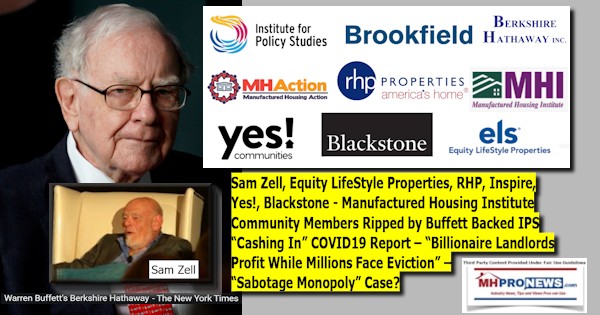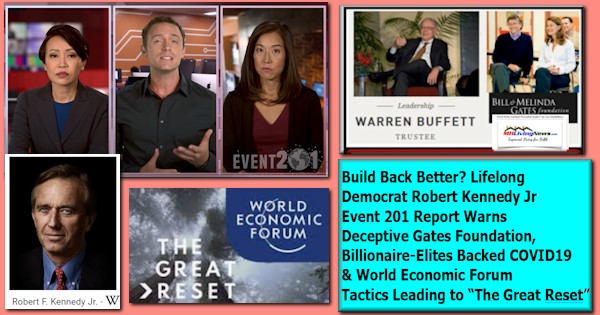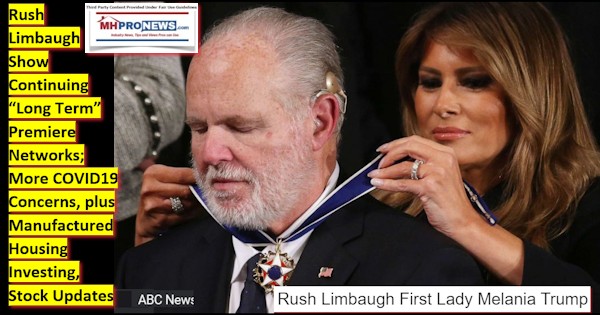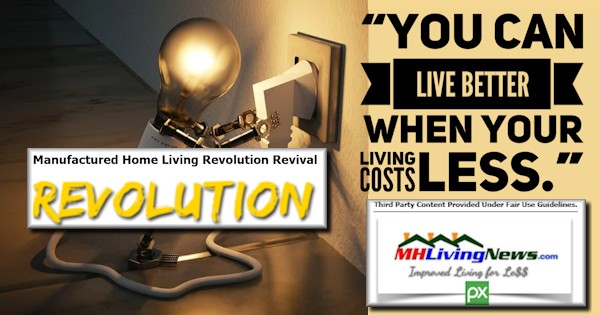 Manufactured Housing Industry Investments Connected Closing Equities Tickers
Some of these firms invest in manufactured housing, or are otherwise connected, but may do other forms of investing or business activities too.
NOTE: The chart below includes the Canadian stock, ECN, which purchased Triad Financial Services, a manufactured home industry lender
NOTE: Drew changed its name and trading symbol at the end of 2016 to Lippert (LCII).
NOTE: Deer Valley was largely taken private, say company insiders in a message to MHProNews on 12.15.2020, but there are still some outstanding shares of  the stock from the days when it was a publicly traded firm.  Thus, there is still periodic activity on DVLY.
Spring 2021…
Berkshire Hathaway is the parent company to Clayton Homes, 21st Mortgage, Vanderbilt Mortgage and other factory built housing industry suppliers.
· LCI Industries, Patrick, UFPI, and LP each are suppliers to the manufactured housing industry, among others.
· AMG, CG, and TAVFX have investments in manufactured housing related businesses. For insights from third-parties and clients about our publisher, click here.
Enjoy these 'blast from the past' comments.
MHProNews. MHProNews – previously a.k.a. MHMSM.com – has celebrated our 11th year of publishing, and is starting our 12the year of serving the industry as the runaway most-read trade media.

Sample Kudos over the years…
It is now 11+ years and counting…
Learn more about our evolutionary journey as the industry's leading trade media, at the report linked below.
· For expert manufactured housing business development or other professional services, click here.
· To sign up in seconds for our industry leading emailed headline news updates, click here.

Disclosure. MHProNews holds no positions in the stocks in this report.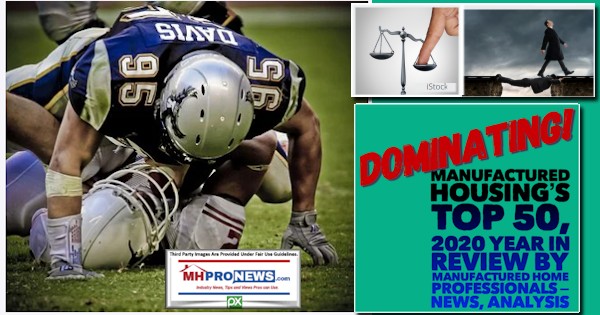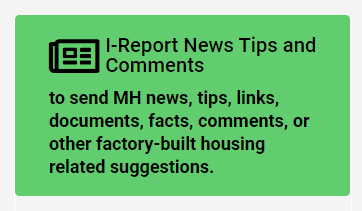 That's a wrap on this installment of "News Through the Lens of Manufactured Homes and Factory-Built Housing" © where "We Provide, You Decide." © (Affordable housing, manufactured homes, stock, investing, data, metrics, reports, fact-checks, analysis, and commentary. Third-party images or content are provided under fair use guidelines for media.) (See Related Reports, further below. Text/image boxes often are hot-linked to other reports that can be access by clicking on them.)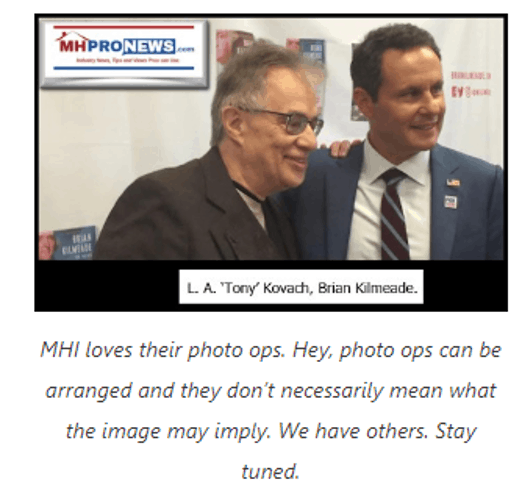 By L.A. "Tony" Kovach – for MHLivingNews.com.
Tony earned a journalism scholarship and earned numerous awards in history and in manufactured housing. For example, he earned the prestigious Lottinville Award in history from the University of Oklahoma, where he studied history and business management. He's a managing member and co-founder of LifeStyle Factory Homes, LLC, the parent company to MHProNews, and MHLivingNews.com. This article reflects the LLC's and/or the writer's position, and may or may not reflect the views of sponsors or supporters.