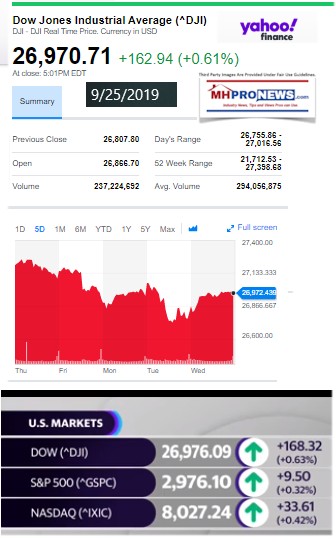 On a day when the markets broadly rose following the release by the Trump White House of the transcript of the call with the Ukraine's president, we'll look at why investors are now rapidly shrugging off this latest bit of political theater in D.C. If you haven't seen the transcript, it is found in its entirety as part of our earlier report linked here. That said, tonight will do a brief focus on this topic to make a point that many investors are already coming to realize.
Regular readers please note there are several tweaks and changes in some of the 'standard text' that follows before our left-right headlines and also in other features near the end of tonight's reports.
Every evening our headlines that follow provide snapshots from two major media outlets on each side of the left-right news spectrum that reflect topics that influence or move investor sentiment. In moments on this business evening report, you can get 'insights-at-a-glance.'
This report also sets the broader context for manufactured housing markets, in keeping with our mantra, "News through the lens of manufactured homes and factory-built housing" ©.
We begin with headlines left-of-center CNN followed by right-of-center Fox Business. We share closing tickers and other related data courtesy of Yahoo Finance, and more. 5 to 10 minutes reading this MHProNews market report every business night could save you 30 minutes to an hour of similar reading or fact-gathering elsewhere.
Perhaps more important, you will get insights about the industry from experts that care, but also dare to challenge the routine narrative that arguably keeps manufactured housing underperforming during an affordable housing crisis.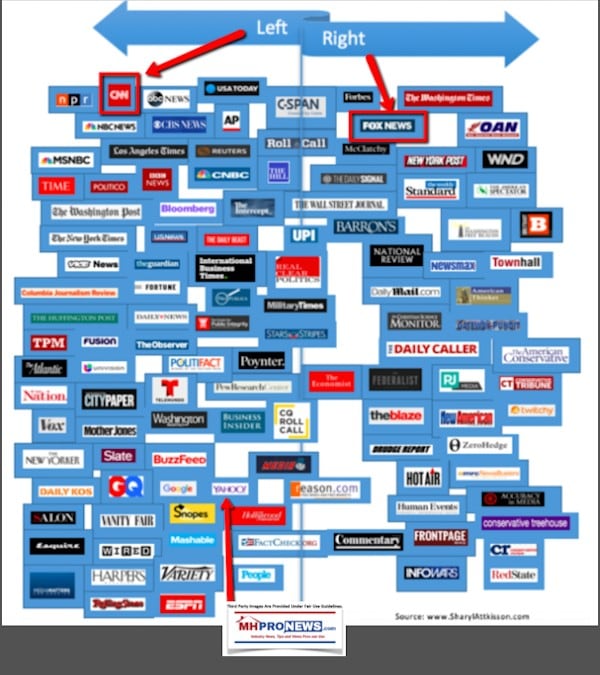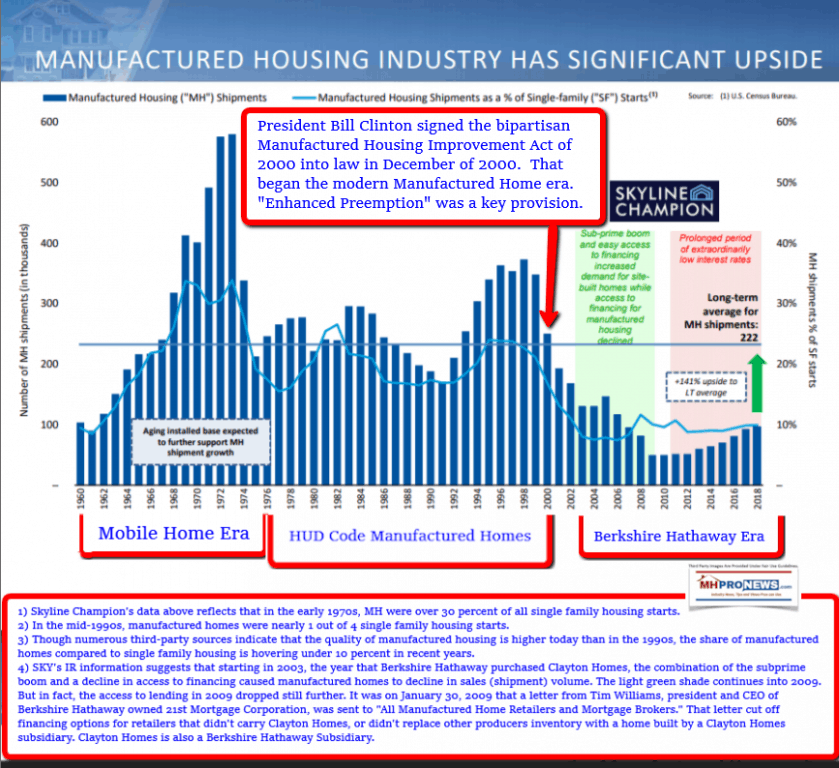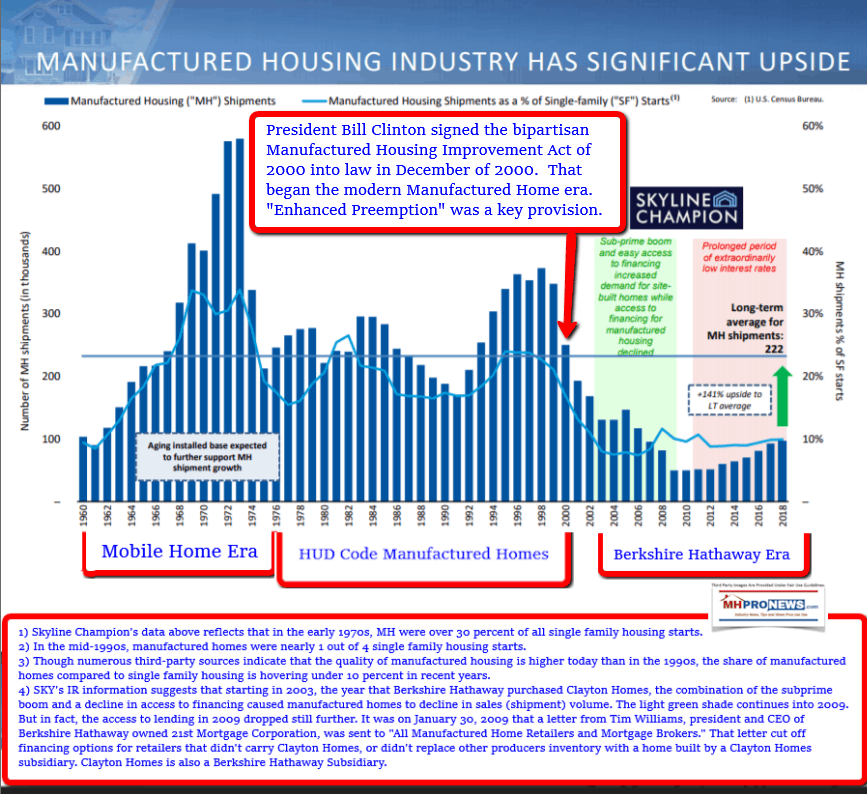 Headlines from left-of-center CNN Business.
Filtered out – Employers illegally used Facebook ads to exclude women and older workers, says EEOC
It's a time of reckoning for unicorn CEOs
UAW and GM negotiators are making progress in their talks to end strike
Anthony Scaramucci says Trump will get fired but markets won't care
Your Amazon Alexa can sound just like Samuel L. Jackson
The impeachment battle is a political earthquake. Here's what it means for stocks
Nissan recalls 1.2M vehicles
Proposed House bill would help rural US carriers pay to pull out Huawei telecom equipment
Amazon unveils new Echo clock and Alexa privacy features
Right-wing media defends Trump after White House transcript shows he pushed Ukraine to probe Biden
These are the people taking the biggest risks in business
She changed one of McDonald's most popular burgers. Now it's paying off
Bumble's CEO has a plan to change Indian dating norms, one swipe at a time
Can Disney compete with Netflix? Bob Iger is about to find out
One of the world's top chefs is getting political
The woman leading Spotify into an entirely new area
They staked their careers on changing Google's culture
He's changing the way half a billion people pay for stuff
The hotel industry's best chance to crush Airbnb
He built an entire business around people with no credit histories
She went toe-to-toe with an oil company five times larger than hers. And won
Buffalo Wild Wings owner to acquire Jimmy John's Sandwiches
Vox Media acquires New York magazine
'Seinfeld' moving from TBS to Viacom, not that there's anything wrong with that
Activist investor takes a big stake in AT&T
CBS and Viacom reunite in merger
Altria and Philip Morris end plans to reunite
Juul CEO is out as vaping crisis escalates
Walmart will stop selling e-cigarettes as backlash spreads
Cannabis industry calls for legalization and regulation to snuff out underground vapes
Aurora Cannabis' next big play: The US CBD market
Headlines from right-of-center Fox Business.
UAW-GM CONTRACT NEGOTIATIONS HIT NEXT LEVEL
Investors dismiss impeachment fears, stocks rally
Trump says there was 'no pressure' on Ukraine to investigate Bidens
Trump on China: 'They want to make a deal very badly'
WHY THIS WEEK IS THE BEST TIME TO BUY A HOME
If you're looking to buy a home, now may be the time. The week of Sept. 22 is the best week to buy a home in 41 of 53 markets in the U.S., according to a new report.
AOC rolls out sweeping legislation to combat poverty
WeWork trying to sell newly acquired businesses after CEO's ouster: report
This pop singer could snatch Oprah's crown as queen of daytime TV
These oldies are still goodies: The top 10 'one hit wonders' of all time
Antonio Brown will get paid: Fox Sports host
Amazon's hi-tech NFL broadcasts sound like a football fan's dream
EXCLUSIVE: BILLIONAIRE JEFFREY GUNDLACH CALLS TRUMP IMPEACHMENT INQUIRY 'THEATRICS'
DoubleLine Capital CEO Jeffrey Gundlach says the impeachment proceedings against President Trump are "more theatrics than anything else."
Outback Steakhouse is giving away free steaks: Here's how to get one
US to remain in international postal union after demanding reform
Beware of 'romance scammers': How this dating site allegedly lured users
Judge blocks Trump tax return subpoenas for 1 day
WATCH: Fake FedEx guy wipes out unsuspecting family
Arby's owner beefs up portfolio with another fast-food franchise
Anheuser-Busch won't associate with Iowa State fan who raised $1M for children's hospital
Antonio Brown will get another shot in the league: Former NFL GM
Buy or sell a home while lounging on your couch? It's possible
Trump: Our economy is the strongest in the world and will be for a long time
President Donald Trump discusses the U.S. economy and how it compares to China's.
Mnuchin: We've had successful talks with allies about Iran
S. Secretary of the Treasury Steve Mnuchin speaks on Iran, Japan, the USMCA and more.
Artificial Intelligence: The Coming Revolution
Maria Bartiromo investigates the future of the artificial intelligence industry and its impact on business.
Apple makes groundbreaking deal with TuneIn to expand radio offerings
Apple makes deal to greatly expand their radio offerings with new iOS13 operating system.
Boston Dynamics' dog-like 'Spot' robot goes on sale — but there's a catch
To be considered, companies interested in purchasing "Spot" must explain how they would use the device to aid their business.
FCC accuses Sprint of taking improper subsidies for Lifeline subscribers
The Federal Communications Commission lambasted Sprint Tuesday claiming the company got paid for over 800,000 Lifeline subscribers who didn't even use the service.
The US's quantum leap to dominate AI[overlay type]
Julia Limitone
The US's quantum leap to dominate AI
'We found a couple of years ago that we were in about third place on the supercomputers and the administration made the commitment that that's not good enough," said Rick Perry to FOX Business.
Apple in America: Latest Mac Pro to be made in Texas after securing tariff exemptions
Apple will make its redesigned Mac Pro in Austin, Texas.
Elon Musk reveals behind-the-scenes photos of SpaceX Starship
SpaceX is building a Starship prototype in South Texas, and CEO Elon Musk shared photos on Monday.
This country is using AI to catch drivers using phones
At least 75 countries, following China's lead, are actively using AI tools such as facial recognition for surveillance.
Softbank supports ousting WeWork CEO Adam Neumann
There is more trouble for the embattled WeWork CEO, the WSJ reports.
Stripe becomes third-most valuable startup — only these 2 companies are worth more
Stripe, a financial technology company, has been valued at $35 billion after a new round of fundraising.
Apple scores major victory in U.S. – China trade battle
10 Market Indicator Closing Summaries – Yahoo Finance Closing Tickers on MHProNews…

Tonight's Business/Market/Political Impact Spotlight –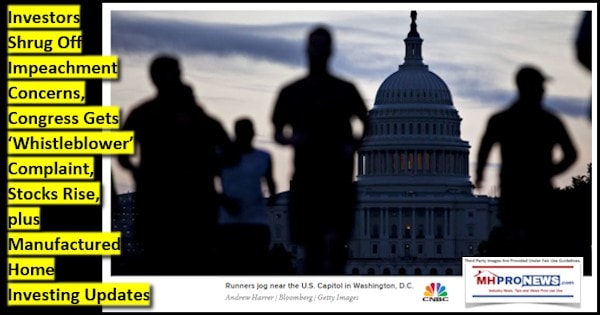 This might be classified under the 'boy who cried wolf,' part 47. That's actually sarcasm, given the dozens and dozens of times that someone emerged to claim that President Donald J. Trump did something so terrible that impeach would soon follow.
The president isn't a saint, he said so himself during the 2015-2016 campaign cycle. So this isn't about a defense of the president, rather, it is about what these all-too-routine attacks by political opponents have come to represent. It's this. The markets have often whipsawed due to the latest Kabuki theater.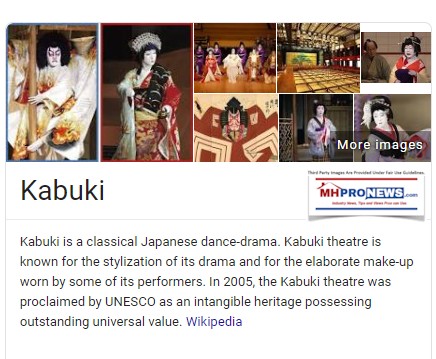 First, we'll give left-of-center CNBC's – not our – update of the latest update. Several sources are reporting that market analysists have basically said, 'not to worry' about any chance for a presidential impeachment. Not only is this a nothing burger, impeachment odds are quite low. Following their bullets and video, a few points for investors and others who follow this nightly report and column to ponder.
A whistleblower's complaint reportedly about a phone call between President Donald Trump and Ukraine President Volodymyr Zelensky was delivered to Congress on Wednesday.
The complaint was delivered by hand to a secure facility in the Capitol building, where multiple lawmakers, including Intelligence Committee leaders Sen. Richard Burr, R-N.C., and Rep. Adam Schiff, D-Calif., have viewed the materials.
The complaint had spurred Democratic leaders to support launching an impeachment inquiry this week against Trump.
Warren Buffett has famously said that the markets reward the patient and punish the impatient. Ponder that when it comes to these types of headlines that send investors south.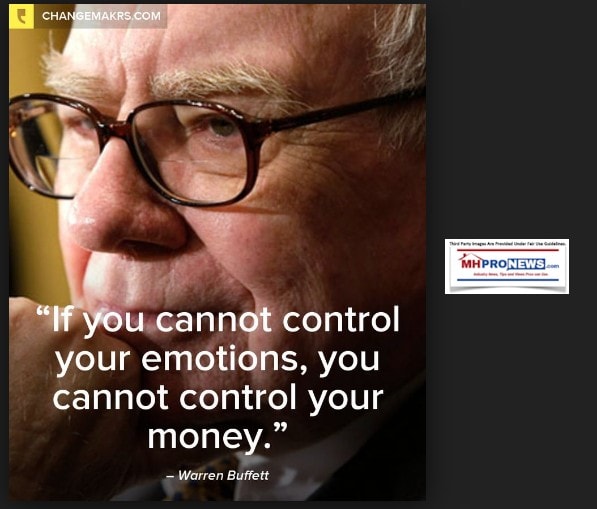 But this kind of theatrics is all about 2020. Democrats are not nearly as confident as they project that they can beat President Trump. Thus, their leadership – right or wrong – made the decision some time ago to keep a steady stream of smoke generation that will hopefully keep their base in line, and keep less focused independents wondering just how bad President Trump really is. After all, if there is smoke, there must be fire, is how millions will reason.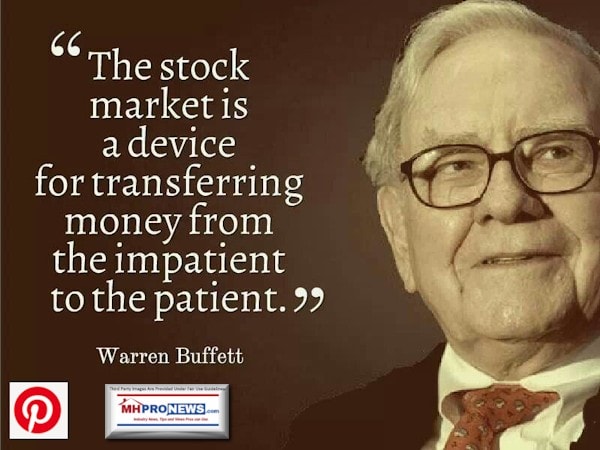 For those who don't let emotions rule them, this is simple. These presidential calls are monitored and have been for years. Love him, hate him, or feel something in between, the president is clearly an intelligent and successful man. The allegation made no sense, but the allegation may be the thread that since it has now been pulled will steadily cause the VP Joe Biden campaign to unravel.
That will give investors who see who is number 2 and 3 in recent polling pause.
Will another moderate – a former Congressman John Delaney, perhaps – emerge? Perhaps not without something big to shake the field up. But it is still months away from Iowa and New Hampshire. Time will tell.
Some have speculated that this ploy was aimed at much as Biden as it was at President Trump. The allegations of corrupt wrongdoing by Biden with respect to China and Ukraine are not new. They've been written about for some years. But his episode will breath new life into it. Like a time-bomb, you can almost count on this ticking down until Biden drops out for whatever reason.
Shifting gears, watch for a special manufactured housing investment focused report tomorrow.
Related Reports:
Markets Rise, Transcript of Telephone Conversation with President Zelenskyy of Ukraine and President Donald J. Trump
Barack Obama Was Right – Multi-Generational Manufactured Housing Retail/Communities Business, Besieged President Trump, Competing Narratives, What Pushback Looks Like, MH Lessons Learned?
Senator Elizabeth Warren Takes Aim, Blasting Again MHI Member Company in 2020 Campaign Stop
Manufactured Housing Industry Investments Connected Closing Equities Tickers
Some of these firms invest in manufactured housing, or are otherwise connected, but may do other forms of investing or business activities too.
NOTE: The chart below includes the Canadian stock, ECN, which purchased Triad Financial Services.
NOTE: Drew changed its name and trading symbol at the end of 2016 to Lippert (LCII).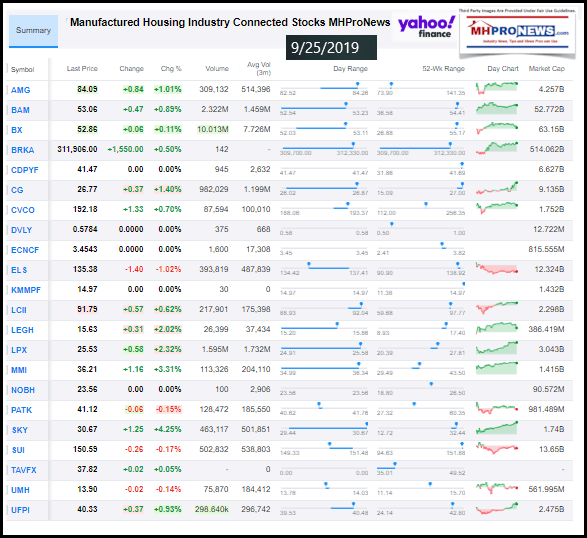 Updated for Fall 2019…
Berkshire Hathaway is the parent company to Clayton Homes, 21st Mortgage, Vanderbilt Mortgage and other factory built housing industry suppliers.
· LCI Industries, Patrick, UFPI, and LP each are suppliers to the manufactured housing industry, among others.
· AMG, CG, and TAVFX have investments in manufactured housing related businesses.
For insights from third-parties and clients about our publisher, click here.


· For expert manufactured housing business development or other professional services, click here.
· To sign up in seconds for our industry leading emailed headline news updates, click here.
Disclosure. MHProNews holds no positions in the stocks in this report.
"We Provide, You Decide." © ## (News, analysis and commentary.)
(Image credits and information are as shown above, and when provided by third parties, are shared under fair use guidelines.)
Submitted by Soheyla Kovach, co-managing member of LifeStyle Factory Homes, LLC and co-founder for MHProNews.com, and MHLivingNews.com.