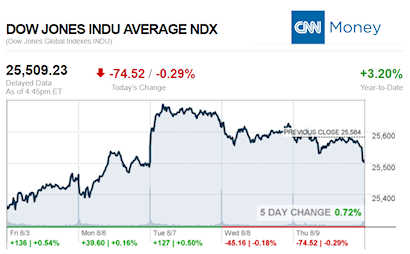 Wouldn't it be refreshing if certain folks in Arlington, VA made an admission like the headline confession Heritage's Edwin Fuelner made on camera? But, the focus for this evening's market report isn't that, rather, it is two-prime points. General economy/jobs, and the under-reported internal struggles in China over the trade troubles with the U.S.
If you're new, already hooked on our new spotlight feature – or are ready to get the MH professional fever – our headline report is found further below, after the newsmaker bullets and major indexes closing tickers.
The evolving Daily Business News market report sets the manufactured home industry's stocks in the broader context of the overall markets.  Headlines – at home and abroad – often move the markets.  So, this is an example of "News through the lens of manufactured homes, and factory-built housing." ©
Part of this unique evening feature provides headlines – from both sides of the left-right media divide – which saves busy readers time, while underscoring topics that may be moving investors, which in turn move the markets.
Readers say this is also a useful quick-review tool that saves researchers time in getting a handle of the manufactured housing industry, through the lens of publicly-traded stocks connected with the manufactured home industry.
This is an exclusive evening or nightly example of MH "Industry News, Tips and Views, Pros Can Use." © It is fascinating to see just how similar, and different, these two lists of headlines can be.
Want to know more about the left-right media divide from third party research?  ICYMI – for those not familiar with the "Full Measure," 'left-center-right' media chart, please click here.
Select bullets from CNN Money…
A rare tour of Boeing's gigantic jet factory
Behind the scenes at Boeing's biggest factory
SPECIAL REPORT
China has an online lending crisis and people are furious about it
How Crocs staged a comeback
Samsung Galaxy Note 9 will bring a longer battery life — and Fortnite
Samsung unveils the Galaxy Note 9
One more company decides to join Amazon, not fight it
IAC, the internet giant that owns Angie's List, is on fire
Buffalo Wild Wings wants to place a bet on sports gambling
Tribune calls off $3.9 billion Sinclair media deal
Roku stock hits record high amid massive user growth
Cinemark's Movie Club is the anti-MoviePass
Pandora's hit jewelry product is now its biggest problem
Why Casper wants to open 200 stores
Albertsons and Rite Aid scrap plans to merge
When work puts you back in the closet
5 reasons to bet against Elon Musk's plan to go private
Maker of single-passenger electric car files for $10 million public offering
Magic Leap's mysterious AR headset is ready for a reality check
Apple: No, your iPhone isn't eavesdropping on you
New York caps the number of Uber and Lyft vehicles in the city
MoviePass CEO: 'We now have the right model'
What Android Pie means for the future of smartphones
Deepfakes are coming. Is Big Tech ready?
Another Amazon Prime perk at Whole Foods
Select Bullets from Fox Business…
Is the heyday of ride-hailing companies over?
New York City puts the brakes on Uber, Lyft
Stocks mostly flat as traders digest corporate news, trade developments
Tribune terminates merger agreement with Sinclair, files suit for breach of contract
Oil regains some poise after 3 percent drop
Millennials 'destroying' core beer brands: 'Bar Rescue's' Jon Taffer
Tom Brady's contract: Patriots add $5M in new incentives
Seattle soda tax brings in more than $10M in first six months
Airlines boost salaries to solve critical pilot shortage
Amazon plans to open its own health clinics for employees: Report
Party City, Amazon to partner on Halloween costume sales
Ex-Formula One racer designs motorcycle powered by aircraft engine
PGA Championship servers hacked, Bitcoin ransom included: Report
Ford executive reacts to Musk's plan to take Tesla private
USPS blames financial instability on government
Mattress retailer Casper to open 200 stores
Why this state is the best to buy a vacation home
Inside monthly spending habits of a millennial
Home prices soar in these cities, states
Renters should reconsider home ownership for this reason
The smartphone cleanse: A 7-day guide to a digital detox
Trump administration tax on capital gains tax
To reduce trade deficit meaningfully, reduce fiscal deficit: Krishna Memani
US workers get biggest pay hike in almost a decade
Small business owners favor more China tariffs: Survey
New York state shuts down child's lemonade stand
College students up to ears in debt: Here's how to manage and understand loans
World's largest yard sale nearly 700 miles long
Car shoppers finding fewer 0% finance deals
Today's markets and stocks, at the closing bell…

Today's Big Movers
For all the scores and highlights on tracked manufactured home connected stocks today, see the Bloomberg graphic, posted below.
Today's MH Market Spotlight Report –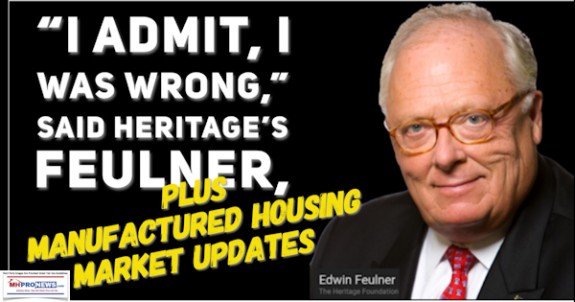 Can you visualize a certain president in Arlington turning red-faced, if he had to make a public admission or error, as Heritage Fuelner's founder freely made on-camera in the first video below?  For his colleagues, here's a tip. Credibility grows when admissions – attornment, and amendments – are made.
Accountability is desired in business, and with the typical professional organization too.  But the focus, tonight as noted, is two-fold.
Heritage's "Mission" says:
"Building an America where freedom, opportunity, prosperity, and civil society flourish.
The mission of The Heritage Foundation is to formulate and promote conservative public policies based on the principles of free enterprise, limited government, individual freedom, traditional American values, and a strong national defense."
Like many non-profits in D.C., Heritage has access to reports and resources that thousands of modest sized businesses do not.  So, Fuelner's take on these economic issues should be of interest to many.
Near the end of the video above is his confession on China, which makes a good segue into the following.  Fuelner now sees that issue differently than he did in the past.
But it isn't just a growing number of policy wonks in Washington or Wall Street that are beginning to see the mid-to-long-term wisdom of the Trump Administration's policies.
Inside Communist China, in our curated topical selections tonight, CNBC reports that pressures are mounting inside China regarding the tariffs and trade issues with Team Trump.
"A growing trade war with the United States is causing rifts within China's Communist Party, with some critics saying that an overly nationalistic Chinese stance may have hardened the U.S. position, according to four sources close to the government.
President Xi Jinping still has a firm grip on power, but an unusual surge of criticism about economic policy and how the government has handled the trade war has revealed rare cracks in the ruling Communist Party.
A backlash is being felt at the highest levels of the government, possibly hitting a close aide to Xi, his ideology chief and strategist Wang Huning, according to two sources familiar with discussions in leadership circles."
There were also more signals today that the U.S. and the E.U. are moving toward the goals stated, reported on the Daily Business News in late July at the link below.
Earnings Beats, Trade Deal Announced with EU, Stocks Rise, Plus MH Market Updates
Other related reports to the trade issue are as noted.  It should be mentioned, that some production centers for U.S. factory building operations reportedly use some Chinese imports.
Stocks Rise Amid Trade Tiffs, Iran Sanctions Take Effect, Plus MH Market Updates
Signs China's Weakening in Trade Tiff with U.S.? Plus MH Market Updates
Bloomberg Closing Ticker for MHProNews…
NOTE: The chart below includes the Canadian stock, ECN, which purchased Triad Financial Services.
NOTE: The chart below covers a number of stocks NOT reflected in the Yahoo MHCV, shown above.
NOTE: Drew changed its name and trading symbol at the end of 2016 to Lippert (LCII).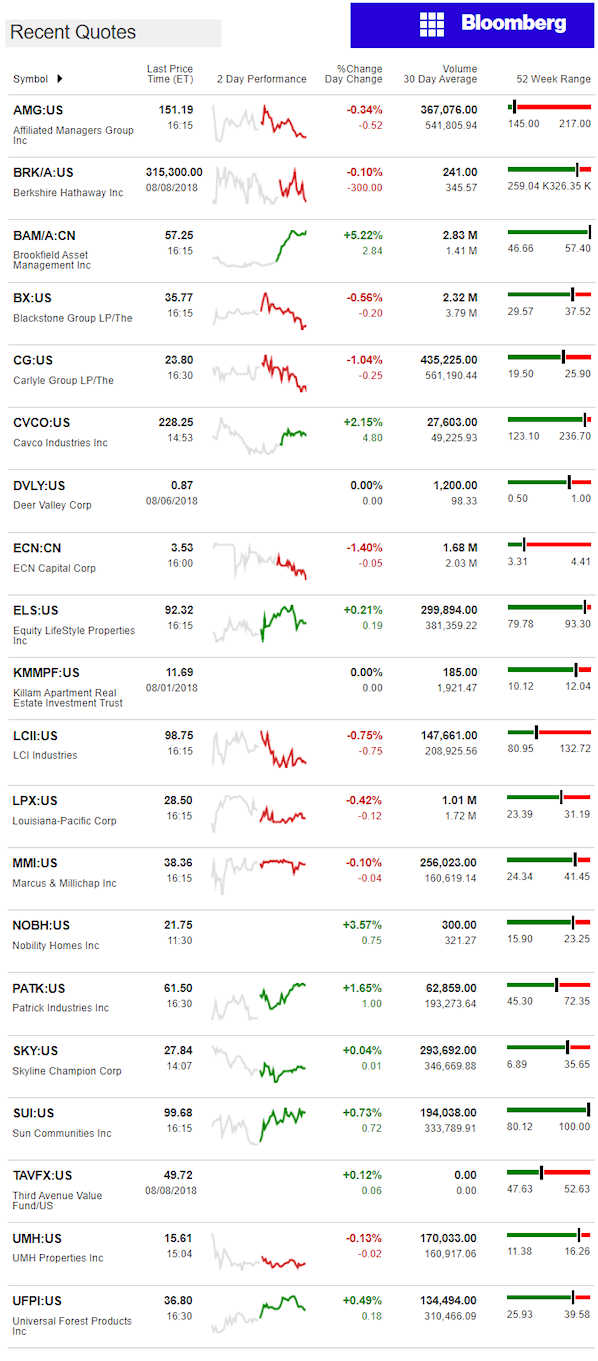 Berkshire Hathaway is the parent company to Clayton Homes, 21st Mortgage, Vanderbilt Mortgage and other factory built housing industry suppliers.
LCI Industries, Patrick, UFPI and LP all supply manufactured housing.
AMG, CG and TAVFX have investments in manufactured housing related businesses.
Your link to industry praise for our coverage, is found here.
For the examples of our kudos linked above…plus well over 1,000 positive, public comments, we say – "Thank You for your vote of confidence."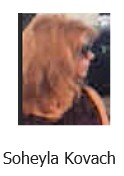 "We Provide, You Decide." © ## (News, analysis and commentary.)
(Image credits and information are as shown above, and when provided by third parties, are shared under fair use guidelines.)
Submitted by Soheyla Kovach to the Daily Business News for MHProNews.com.