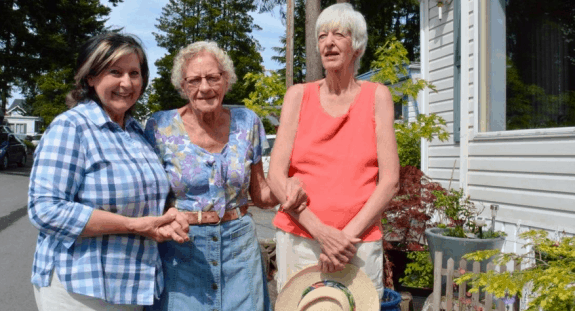 Similar to re-purposing pressures in urban areas in the United States, our manufactured housing neighbors north of the border are facing redevelopment issues that threaten to uproot them from long-standing manufactured home communities.
Vancouver, British Columbia is home to approximately 1,000 manufactured home communities, according to the Manufactured Home Park Owners Alliance of BC. Those communities comprise over 60,000 households. As in the U.S., many are occupied by elderly residents on fixed incomes.
Residents of Surrey, BC, just east of Vancouver, last year saw Park Mobile, an MHC across from Surrey Hospital, acquired by WestStone Group, which plans to build a state-of-the-art seniors care facility on the site. The project calls for 400 units of varying levels of care, including offices and a research center.
On two occasions city council delayed the plan, concerned about where the residents would go. However, as of Dec., 2016 the developer had acquired all 47 homes with tenants scheduled to be out by the end of June, 2017.
Surrey Councillor Vera LeFranc told the Now-Leader, "The City of Surrey has done as much as possible with our limited authority, to protect manufactured home owners, and will continue to ensure that developers meet a gold standard whenever residents are displaced," stressed LeFranc, "but the Province needs to make changes to the Residential Tenancy Branch if there are to be any further protections."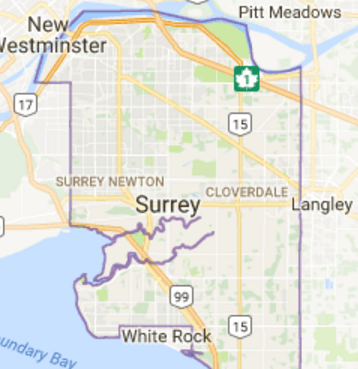 As MHProNews has reported, the repurposing of MHCs in the U. S. has worried residents, as noted by Georgia's Manufactured Housing Executive Director Jay Hamilton: "As communities become surrounded and engulfed by restaurants, Hilton Hotels, stadiums, big box stores, airports, residential and commercial developments, property taxes begin exceeding the total revenue from renting spaces."
Another comment on such cases is linked here. 
On Thursday, June 8, residents of Green Tree Estates MHC in the Fleetwood park area received a letter saying the owner intends to rezone the community and build townhouses, noting "no tenant will have to vacate the property for a minimum of 24 months." Options from the developer include buying residents' existing homes plus 25 percent, move their homes to other communities, a payment of 12 months rent plus a guaranteed income of $700 for life.
Light rail (LRT) is planned along the major artery, King George Blvd. where an estimated 1,000 manufactured homes are located. Surrey's Community Planning Manager Don Luymes predicted many will fall.
"As the city grows and transit investments are made along King George, it's probably inevitable that many of these sites will be redevelopment candidates," said Luymes.
Under the current Manufactured Home Park Tenancy Act, tenants receive 12 months notice if a site is to be redeveloped, with moving expenses capped at $5,000.
Roz Bailey has lived in the 55 and over Green Tree Estates MHC for ten years loves her ground level home where she can garden and easily visit neighbors. "The government is always, always saying they want seniors to age in place," said Bailey. "It's best if you can live safely and independently in a community and you've got a lot of informal supports, which are more important than formal ones really. There's a lot of community here."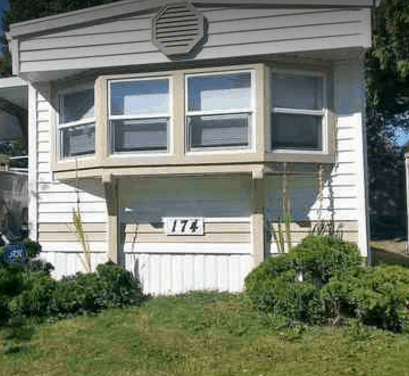 Surrey-Newton NDP MLA Harry Bains has advocated on behalf of residents of MHCs since 2006 when developers wanted to build condos on the site of the Seacrest Motel and RV Park inhabited primarily by seniors, some in their 80s. He said, "That really got me thinking that these people, many of them serve our country and build this country and province. These are seniors and these are the last years of their lives and they're being told to pick up their house and move."
The plan was rejected in 2007, but in March of this year the developer got his way and the last residents finally moved out.
With light rail planned along King George Blvd. Bains said all the home sites are in danger of development as city hall looks to make the LRT successful.
"These are really nice, small, little communities. They look out for each other. We need to preserve these," he added. "This will be a huge loss to our affordable housing stock." ##
(Linked here is a related story about rent control in Canada – and the U.S. – that threatens manufactured home communities.
Linked here is a story about the vision that some Canadian leaders have for the future of manufactured homes in their nation.)
(Image credits are as shown above, and when provided by third parties, are shared under fair use guidelines.)

Submitted by Matthew J. Silver to Daily Business News on MHProNews.