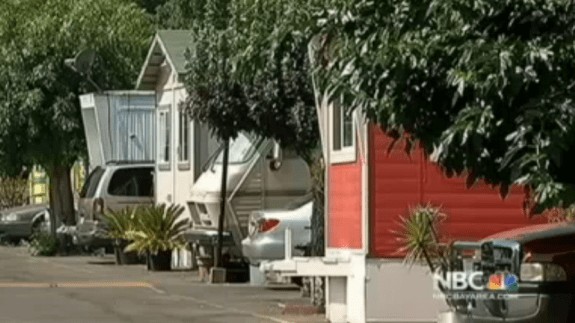 In a hotly contested property rights versus residents rights case, originally covered by the Daily Business News in September, a Santa Clara County, California Superior Court judge has reversed an order to close Buena Vista Mobile Home Park, Palo Alto's last manufactured home community, based on a court filing from its residents.
"Because the City Council based its final decision on evidence that does not yet exist and the City Council lacked evidence regarding the actual amount of relocation assistance that will eventually be provided to the residents," said Judge Brian Walsh in his 19-page ruling on December 21st, "the Court finds that the Final Decision was not supported by the evidence."
The case drew national attention, as this Fox News video report reflects.
According to the Palo Alto Patch, Buena Vista owner Tim Jisser filed an application with the city in 2012 seeking closure of the community that's home to about 400 residents who are mostly Hispanic and living on low incomes.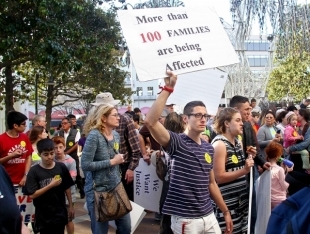 In 2014, the City of Palo Alto held hearings on Jisser's application and a hearing officer decided he could continue with the community closure.
Residents appealed the decision.
The Palo Alto City Council held hearings in May 2015 on the appeal, and concluded that Jisser could move forward with conditions, which included updated appraisals of each home. This action led the residents association to file a petition four months later.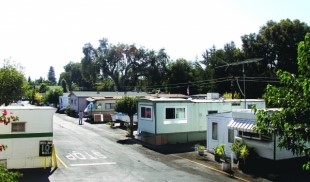 "Walsh's decision gives the residents security in knowing they won't receive eviction notices," said attorney Madeline Howard, who represented the residents association.
"The City Council approved Jisser's application last year without knowing how much the residents would receive in a comparable community to Palo Alto that offers similar amenities including high-quality schools, jobs and medical care."
"The judge's decision provides for the Housing Authority of the County of Santa Clara to begin acquiring the Buena Vista property under eminent domain," said Nadia Aziz, a senior attorney at the Law Foundation of Silicon Valley. The foundation also represented the residents association.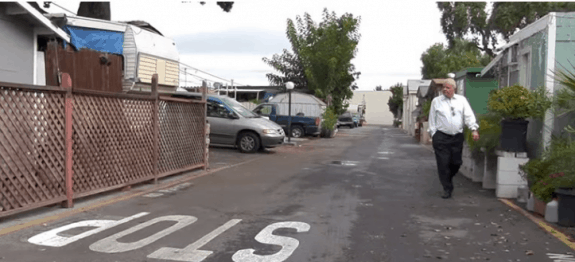 According to the office of Santa Clara County Supervisor Joe Simitian, the Board of Commissioners for the housing authority unanimously approved a plan allowing its executive director, Katherine Harasz, to begin negotiating with Jisser for the property during a special closed session meeting on December 20th.
"With everyone pulling together we're well positioned to preserve 117 units of affordable housing, prevent the eviction of 400 low income residents, and ensure that the current property owner receives full and fair market value for the property," said Simitian.
"We are still reviewing the judge's decision that seeks specific dollar amounts for relocation," said Palo Alto spokeswoman Claudia Keith.
MH Industry Professional Viewpoints

"As communities become surrounded and engulfed by restaurants, Hilton Hotels, stadiums, big box stores, airports, residential and commercial developments," Jay Hamilton, Georgia Manufactured Housing Associations' executive director told MHProNews, "property taxes begin exceeding the total revenue from renting spaces."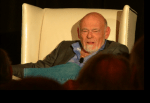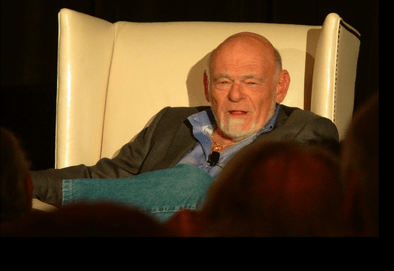 The struggle over community owner's property rights vs. land-lease community resident rights continues. Equity LifeStyle Communities Chairman Sam Zell's view, published exclusively on MHProNews on that topic, are linked here.
In commenting on such cases, ROC USA President Paul Bradley told MHProNews,  "How can we promote homeownership and sell new homes on leased land and at the same time close communities? It's like selling tickets to a zoo where 'only 1 in a 100 are eaten by the lions!'
Bradley believes that the community sector should identify those communities that may be subject to closure and redevelopment, and differentiate them between those land-lease locations that have no plans to be anything but a manufactured home community; see his statement, linked here.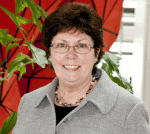 Attorney and WMA executive director, Shiela Dey told MHProNews that,  "California has created a regulatory environment where existing parks are threatened by rent control ordinances that undermine a park's economic sustainability, and cost prohibitive building regulations and fees that have stifled the construction of new parks. As a consequence, it's been decades since a new mobilehome park has been built in California…"
"Building more manufactured home communities could ease California's housing crisis," said Dey. "But first, politicians are going to have to address rent control's failure and reduce building fees, and at the very least, require means-testing so that rent control truly benefits the needy."
The Daily Business News will continue to follow this story as it develops. ##
(Image credits are as shown above.)

Submitted by RC Williams to the Daily Business News for MHProNews.