With no end to the escalation in sight, affordability is rapidly deteriorating nationally," said Frank Martell, president and CEO of CoreLogic. "While low mortgage rates are keeping the market affordable from a monthly payment perspective, affordability will likely become a much bigger challenge in the years ahead until the industry resolves the housing supply challenge."
According to CBNC, the housing market in four of the major U.S. cities has now reached a point where pricing is unsustainable.
The housing market in the cities of Denver, Houston, Miami, and Washington D.C. have reached a point where they are no longer just expensive, they are overvalued.
How is Overvalued Defined?
An overvalued market, per CoreLogic, is determined by comparing current home prices to long-term sustainable prices. When the present price is 10 percent higher than the long-running sustainable ones, the market is considered to be overvalued.
Part of the reason for overvalued homes is due to a lack of available, affordable homes. As Daily Business News readers know from a recent article on supply and demand, when the demand is high and the supply is low, the price is driven up.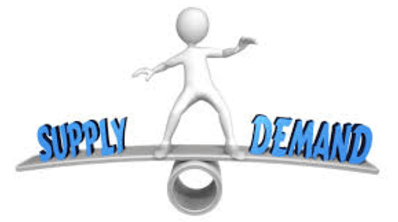 The solution, presented in another recent Daily Business News article, is to build more homes. However, with the price of building materials and labor increasing, this is unlikely to bring down the market price of a new site-built home by much.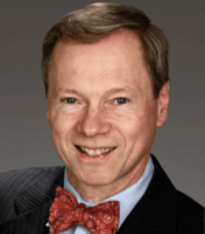 "As of Q2 2017, the unsold inventory as a share of all households is 1.9 percent, which is the lowest Q2 reading in over 30 years," said Frank Nothaft, chief economist at CoreLogic.
What most of the nation overlooks, is what savvy manufactured home professionals know.  The answer to the affordable housing crisis is hiding in plain sight.
So why don't more manufactured homes sell? Why aren't people utilizing this solution to the affordable housing crisis?
"In our industry, the biggest problem we have is that when people think of a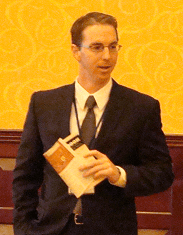 mobile home, they think of their great-grandma's trailer," said DJ Pendleton, Executive Director of the Texas Manufactured Home Association.
Pendleton recently engaged the mainstream media regarding the placement of manufactured homes in a municipal area.  Demand has grown.
JD Harper has also sounded off on related issues that are keeping more manufactured homes from being sold in urban and suburban areas.
"Thank you for your direct question to HUD's Pam Danner about the City of Kilgore's plans to further limit the placement of manufactured homes in that city," Harper told MHProNews publisher, L. A. 'Tony' Kovach,  "I've repeatedly questioned why HUD and the administrator's Office of Manufactured Housing Programs hasn't acknowledged that preemption was significantly enhanced by the Manufactured Housing Improvement Act of 2000 (MHIA of 2000)."
Harper also addressed a topic raised by an Illinois legislator, who spoke of "economic racism."
For reasons including those Harper cited, Mark Weiss, President and CEO of the Manufactured Housing Association for Regulatory Reform (MHARR) has been pushing for the prompt change of leadership at HUD's manufactured housing program.
Meanwhile, as a recent Masthead column noted, the Manufactured Housing Institute (MHI) has entirely avoided the issue of Danner, HUD and a number of issues that are slowing the industry's progress.
What ROC USA's Paul Bradley has called the industry's "lack of cohesion" is preventing more rapid growth.
Misconceptions…
Unfortunately, through years of misrepresentation, poorly interpreted data, and an all-too-common flow of negativity from the mainstream media – see this recent example – or a corresponding level of positive promotion has resulted in the current public image of manufactured housing.
"You can get a lot more house for the same amount of money," said Texas A&M University Real Estate Center research economist, Harold Hunt, Ph.D. "And with a lot of them today, it's hard to distinguish the inside from any other house. We're talking about a lot more affordable housing.
From the Consumers Union, in a report from 2003, said, "Regarding differences in home price appreciation, manufactured homes sited on owned lots exhibit appreciation rates that are comparable to those of site-built homes."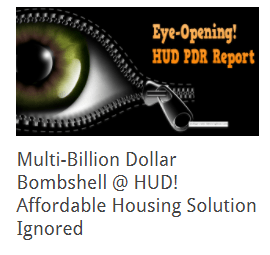 In a HUD PD&R report, "Furthermore, several studies find no evidence of any impact of manufactured homes on the sale prices of adjacent properties (Apgar et al. 2002; Warner and Scheuer 1993; Stephenson and Shen 1997; Hegji and Mitchell 2000). Despite this evidence, community residents continue to harbor stereotypes against manufactured housing and will likely continue to appeal to local government officials to impose regulatory restrictions on such housing."
To read the rest of that report and related, click here.
What those various industry professionals and reports reflect is this. What CoreLogic has identified, manufactured homes – along side other types of factory building – could be an important part of the solution.
As MHProNews recently reported, Amarillo has moved in the direction of manufactured housing to solve their housing crisis.  Will cities like Denver, Houston, Miami and Washington D.C. where the market prices are the highest, follow their lead? # # (News, Analysis.)
(Image credits are as shown above, and when provided by third parties, are shared under fair use guidelines.)
Submitted by Julia Granowicz to Daily Business News on MHProNews.