A Washington County, PA city has given conditional-approval for a new 228-unit manufactured home community.
The North Strabane Township Board of Supervisors approved the plan for Hidden Acres manufactured home community to proceed with development.
There were a total of 35 conditions.
The community will be built on 182 acres off Baltimore Avenue in a district where manufactured homes are already permitted, and will be built in a total of six phases, per the Observer-Reporter.
Phases I and II will include an access point for the entrance to the community and improvements to the CSX Transportation's railroad crossing.
The railroad improvements are expected to cost a minimum of $500,000.
The developer must also obtain approval from CSX and the Public Utility Commission in order to make the needed improvements.
Phases III and IV of the development process will require constructing two additional entrances off of Christy Road, and specifies that the entrances must have at least 700 feet between them.
Not surprisingly, NIMBY has been a factor.
"The proposed mobile home park [sic] has met resistance from a group of residents called "Friends of Christy Road," who oppose the development because of concerns about traffic, safety and the widths of Christy Road and Francis Street."

Each of the units that is expected to be placed in Hidden Acres will be a multi-sectional manufactured home, with two paved parking spaces each.
"This is really our first exposure to the entire concept of age-restricted communities," said township manager, Frank Siffrinn.
While this could provide a new option for affordable housing in the area, the tension between perceptions of manufactured homes and communities and the realities of the carefully crafted plan clashed.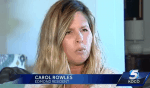 Regular readers of the Daily Business News know this is not the first new manufactured home community to be opposed by current residents. Less than a month ago, a new community was announced in Edmond, OK and people were quoted as asking "how this could happen." # #
(Image credits are as shown above, and when provided by third parties, are shared under fair use guidelines.)
Submitted by Julia Granowicz to Daily Business News on MHProNews.