"Together, we will make America wealthy again.
We will make America strong again.
It's already happening. We will make America safe again.
And above all, we will make America great again."
– President Trump, in 9.6.2018 Billings, Montana Rally.
It's an epic battle by a populist president and "the swamp" he pledged to drain.
"Thousands upon thousands of people are in the arena 2 years after the election because he's keeping his promises. For once somebody is keeping their promises," said John Happy in a posted comment on YouTube.
"Trump is renegotiating bad trade deals creating jobs and bringing back companies who were over seas because our over taxation of business. I used to be a job creator and hired 100s over the years but it's tough and the tax laws were especially bad for small business like I was. He is bringing back the middle class. He's shaking things up and frankly the Media along with the Powers that have been behind the Attempt to destroy him and it started in 2016," Happy said.
President Donald J. Trump flew to Montana yesterday to support "Matt Rosendale, the Republican challenging Democratic Sen. Jon Tester. This is Mr. Trump's second visit to the state to support Rosendale, the state auditor," said CBS News.
Proud "Deplorable"
Jerry Silver, is a self-described "proud deplorable," a reference to Secretary Hillary Clinton's put-down of the tens of millions who supported Donald J. Trump in 2016.  Silver said the following in a post. "Haters are jealous as they DO NOT have anyone to run against Our President with any chance to win! They have Booker, Harris, Warren, Pelosi, Waters, wow, what a group of nothing!! Boycott Democrats, VOTE REPUBLICAN!! MAGA PROUD DEPLORABLE."
"MAGA" of course, is the acronym for "Make America Great Again."
Michael Gordon said, "Two scoops. Two Terms."
President "Trump is draining the swamp," wrote Cheryl Ruder. "He has upset the corrupt DC applecart. He connects with the American middle class workers. He is making progress and keeping his campaign promises. The country is doing great and economy is booming now. He is a fighter despite all that hate him and back stab him. Bless this man and [G]od1 keep him and his family safe!"
AmeliaG simply said, "I. WAS. THEERRREEE."
Happy observed that Secretary "…Hillary [Clinton] couldn't even get 500 people to her campaign tea parties…" an exaggeration, but not far from the point when some performer(s) were not present a her campaign rallies.  At least Senator Bernie Sanders was able to draw his own crowd during the 2016 campaign.
And that's the point that much of the 2018 midterms will hinge upon.
Because like it or not, much of the energy in the Democratic Party today is found in self-proclaimed socialist candidates. Like Sanders, they are promising "free college," or "free healthcare," as if they could somehow suspend the laws of economics and gravity just by making the claim.
It's the kind of false promises that have turned once a prosperous Latin American Venezuela into a nation of starving citizens, after only a decade of socialist rule.  Millions have fled the nation, looking for food and work for a currency that doesn't lose value, day by day.
Small Business, Pro- and Con Mobile and Manufactured Home Residents
As the Daily Business News on MHProNews reported, manufactured home residents in groups linked to NMHOA and MHAction are openly embracing Democratic policies.  Yet, a close look at their own statements makes clear that the policies they support have failed residents.
MH Communities, Owners, MH Independents Alert – NMHOA and MHAction Next Steps? – Part 1
Only 3 Choices
When it comes to the midterms, there are going to be exactly three groups in two months in MHVille, along with the rest of the nation.
1.)   Those who support the Democratic "resistance," who are anti-Trump, routinely anti-business, support higher taxes, or more job- and small business killing regulations.
2.)   Those who turn out and support pro-Trump candidates, precisely because he is supporting policies that are creating wage growth for the working and middle class, and more profits and opportunities for businesses.
3.)   Those who for whatever reasons will sit on their duffs and won't vote at all.
Low voter turnouts in certain primaries is what has allowed self-proclaimed Democratic socialist candidates like Alexandria Ocasio-Cortez to compete in November.  In Florida, the number 3 manufactured home selling state in recent years, and one of the top states for manufactured home community owners, Mayor Andrew Gillum is yet another socialist who promises more taxes, and more regulations.  He's backed by billionaires like George Soros and Tom Steyer.
Epic Battle for MHVille Mainstay Looms, With "Not the Most Popular Guy" and His Rival
Thousands of residents in manufactured home communities are being misled by people who for whatever reason are supporting policies contrary to their own interests, and certainly opposed to the interests of the business owners and investors that make up a huge part of the manufactured home industry today.
As a reminder/disclosure, this writer was featured on primary candidate Donald J. Trump's campaign website for months for a pro-Trump article first published on MHProNews. That article – and others from the campaign – came down once the campaign turned into the transition and now the president's website.  But the Google screen capture below recalls the facts.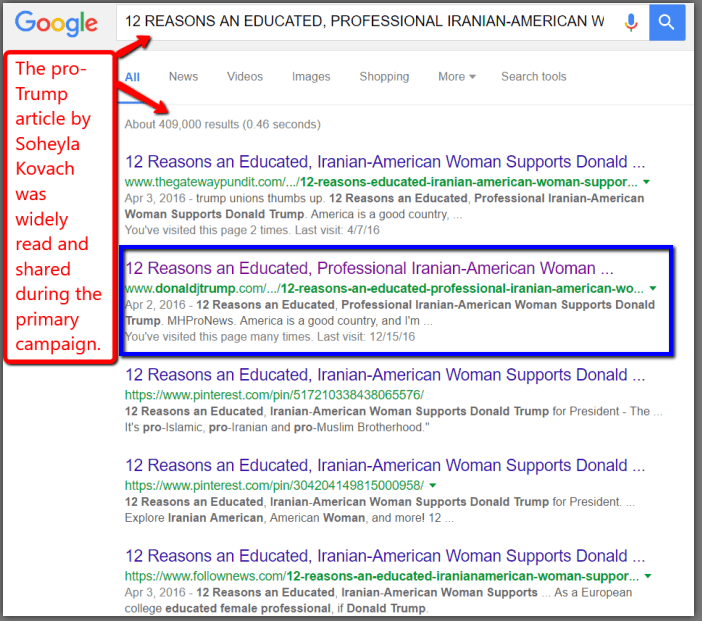 Not unlike what some of those quotes from YouTube above reflect, the facts are what they are.  The president is working day by day at keeping his promises.
Black- Hispanic-, Asian-American and women's unemployment rates are at all time or multi-decade lows. Unemployment claims yesterday were reported at a 49-year low. Wages are rising faster than inflection for the first time in about 2 decades.
There's a clear bias against the president's agenda by a media that per several third-party reports is about 90 percent negative in their coverage.  It may be the biggest smear campaign in modern times, yet "Teflon Don" keeps shedding the charges, as his popularity in the last six months has rivaled or exceeded that of President Barack Obama at the same tenure during his administration.
The president also spoke about "common sense."  He tied several of his points to common sense policies that were pro "growth," but that prior administrations on both sides of the political aisle had often neglected.
Which of the three will groups noted above will you and yours be in when voting starts in your area?  For, against, or will you let others decide the fate of the future of your profession and investments?  "We Provide, You Decide." ©. ## (News, analysis, and commentary.)
Footnote 1: Ruder's comments as shown used a lower case g instead of a capital G for God.
(Third party images and content are provided under fair use guidelines.)
1) To sign up in seconds for our MH Industry leading emailed news updates, click here.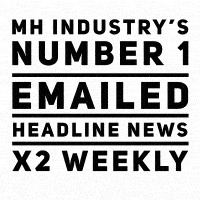 2) To provide a News Tips and/or Commentary, click the link to the left. Please note if comments are on-or-off the record, thank you.
3) Marketing, Web, Video, Consulting, Recruiting and Training Resources
Submitted by Soheyla Kovach to the Daily Business News for MHProNews.com. Soheyla is a managing member of LifeStyle Factory Homes, LLC, the parent company to MHProNews, and MHLivingNews.com.
Related Reports

:
"Death by Government," Fascism, Communism, Socialism, 'Big Brother,' per Williams, Rummel and Owens
Follow the Money – Surprising, Inconvenient Truths Impact Manufactured Housing, U.S. Economy, and More