There are thousands of undocumented or illegal immigrants living in manufactured home communities, and/or working in various manufactured housing businesses.
Articles on illegal immigration published by the Daily Business News – some under the related reports, at the bottom of this post – are thus a magnet for those who believe the issue could help or harm their business interests.
But beyond low-cost labor, sales or renting of homes, and the residency counts in numerous communities of the undocumented, there are dark realities.  Hard – painful, tragic – numbers that need to be considered, especially as the midterms are approaching, now just some two months out.
A Pew poll in June indicated that immigration is the number one issue for voters, surpassing health care.  That Pew report sparked a USA Today column to observe that immigration may not help Democrats in the fall, as that party believes it will.
Why? Because a sizable number of voters feel as President Trump does about the issue.
As a disclosure, this publication is produced by a first-generation son of legal immigrants, and this writer came legally to the U.S.
Often overlooked in the debate over immigration is the wide array of harm caused by illegal immigration, starting with the woes of those who desperately cross the border without permission.
"The US Border Patrol reported 294 migrant deaths in the fiscal year 2017 (ending September 30, 2017)," per Wikipedia. The Guardian reported last year that migrant deaths in illegal crossings rose 17 percent, per UN data.
That's a risk not associated with legal immigration. Neither are the tragic details, spotlighted below.
Chloe Reichel, writing in Journalists Resource, said earlier in 2018, that, "Every year, hundreds of thousands attempt to cross the southwestern border into the United States. These migrants, who largely come from Mexico, El Salvador and Guatemala, face a journey fraught with violence and danger, especially for women.
…Border crossing guides — otherwise known as coyotes — might make their help conditional on sexual favors. Women generally are outnumbered by men and are at risk of assault and rape."
Citing an abstract of academic research, she quoted which said that, "…This study is the first to provide population-based estimates for the prevalence of traumatic events and its association to clinically significant psychological distress among undocumented Mexican immigrants in the United States. This cross-sectional study used respondent-driven sampling to obtain and analyze data from clinical interviews with 248 undocumented Mexican immigrants residing in high-risk neighborhoods near the California-Mexico border. Overall, 82.7 percent of participants reported a history of traumatic events, with 47.0 percent of these meeting the criteria for clinically significant psychological distress."
While these border-jumpers are often at risk in the homelands they've left behind, they're also in danger of death, rape, and violent assaults at the border.  Precisely because they are crossing illegally, they feel they can't turn coyotes into law enforcement, because of their immigration status.
Local media in Texas reported the story of an illegal immigrant mother's experiences in the video shown above.  It's a powerful reminder that brings-to-life the appalling data that Chloe Reichel's report provided.
FAIR
The Department of Homeland Security said last month that they estimate the cost of a U.S. Mexico border wall at $21.6 billion dollars.
But the annual cost to taxpayers from illegal immigration dwarfs that sum every year.  There are also those in the Trump Administration that are quietly saying that if Congress passes the draft agreement that will replace NAFTA, the financial benefits to the U.S. will also more than pay for the border wall, every year.
According to Federation for American Immigration Reform (FAIR), the annual costs of illegal immigration are summed up in the infographic, shown below.
A summary of FAIR by Wikipedia is as follows.  It goes without saying that "open border" voices dislike FAIR and their data sets.
While heartbreaking stories of children separated at the border dominated the news for weeks, arguably far more tragic stories of death, rape, trauma, and injuries are occurring.  That's not to mention the ongoing harm caused by illegal drugs, other crimes, and the sex trades.
There are certainly news reports about numbers of dead illegals found in overheated trailers in the interior of the U.S., along with stories like the video posted above.
That said, more common are often-reflexively anti-Trump mainstream media narratives that tend to push an open-border position.  The media and politicos who want the status quo are both thereby arguably failing to give an accurate snapshot of what's occurring due to illegal immigration.
There is an under-told story of how everyone – including those trying to enter the U.S. – are being harmed by costs and harm directly attributable to illegal immigration.
Is that pattern another example of media moguls controlling the narrative?
"Shadows of Liberty" Movie Introduction, Affordable Housing, and You
As another MHVille tie in to immigration, keep in mind that pro-Democratic backer, Warren Buffett's son Howard published a book that's a mix of policies similar and/or contrary to that of the Trump Administration. See that in the related reports, linked further below. "We Provide, You Decide." © ## (News, analysis, and commentary.)
(Third party images and content are provided under fair use guidelines.)
1) To sign up in seconds for our MH Industry leading emailed news updates, click here.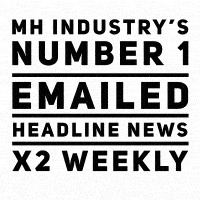 2) To provide a News Tips and/or Commentary, click the link to the left. Please note if comments are on-or-off the record, thank you.
3) Marketing, Web, Video, Consulting, Recruiting and Training Resources
Submitted by Soheyla Kovach to the Daily Business News for MHProNews.com. Soheyla is a managing member of LifeStyle Factory Homes, LLC, the parent company to MHProNews, and MHLivingNews.com.
Related Reports

:
Our 50-State Border Crisis: How the Mexican Border Fuels the Drug Epidemic Across America
Heartland Immigration Raids by ICE Are Targeting Businesses, Owners, Management – Plus Illegals
Follow the Money – 100s of Immigration Protests, MoveOn, George Soros, The Border, Mexico's AMLO, and Manufactured Housing