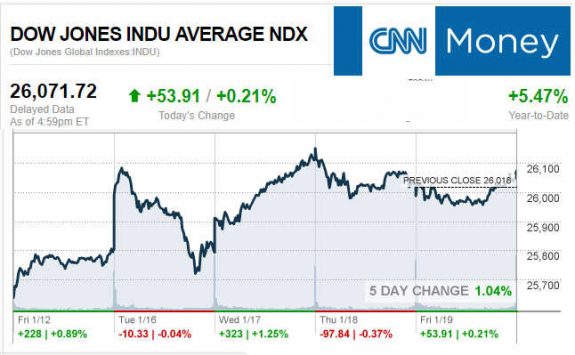 The House Financial Services Committee provided the Daily Business News with several updates on housing related bills, which will be tonight's spotlight report.
If you're new, already hooked on our new spotlight feature – or are ready to get the MH professional fever – our headline reports are found further below, just beyond the Manufactured Housing Composite Value for today.
The evolving Daily Business News market report sets the manufactured home industry's stocks in the broader context of the overall markets.
Part of this unique feature provides headlines – from both sides of the left-right media divide – that saves readers time, while underscoring topics that may be moving investors, which in turn move the markets.
Readers say this is also a useful quick-review tool that saves researchers time in getting a handle of the manufactured housing industry, through the lens of publicly-traded stocks connected with the manufactured home industry.
MH "Industry News, Tips and Views, Pros Can Use." ©
Selected headlines and bullets from CNN Money:
Fed official lays out plan for easing bank rules
Trump Jr. to host Trump Tower buyers from India
Tide Pods: P&G's big innovation gone wrong
GE has its worst week since the Great Recession
What happens at Davos? It depends on who you ask.
Delta changes rules for flying with service animals
Two bitcoin traders charged with fraud
Stocks are on fire. What could go wrong?
Here's how dire the situation in Venezuela has become
Amazon hikes monthly Prime membership
Meet the godfather of driverless cars
Selected headlines and bullets from Fox Business:
Neutron Jack Welch is going nuclear over GE meltdown
GE shares stumble to worst week since financial crisis
Wall Street ends higher despite government shutdown threat
Investors shouldn't fret a government shutdown
No deal reached as Schumer, Trump meet to avert government shutdown
Facebook won't bid on NFL 'Thursday Night Football' rights: Report
Amazon hikes prime membership fee
What Apple's employee bonus says about the job market
Amazon effect steamrolling the restaurant industry
ICYMI – for those not familiar with the "Full Measure," 'left-right' media chart, please click here. 
Today's markets and stocks, at the closing bell…
S&P 500 2,810.30 +12.27(+0.44%)
Dow 30 26,071.72 +53.91(+0.21%)
Nasdaq 7,336.38 +40.33(+0.55%)
Russell 2000 1,597.63 +20.90(+1.33%)
Crude Oil 63.57 -0.38(-0.59%)
Gold 1,331.10 +3.90(+0.29%)
Silver 17.02 +0.07(+0.42%)
EUR/USD 1.222 -0.0022(-0.18%)
10-Yr Bond 2.637 +0.026(+1.00%)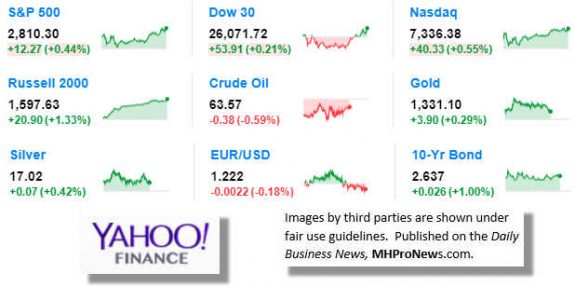 Manufactured Housing Composite Value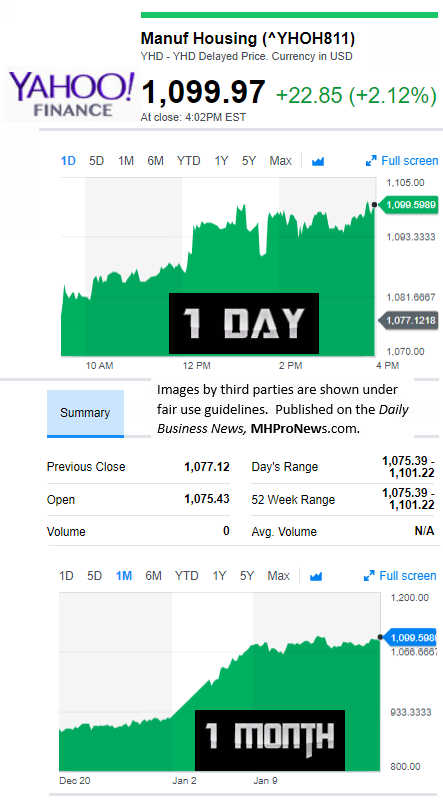 Today's Big Movers
For all the scores and highlights on tracked manufactured home connected stocks today, see the Bloomberg graphic, posted below.
Today's MH Market Spotlight Report –
Hensarling Applauds Mulvaney's Call for Review of CFPB Practices, Payday Lending Rule
House Financial Services Committee Chairman Jeb Hensarling (R-TX) issued the following statement applauding the Consumer Financial Protection Bureau's (CFPB) announcements that it is undertaking a sweeping review of agency actions and practices, and that it would revisit a controversial rule relating to payday lenders which was issued by the former director before he left office.
"I want to take this opportunity to commend Acting Director Mulvaney on his recent call for evidence of the CFPB's track record under its previous leadership. As I have said for years, the CFPB has an important mission, and it is capable of great good.  But when it acts without accountability or transparency, it is also capable of great harm.  The federal government must root out fraud and other illegal acts perpetrated by those engaged in interstate commerce, but Congress must also protect the American people from overreach at the CFPB, which infringes on consumer choice and economic freedom under the guise of consumer protection."
MH Finance Earthquake Coming? Trump Admin Master Stroke? Defanging CFPB, Manufactured Housing Impact?
Mulvaney said after our report linked above during the "Schumer Shutdown" presser that it was his intent to follow the law on the CFPB.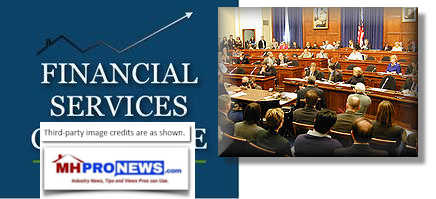 H.R. 2954, the Home Mortgage Disclosure Adjustment Act, sponsored by Rep. Tom Emmer (R-MN), amends the Home Mortgage Disclosure Act of 1975 to exempt from maintenance of mortgage loan records and disclosure requirements depository institutions that have originated in each of the two preceding calendar years, fewer than 500 closed-end mortgage loans, and fewer than 500 open-end lines of credit.
This bill passed 243-184.
H.R. 3326, the World Bank Accountability Act of 2017, sponsored by Rep. Andy Barr (R-KY), would withhold a portion of future appropriations for the World Bank until the Treasury Department reports that the World Bank has undertaken reforms to fight corruption, strengthen management accountability and undermine violent extremism.
This bill passed 237-184
H.R. 4279, the Expanding Investment Opportunities Act, sponsored by Rep. Trey Hollingsworth (R-IN), directs the SEC to amend its rules to enable closed-end funds that meet certain requirements to be considered "well-known seasoned issuers" and to conform the filing and offering regulations for closed-end funds to those of traditional operating companies. This simplifies the registration process and enables these funds to more easily provide information to investors.
This bill passed 418-2.
H.R. 4258, the Family Self Sufficiency Act, sponsored by Reps. Sean Duffy (R-WI) and Emanuel Cleaver (D-MO), relieves the regulatory burden that currently exists to administer the Family Self-Sufficiency (FSS) program by combining two separate Department of Housing & Urban Development's (HUD) programs into one. The bill also broadens supportive services provided to participants and allows tenants who currently reside in privately-owned properties with HUD project-based assistance to participate in the program.
This bill passed 412-5.
H.R. 770, the American Innovation $1 Coin Act, sponsored by Rep. James Himes (D-CT), creates a program under which the United States Mint would produce a series of one-dollar coins celebrating the innovative capacity of the United States. The front of the coins would have an image "symbolic of Liberty," and the design on the reverse would be "an image or images emblematic of one of a significant innovation, an innovator or pioneer, or a group of innovators."
This bill passed by voice vote.
See Recent Exclusive 1 Year Snapshot of All Tracked Stocks
Profitable Insight$ – POTU$ Trump Effect on MH Stock$ at 1 Year, Part 4
Suppliers LPX, Patrick, Manufactured Home Builders Nobility, Skyline Homes – the Trump Effect on MH Stocks, Markets Part 3
Trump Effect – 1 Year Election Impact on Manufactured Housing Connected Stocks, Part 2
Just the Facts – Trump Effect on Manufactured Home Connected Stocks, Part 1
NOTE: The chart below includes the Canadian stock, ECN, which purchased Triad Financial Services. 
NOTE: The chart below covers a number of stocks NOT reflected in the Yahoo MHCV, shown above.
NOTE: Drew changed its name and trading symbol at the end of 2016 to Lippert (LCII).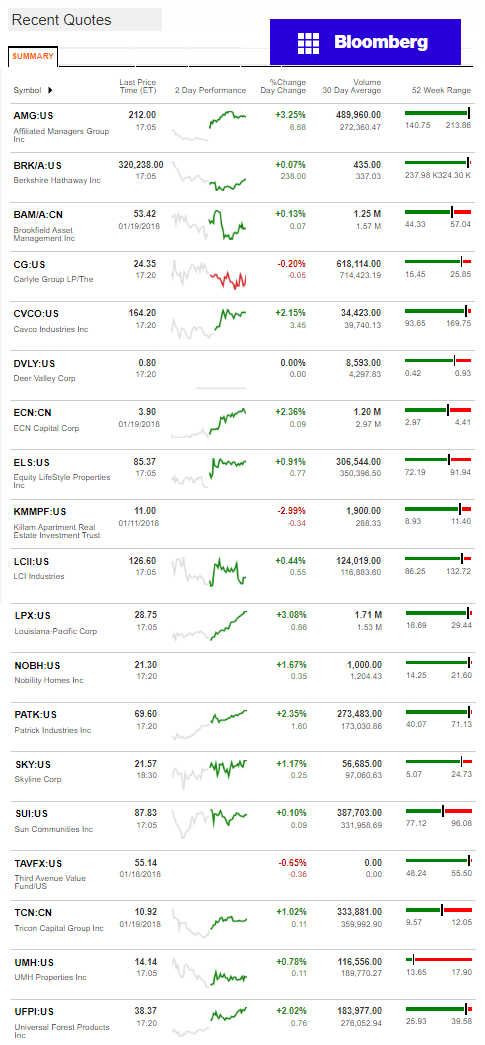 Berkshire Hathaway is the parent company to Clayton Homes, 21st Mortgage, Vanderbilt Mortgage and other factory built housing industry suppliers.
LCI Industries, Patrick, UFPI and LP all supply manufactured housing.
AMG, CG and TAVFX have investments in manufactured housing related businesses.
Your link to a recent round of industry praise for our coverage, is found here.
For the examples of our kudos linked above…plus well over 1,000 positive, public comments, we say – "Thank You for your vote of confidence."
"We Provide, You Decide." © ## (News, Analysis.)
(Image credits are as shown above, and when provided by third parties, are shared under fair use guidelines.)

Submitted by Soheyla Kovach to the Daily Business News for MHProNews.com.