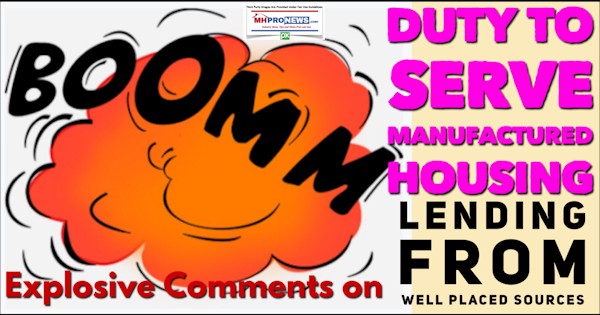 From sources:
inside the GSEs,

from within the ranks of producers of HUD Code manufactured housing,

plus association sources – meaning those aligned with the Manufactured Housing Institute (MHI) –
the Daily Business News on MHProNews has received calls, messages, and in-person news tips about the Duty to Serve (DTS) and the so-called Clayton/MHI backed "new class of homes."
They can best be described in one word. Explosive.
MHProNews values those tips and sources, while sharing necessary words of caution.
There will be an upcoming report, but the sheer scope of some of these insights suggests that additional research ought to be done so that a well-crafted story or series of reports emerges. Congressional, federal, and other sources have been and will be contacted.
About Insider News Tips 
That said, we want to stress for the sake of all those who are working – especially for large companies – but also for associations, or any organization where your comments may put your job at risk – to please consider the following cautionary steps.
1)    Avoid using your company or organization's email to send a news tip. While we will accept it, it is prudent for you or your colleagues to use your own email for sharing news tips. That's for your own sake as a news tip source. We'll need a private cell phone number to confirm the tip's validity, when it comes from a private email address.
2)    Avoid using your company's or organization's phone – or a cell phone provided to you by a company or organization – to share a news tip. Better to use your own private cell phone. That's for your own sake as a news tip source.  We gladly take calls from companies and organizations, but for sharing news tips you are arguably better off using another number.
3)    Federal or other governmental officials who are speaking off the record should follow the same protocols as those noted above.
You can report a news tip, share comments, and insights at this email address:
Or you can call our us at this number, 863-213-4090.  
Whistleblowers can make a difference, as the mainstream TV news story video found by clicking on the linked box below revealed. That whistleblower can remind and inspire us all as to how important and valuable inside information can be.
Whistleblower! Ex-Clayton Homes Team Member on TV Denounces Manufactured Housing Giant's Practices
That said, ex-team members at MHI, Clayton, 21st Mortgage, Vanderbilt Mortgage and Finances (VMF) and other association or business fonts can be among the more powerful sources of information.  
Keep in mind that people can even be put on camera in a way that you and your voice are masked. The point is there are a variety of ways to prudentially speak the truth while minimizing your risks.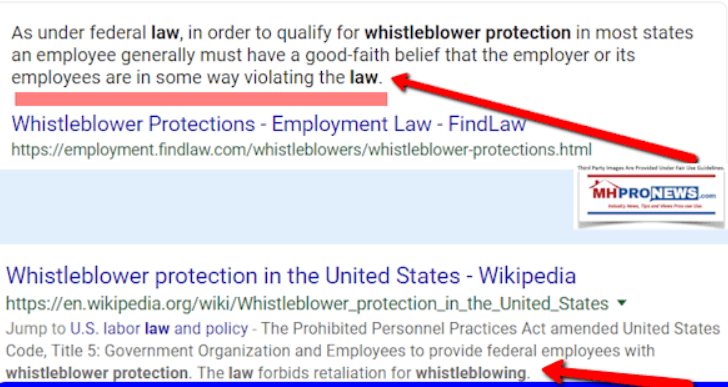 The Duty to Serve (DTS) manufactured housing mandated by law in 2008, and this so-called 'new class of homes' that MHI – and what Marty Lavin has called their "big boy" backers of MHI – are arguably a farce or a ploy that could prove costly to our industry, regardless of the number of homes it may or may not sell. And the evidence per sources to date is that the new class of homes and related DTS programs are off to a slow, slow start. 
Billions of dollars are at stake.  That's why some have spent thousands upon thousands of dollars to create video distractions for the industry, because potentially hundreds of billions of dollars are involved.
It is the view of several well placed sources inside MH that this so-called "new class of homes" undermines the HUD Code. It is also entirely unnecessary, as our #HousingChoice report revealed. 
More details will be planned, as noted herein.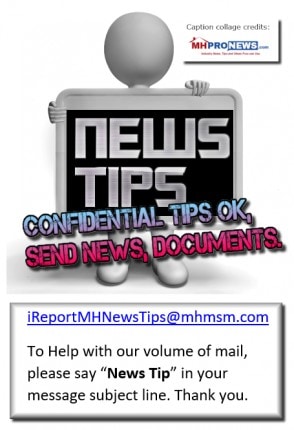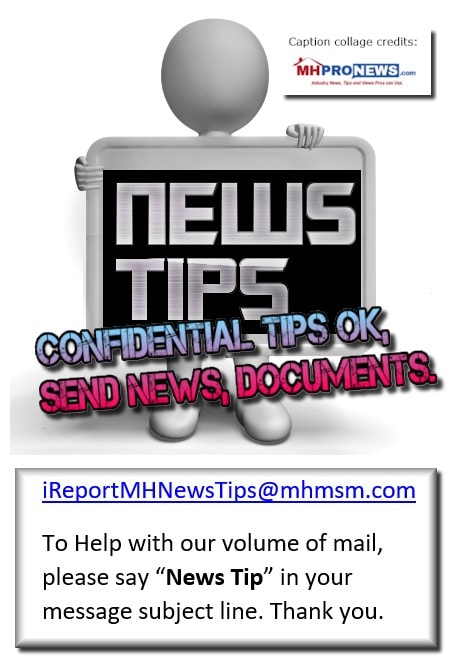 Until then, you should refresh yourself on, and/or read/re-read #HousingChoice, linked further below in one of the related report boxes.  That report has sparked numerous additional insights, tips, and comments on Duty to Serve and the faux 'new class of homes.'
The HUD Code manufactured housing industry could have its best days ahead, but it purportedly will not happen unless structural changes are made that minimize the harm being done to manufactured housing from within.

As a closing point, a manufactured home community investor's recent call stressed that DTS – as it has been rolled out – is arguably harming manufactured community owners (MHC) and existing manufactured home owners too. That callers point applies to independent retailers, and therefor to almost other segments of the industry. DTS as it is being done in this 'new class of homes' fashion is arguably a ploy, a scam, and a way to destroy more independent manufactured housing businesses and/or to keep the value of communities and other industry operations artificially low. "We Provide, You Decide." ## (News, analysis, and commentary.)
NOTICE: Readers have periodically reported that they are getting a better experience when reading MHProNews on the Microsoft Edge, or Apple Safari browser than with Google's Chrome browser. Chrome reportedly manipulates the content of a page more than the other two browsers.
(Related Reports are further below. Third-party images and content are provided under fair use guidelines.)
1) To sign up in seconds for our MH Industry leading emailed news updates, click here.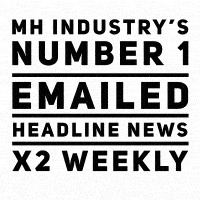 2) To provide a News Tips and/or Commentary, click the link to the left. Please note if your comments are on-or-off the record, thank you.
3) Marketing, Web, Video, Consulting, Recruiting and Training Re-sources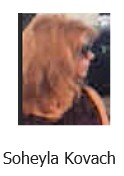 Submitted by Soheyla Kovach to the Daily Business News for MHProNews.com. Soheyla is a managing member of LifeStyle Factory Homes, LLC, the parent company to MHProNews, and MHLivingNews.com.
Related Reports

: Click the Boxes Below to Read More…
Housing Choice, Where Modular, Manufactured, Tiny, Conventional Housing Crisis, MHI and MHARR Intersect
#$2Trillion U.S. GDP Growth via Affordable Housing Plan Few Discuss – Introducing #YimbyVictory2020
FOR IMMEDIATE RELEASE (202) 783-4087 Contact: MHARR Washington, D.C., September 27, 2018 – The Manufactured Housing Association for Regulatory Reform (MHARR), in a submission (copy attached) to the House of Representatives' Financial Services Committee in conjunction with a September 27, 2018 oversight hearing on regulation of the two "Government Sponsored Enterprises" (GSEs) – Fannie Mae and Freddie Mac – strongly criticized the Federal Housing Finance Agency (FHFA), for failing to implement federal law and, instead, sanctioning the GSEs' continuing discrimination against lower and moderate-income American consumers seeking to purchase manufactured homes through personal property, or chattel loans.
Clayton's Miss, Kevin and Tim's Manufactured Housing Kill Shot, More
Crisis of Misinformation, Fact Checks, and Manufactured Housing