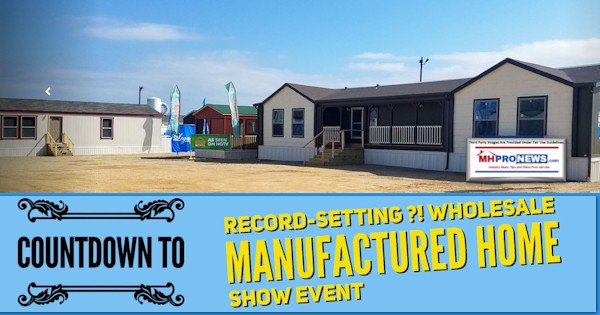 Sources with Legacy Housing tell MHProNews that they maxed out their first show hotel and have turned to another hotel for what is shaping up as a record-setting event for the publicly-traded firm.
In fact, the second hotel is reportedly running out of space too, as enthusiasm for the discounted deals on affordable housing products, meals, education, folks, and fun affair which is 'attracting professionals like a magnet.' 
The following is the company's latest update to MHProNews, from Casey Mack at Legacy.  Let's note that while the message mentions a specific outreach to manufactured home community owners, it is our understanding that retailers and developers are also eligible to attend. 
After the Legacy release, it will be followed by some insights from MHProNews, which is not part of their media statement.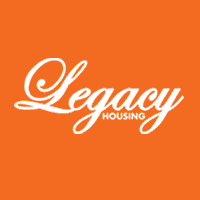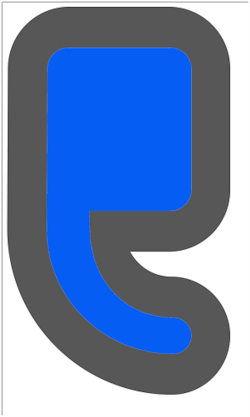 Alert!  Alert!  Alert!  Only 10 free hotel rooms left.   Less than 3 weeks to go till our 13th annual Fall Home Show & Sale kicks off in Fort Worth, Texas.   
Legacy is putting on the full-court press in securing wholesale home buyers to attend by offering many incentives for new buyers.  Taking place on September 16, 17, & 18, this is our biggest home sale of the year & the perfect time to buy Legacy product.   Let me be frank Tony…. Mobile Home Park and Community Owners have the most to gain by attending!   With unique Q&A seminars on our new bulk leasing program, easy park owner financing, new mobile home park development, and online customer acquisition tricks, our show will help entrepreneurs in the park/community world learn about the newest trends in the industry.  There is so much awesomeness going on at this year's Legacy show, I have compiled the top 5 reasons to attend list.  Please share with your park / community followers.

Top 5 Reasons to Attend the Legacy Fall Show
1) Understand the Future of the Manufactured Housing Industry.
Our Co-Founder & Executive Chairman Curt Hodgson is–first and foremost–an entrepreneur.  He has spent the past 30 years learning the manufactured housing industry from every vantage point.  His keynote speech is always a fan-favorite of attendees with his keen insight into industry trends and strategic thoughts on how you can take advantage of these trends in your role as a business owner and entrepreneur in the next year.

2)  Secrets to Selling
At Legacy Housing, we are committed to helping park owners and retailers be the best they can be in the sales arena.  We have multiple seminars taking place during this year's Fall show that will help your business.  Our most popular seminar, "Secrets of the Sale," is a feature benefit presentation of the show homes by our CEO, Kenny Shipley.  Also this year, we are adding a new seminar, "How to be Dangerous," a series of point-of-sale tips and tricks that every business owner from park to retailer should implement.  If that isn't enough, we are also inviting business owners to learn about "Tiny House Retail Domination" and to sign-up as a Tiny House retailer & retail lender.  We deliver Tiny homes all across America and no one can beat our wholesale pricing and the bang for the buck this product provides. 

3) Go into Marketing Beast Mode
Our marketing team will host an informative Q&A and in-depth talk about local search engine marketing, text message marketing, and Facebook group marketing that can have a dramatic impact on your leads and sales.  Learn the newest techniques that will have the right customers find your business online and help get them through the door.  This year we have tons of new tricks to share that are worth their weight in gold.
4) Save Thousands of Dollars on Homes w/ our Show Specials
We have gone and done it this year.  Our show specials are so crazy that they are going to shock the industry.  Do not miss the boat and the opportunity to increase your business revenue in 2020. These specials will only be available during the show to attendees.
5)  The Food and Beverages
At this year's dinner banquet at 6 pm on Tuesday night, we are serving local area favorite Babe's Chicken Dinner House.  If you've never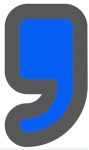 had Babe's, you are in for a treat.  Serving the juiciest fried chicken, biggest chicken fried steaks, and ox-eye gravy & creamed-corn that is to die for, one taste will make you a Babe's fan for life.  The Legacy Happy Hour also opens at 3 pm, serving all of your favorite drinks.  Dinner is served just after 6 pm.
For more information or to sign-up, click the banner below or go to www.legacyhomeshow.com. Want to talk by phone? Call our Legacy sale concierge at (817) 799-4905.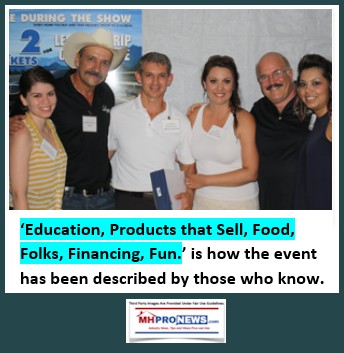 MHProNews Points to Ponder
The video above and the images provided were not part of their release, but were added by MHProNews to provide additional context. While others in MHVille are sliding, Legacy is rising. That alone speaks volumes, doesn't it? While unrelated to the show, it is worth noting that now-publicly traded Legacy has been positively reviewed by investors and the markets.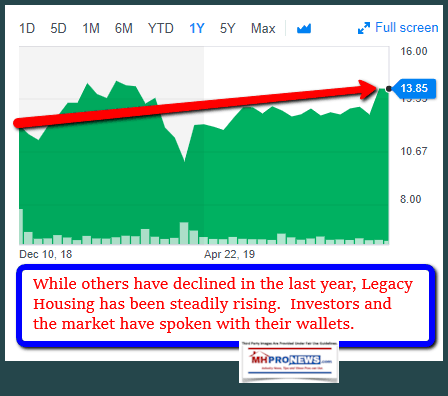 "We Provide, You Decide." © ## (News, analysis, and commentary.)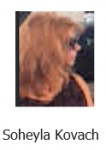 Submitted by Soheyla Kovach for MHProNews.com.
Soheyla is a managing member of LifeStyle Factory Homes, LLC, the parent company to MHProNews, and MHLivingNews.com. Connect with us on LinkedIn here and here.
Related Reports:
Click the image/text box below to access relevant, related information.
Science of Manipulation vs Counter-Messaging, Manufactured Housing, Investors, Professional Performance, Duck Dynasty, and You