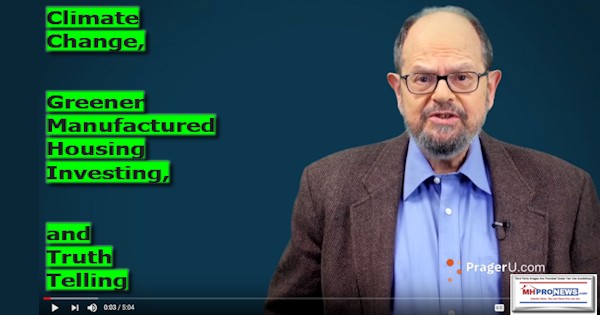 Remember the Trump-Russia collusion conspiracy theory? Do you know who benefited from that narrative? Then you should enjoy the Climate Change storytellers, which used to be called global warming, until too many record cold days forced a change in terminology. Let's look at three revealing maps that help clear up the controversial topic, by using good old-fashioned facts, reasoning, and science.
Because either way, properly positioned, manufactured housing professionals and investors can benefit.
Let's use a simple, but highly visual example of the reality of climate change. Because as the video by an atmospheric expert, posted further below, makes this much clear. The climate does change, hour-by-hour, day-by-day, season-by-season, and year-by-year. That said, there is more to it than those bullets.
There are those who say that parts of coastal regions in America may go underwater. Given enough time, they are right, say geologists.
Look at this map of Florida, from 120,000 years ago. That was ages before factories, cars, greenhouse gas emissions, or man-made pollution.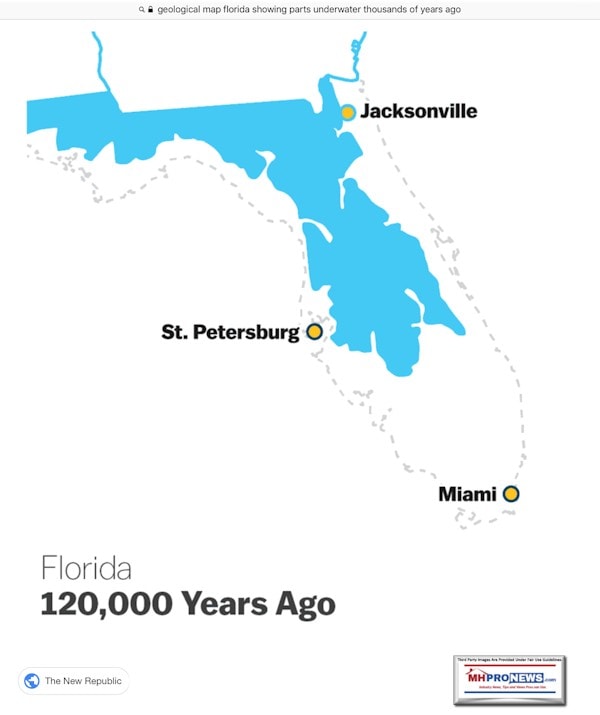 Then look at Florida 18,000 years ago, per that same source. Once more, 18,000 years ago, there were no man-made pollution from factories, cars, jets, or any of the greenhouse gas produced by humanity that climate change crooners talk about.  The peninsula that is known today as Florida went from much smaller than it currently is, to significantly larger than it currently is.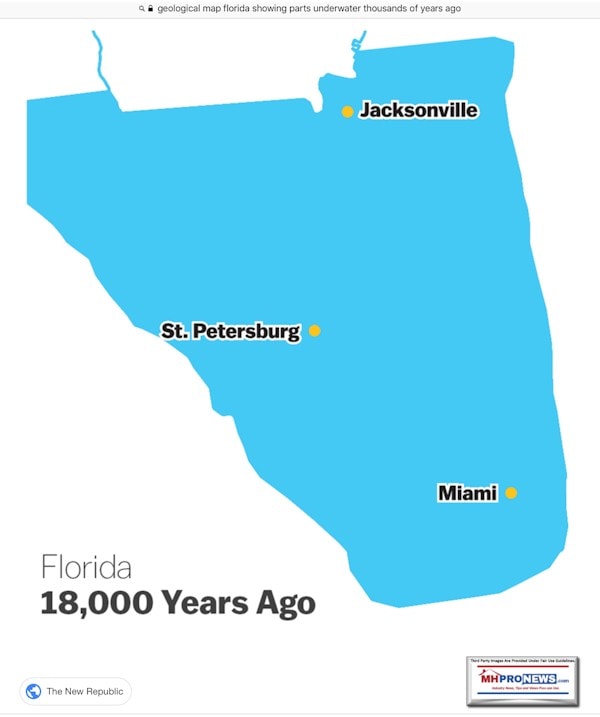 Finally, look at Florida today.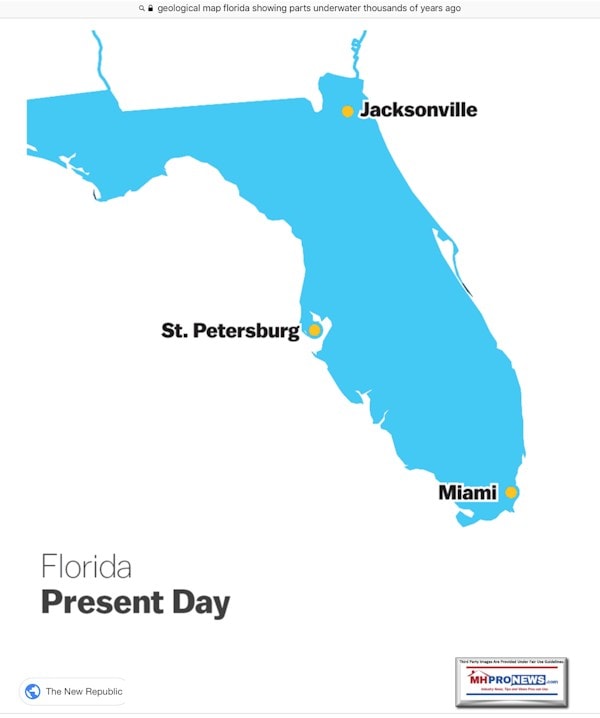 What you see is a simple reminder that the climate and our world ae always changing. The dinosaurs and woolly mammoths are no more, perhaps in part due to climate change that predates the civilizations of recorded human history.
The earth, we know from recorded history, goes through cycles. Those cycles predate the modern conveniences that climate change advocates say they want to do away with in order to save the planet from human destruction "in twelve years," as proponents like Alexandria Ocasio-Cortez (AOC) and others claim.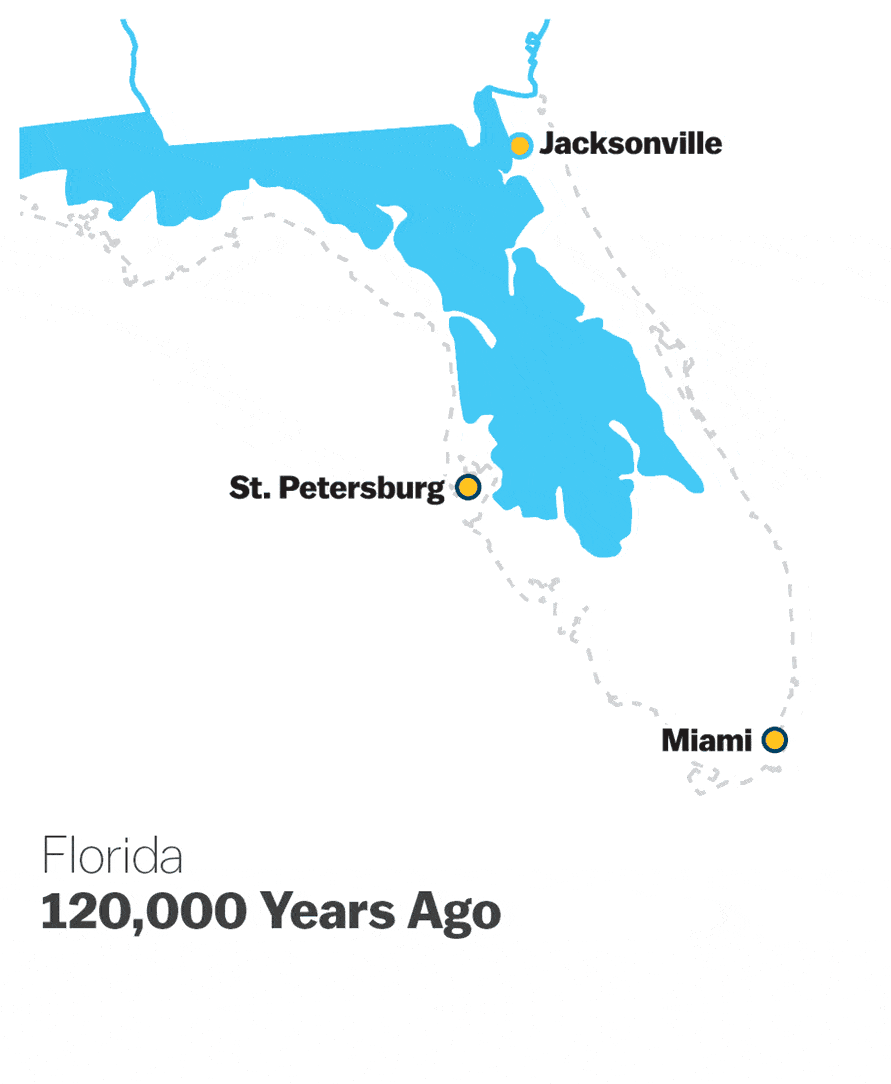 This writer went to medical school, which is a field of science. This writer graduated "cum laude" – with honors – studying medicine in a third-language.
Science and medicine today are clearly influenced by money and political considerations. Want a grant for climate change? There are places that researchers can get that, but where is the money for common sense in saying that climate change is a natural phenomenon that the United States alone could never change by itself for the better?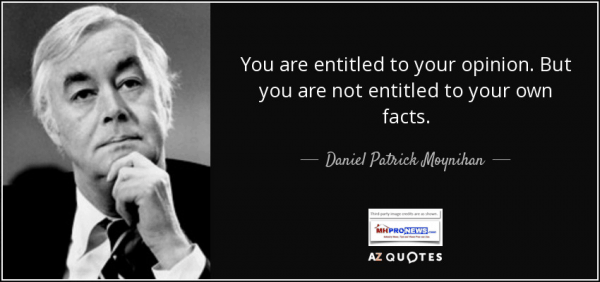 While the trends are for coal fired electric generating plants being opened are slowing in India and China, they have been opening coal-fire plants rapidly for years. That's been true, even as the United States shifted toward "greener" – and more expensive – methods.  The point is that the U.S. is already cleaner than other nations, and has been taking steps, regardless of the climate controversy.
It takes a degree in courage to speak truth against a system pushing a narrative for their own agenda. Is there air pollution in California? You bet. Just go to Los Angeles (L.A.) and see it, if you don't live nearby. Are there common-sense things to do for cleaner air and cleaner water? You bet. They should be embraced.
That can be good for manufactured housing, either way. See the related reports, linked below the byline, offers, and disclaimers further below.
Think About Those Climate Politicos…
But the Green New Deal is riddled with fallacies and hypocrisy. Some of those who promote it are flying private jets instead of going commercial or taking a horse and buggy across country.
When a political candidate or someone in public office is crying for a Green New Deal, it's a hypocritical deception. They may be clueless, or they might be in on the tax raising, opportunity destroying, monopoly-creating game. Because over time, it will only be the huge firms that will survive if the climate change types get their way.
The power to tax, the power to regulate, is the power to destroy.
Richard Lindzen, an MIT atmospheric physicist and one of the world's leading climatologists, and he's featured on the video below.
"Dr. Patrick Michaels, director of the Center for the Study of Science at the Cato Institute, provides insight into the debate over climate change and the political games played to create policy," per Life, Liberty and Levin's YouTube page.
Consider the videos posted on this page. They are interviews with climate experts, who dispute aspects of the dominant climate change narratives, based upon scientific evidence.  Or just look at the maps of Florida.  But either way, be skeptical and trust in common sense.
Summary
The climate was changing before the dawn of human history. If humanity destroys itself though war or plague, there will be climate change after mankind.
But the common narrative is mildly akin to the Russia collusion hoax. Special Counsel Robert Mullens team said they found no evidence that anyone in the U.S. colluded with Russia. Other Congressional investigators came to the same conclusion. Those who say otherwise are deceived themselves or are doing the deception.
Every deception has a goal.
One common goal of deception is to separate you from your God-given rights and your money.
That's tonight's fact-checked take on "News through the lens of manufactured homes, and factory-built housing" © where "We Provide, You Decide." © ## (News, analysis, and commentary.)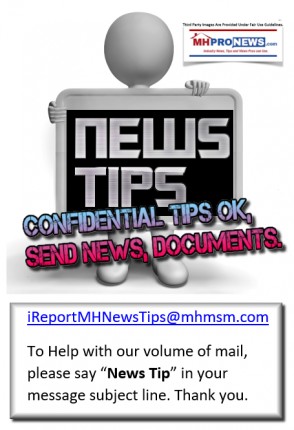 Your link to industry praise for our coverage, is found here.
For the examples of our kudos linked above…plus well over 1,000 positive, public comments, we say – "Thank You for your vote of confidence."
"We Provide, You Decide." © ## (News, analysis and commentary.)
(Image credits and information are as shown above, and when provided by third parties, are shared under fair use guidelines.)
Submitted by Soheyla Kovach to the Daily Business News for MHProNews.com.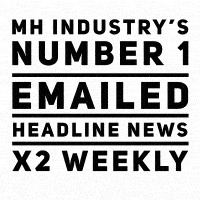 2) To pro-vide a News Tips and/or Commentary, click the link to the left. Please note if comments are on-or-off the record, thank you.
3) Marketing, Web, Video, Consulting, Recruiting and Training Re-sources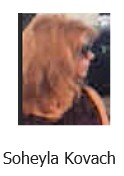 Submitted by Soheyla Kovach to the Daily Business News for MHProNews.com. Soheyla is a managing member of LifeStyle Factory Homes, LLC, the parent company to MHProNews, and MHLivingNews.com.
Related Reports

:
You can

click on the image/text boxes

to learn more about that topic.
"Less Waste, Better Buying" – Earth Day and Manufactured Housing Image-Building
https://www.manufacturedhomepronews.com/american-pie-the-parody-project-the-day-collusion-died-and-manufactured-home-investing/