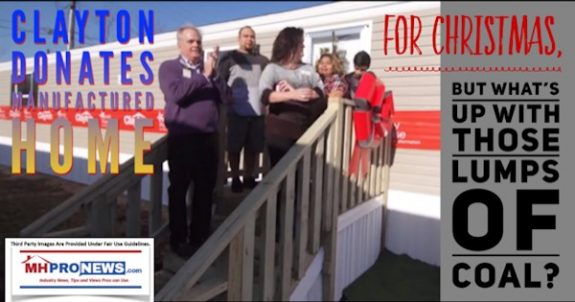 Giving and denotations can be good, and certainly the Mona Lisa and Oscar De Paz of New Braunfels, TX will benefit from the Christmas gift of a new manufactured home donated by Clayton Homes.
"Manufactured housing is one of the largest sources of unsubsidized, affordable housing in the country," said Family Promise CEO Claas Ehlers via a Clayton Homes media release to the Daily Business News on MHProNews. "We are excited to work with Clayton and help move this family from being homeless to homeowners, helping them along the path to stability and opportunity every family deserves."
Family Promise says about themselves that they are a national nonprofit organization helping homeless and low-income families achieve sustainable independence through what is described as a community-based response.
"We are committed to contributing solutions to the affordable housing crisis in America," said Kevin Clayton, CEO of Clayton. "We hope our continued efforts with the Family Promise team will increase awareness and inform how others can donate or volunteer to positively impact the lives of families affected by homelessness."
But perhaps a broader question ought to be, what is the cause of so much homelessness to begin with?
Zillow Research Reveals Impact of Rising Rents on Homelessness, Affordable Housing Advocates, Public Officials, and Investors Take Note
Some of the facts, new third-party research, and issues surrounding the challenge of homelessness and the relatively low rate of home ownership in the U.S. are found by clicking on the text/image boxes above and below.
The Darker Side of Gift Giving?
It's a sad fact that the Mafia and drug lords are among those who know the value of gift giving. But among the questions should be, what is the below-the-waterline cost of the gift? What did the donor get in return for their gift?
Clayton Homes gained some level of media fanfare via this new home donation during the advent of Christmas Season.
But for thoughtful souls who have studied Clayton Homes and their Berkshire Hathaway inspired 'strategic moat' business model, several questions should arise.
For example:
How was the money for this gift to the De Paz family earned?
What is the cost to society for how the money was earned that made that donation possible?
Is there a metaphorical lump of coal being simultaneously given to millions, while Kevin Clayton of Berkshire Hathaway owned Clayton Homes takes a public bow for their purported largess?
What was the value of the free publicity to Clayton Homes, compared to the cost of the gifted home and any related tax write-off?
Is Clayton Homes attempting to use such donations and gifts to divert attention away from over a decade of controversies?
It has been some 7 years since Kevin Clayton said during a video interview that the industry was ready to erase the unjust stigma associated with manufactured housing. Really?
Where is the high visibility effort to explain to millions that manufactured homes today are not the mobile homes that have no longer been built in the U.S.A. since June 15, 1976?
How was it possible the on the fortieth anniversary of the HUD Code's federally preemptive standards for manufactured housing safety, durability, and energy efficiency that the Clayton-dominated Manufactured Housing Institute (MHI) failed to provide maximum news coverage for the 40th anniversary date?
A U.S. affordable housing crisis has been ongoing for years. Meanwhile, Clayton and the Berkshire Hathaway brands that dominate manufactured housing's Arlington, VA based 'puppet association' has provided a fig leaf instead of action measurable by potentially millions of renters buying a manufactured home for the same or lower payment than their rental.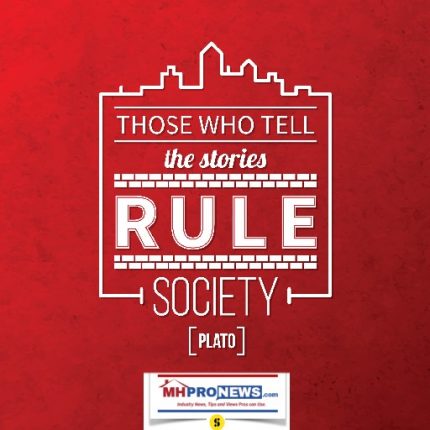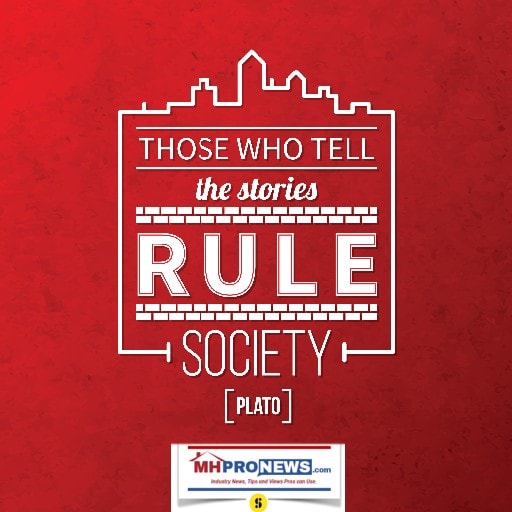 Indeed, several of the scandals surrounding manufactured homes and manufactured home lending has originated from Clayton, 21st Mortgage Corp, and Vanderbilt Mortgage and Finance (VMF).  Other controversies and scandals, past and present, are likewise found among members of the Monopolistic Housing Institute, err, Manufactured Housing Institute (MHI). For example, their former chairman, Nathan Smith, has deep ties to Clayton and 21st.  His SSK Communities has earned an "F" rating by the Better Business Bureau (BBB).  They've been the subject of class action lawsuits, as has Clayton.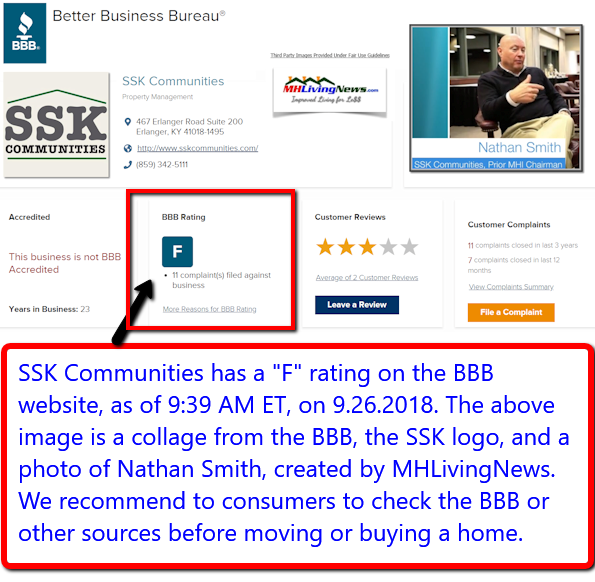 While home ownership rates are slowly recovering, the U.S. still lags behind some 40 other nations in home ownership rates. How is that possible, when some of those other nations have much lower per capital earnings?

The argument has been made that Clayton, 21st and Berkshire Hathaway's Chairman Warren Buffett have manipulated the marketplace in various ways, some of them openly so.  But some of those open manipulations were misunderstood or overlooked. Following facts, evidence and money trails leads to some sobering concerns about Clayton, and MHI.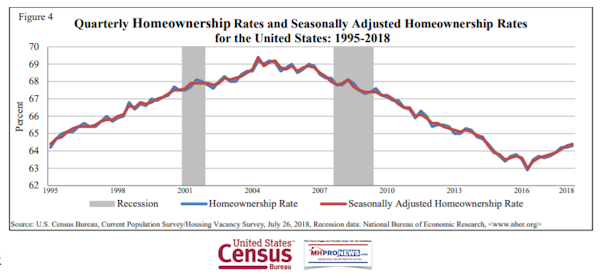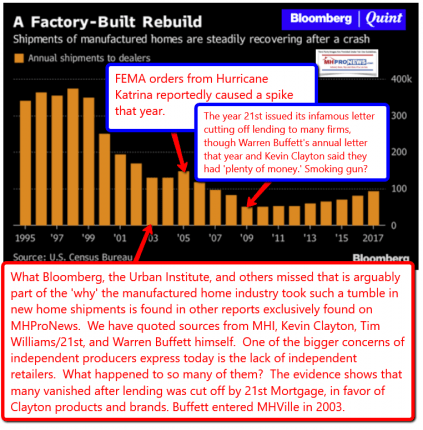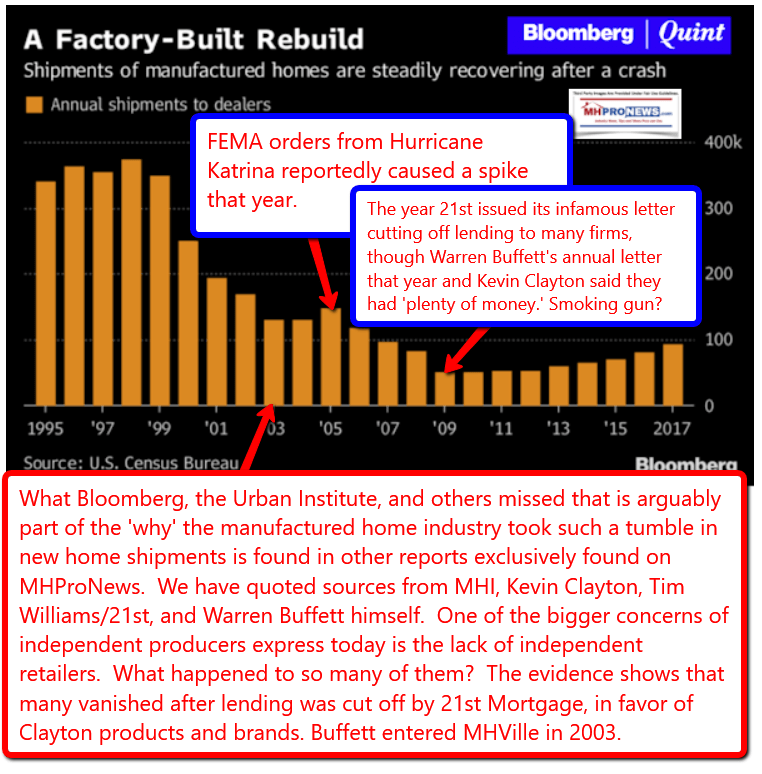 Yes, Clayton gave away a home in Texas, and one fortunate family benefited. Good for the De Paz family, seriously. But Clayton got free publicity at Christmastime. Meanwhile, millions are renting, and some 550,000 to 660,000 others are homeless.  How much green blood-money is on Berkshire Hathaway's hands?
It was the New York Times that reported recently on the trend of monopolization in America.
New York Times-David Leonhardt-"The Monopolization of America," Manufactured Housing Slant
Would so many be homeless if conglomerates like Berkshire Hathaway weren't purportedly manipulating capital, failing to defend the good about the manufactured home industry, while Clayton themselves have been the source of numerous negative-image creating headlines?  ICYMI, or need a refresher for added clarity – click on the text/image box below for more insights.
In the days when stoves heated humble housing and coal was the fuel burned, a lump of coal was a reality that became a metaphor for a few more minutes or hours of heat against the cold of winter.
The De Paz family are entrepreneurs who've been given a hand up.  But MHProNews has heard from and about numerous operations in manufactured housing, that number in the hundreds if not thousands, that have had their own American dreams shattered by alleged manipulations of capital access and other purported treacheries.
If Berkshire's brands in manufactured housing have indeed participated directly and/or indirectly in manipulating the marketplace as alleged, perhaps the mainstream media spotlight on Clayton ought to be on those deprived of safer, new, and durable homes vs. renting or homelessness? "We Provide, You Decide." © ## (News , analysis, and commentary.)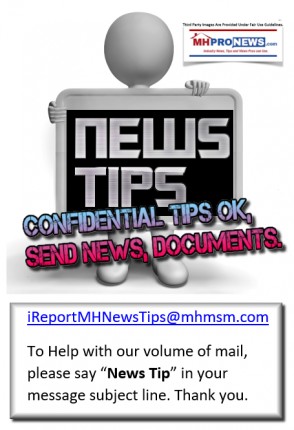 NOTICE: You can join the scores who follow us on Twitter at this link. You can get our 'read-hot' industry-leading emailed headline news updates, at this link here.

NOTICE 2: Readers have periodically reported that they are getting a better experience when reading MHProNews on the Microsoft Edge, or Apple Safari browser than with Google's Chrome browser. Chrome reportedly manipulates the content of a page more than the other two.
(Related Reports are further below. Third-party images and content are provided under fair use guidelines.)
1) To sign up in seconds for our MH Industry leading emailed news updates, click here.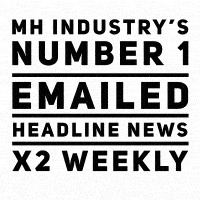 2) To pro-vide a News Tips and/or Commentary, click the link to the left. Please note if comments are on-or-off the record, thank you.
3) Marketing, Web, Video, Consulting, Recruiting and Training Re-sources
Submitted by Soheyla Kovach to the Daily Business News for MHProNews.com. Soheyla is a managing member of LifeStyle Factory Homes, LLC, the parent company to MHProNews, and MHLivingNews.com.
Related Reports

:
You can

click on the image/text boxes

to learn more about that topic.
Billion Dollar Startup Modular Builder, Using Robotics, Could Soon Rival Clayton Homes' Total Sales
Machiavellian "Godfather" – Sam Zell, Warren Buffett, Capital, Lending and Crossed Lines in Manufactured Housing
Capital Pouring In, What Warren Buffett May Not Want MHVille Professionals to Know