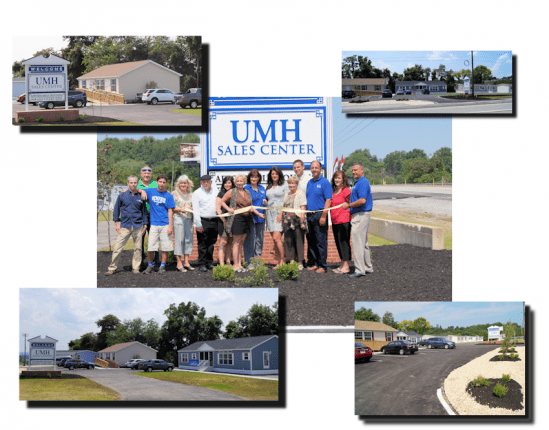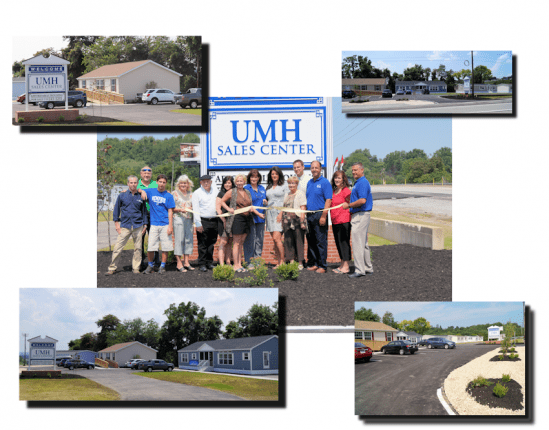 Freehold NJ based UMH Properties, Inc. (NYSE: UMH) announced that it has closed on the acquisition of two communities located in Ohio for a total purchase price of $2,954,000. PRNewswire says these two all-age communities contain 165 sites situated on approximately 71 acres.
The weighted average occupancy for these communities is approximately 64%. These communities are part of a five community portfolio, all located in Ohio, with a total purchase price of $17,020,000.
The portfolio contains a total of 821 sites situated on approximately 342 acres. The acquisition of the remaining communities is expected to close before yearend. The completion of this acquisition is subject to due diligence and other customary closing conditions. Therefore, there can be no assurance that this acquisition will take place during 2016 or at all.

Samuel A. Landy, President and Chief Executive Officer, commented, "UMH has demonstrated that our business plan of acquiring communities in strong geographic locations at prices below replacement cost, making capital improvements and implementing our rental home program, as well as our sales and marketing programs, is very profitable over time. These communities represent a good strategic fit to our operating platform. As our business plan is implemented, we expect to see these communities benefit from occupancy and revenue growth in the near future. UMH continues to seek additional acquisitions that fit our growth criteria."
UMH Properties, Inc., which was organized in 1968, is a public equity REIT that owns and operates 100 manufactured home communities with approximately 18,000 developed homesites. These communities are located in New Jersey, New York, Ohio, Pennsylvania, Tennessee, Indiana, and Michigan. In addition, the Company owns a portfolio of REIT securities.
UMH Properties (UMH) is one of the manufactured housing industry connected stocks tracked by in the Daily Business News market report, the latest report is linked here, and the close on Friday for UMH is shown in the graphic below.

MHProNews has provided a recent, in-depth report on UMH, which is linked here. ##
(Top collage image credit, Sam Landy photo, MHProNews, other images as shown.)

(Editor's Note: As the insightful report yesterday by Joe Dyton reflects, MHProNews is welcoming periodic guest writers. ICYMI, Matthew Silver is taking some much needed and well-earned time off, and L. A. "Tony" Kovach will be helping fill the Daily Business News role in the interim).
Article submitted by L. A. "Tony" Kovach to the Daily Business News, on MHProNews.