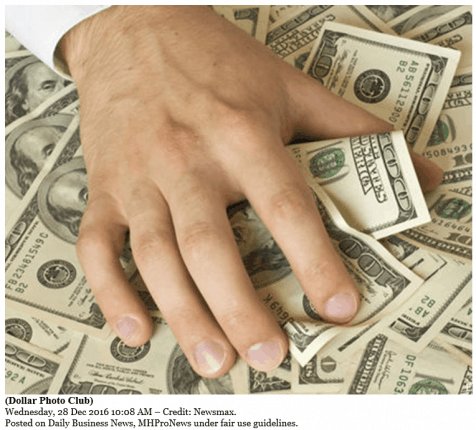 Bloomberg and Newsmax are among the mainstream media who report the irony highlighted by MHProNews earlier this month.
Namely, that Warren Buffett – who supported Secretary Hillary Clinton during the 2016 presidential election campaign – has seen his net worth jump by billions since the election of Donald J. Trump.  Most billionaires backed the Democratic candidate, and several in the energy and other sectors are seeing their wealth rise thanks to the 'Trump market rally.'
Buffett's wealth has soared some $11.8 billion by late December, as stocks in banking and airlines are among the Berkshire Hathaway holdings that spiked since November 8th.
As manufactured housing industry professionals know, Berkshire Hathaway is the parent to Clayton Homes production and retail operations, along with and several lending, production, suppliers and other housing component producers.
Berkshire Hathaway stock is thus part of the Daily Business News manufactured housing (MH) connected market report – a recent MH market recap, is linked here.
MHProNews editorially was among one of the few in media who saw the potential for a Trump win, and supported his candidacy – which this trade publication took precisely because the president-elect's policy positions were common sense, and pro-growth.
The Masthead noted pre-and-post election that Buffett said that Berkshire Hathaway would do well under either major party's candidate's win.  But Buffett and many of his fellow billionaires had strongly supported the Clinton candidacy.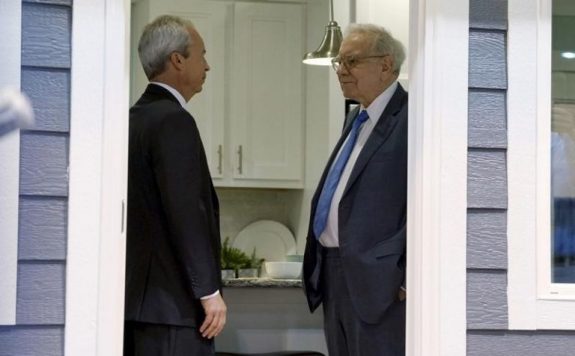 Speaking about Donald J. Trump, Buffett said post-election that the president-elect deserved a chance and everyone's respect.
Noted economists – and billionaires like Mark Cuban, who incorrectly predicted a 20% drop in the markets if Trump should win – now find their doomsday predictions wrong, and the billionaires are themselves – in some cases – billions richer.
The markets retreated in the closing days of 2016, which no doubt resulted in some give-back. Some market observers believe that the retreat was a mix of year end profit-taking, concerns that lame-duck president Obama's exiting actions and plans by Democrats could make implementing the Trump economic, regulatory and tax reform agendas more difficult.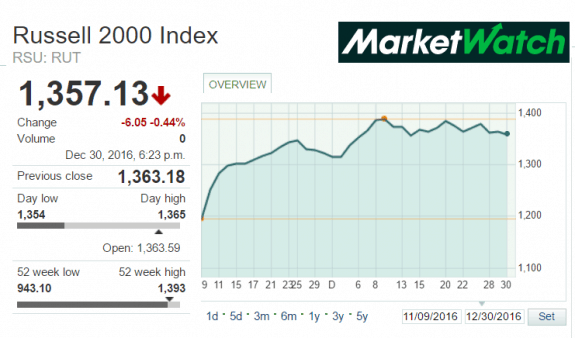 Not Just Billionaires, Small Business Benefting Too
As the chart above demonstrates, the Russell 2000 has enjoyed a robust bounce post-election, even more than the 3 major U.S. markets.  Surveys of small business and consumer confidence have surged since November 9th.
MHProNews will continue to monitor the economic impact of the election results. ##
(Image credits are as shown above.)

Submitted by Soheyla Kovach to the Daily Business News on MHProNews.com.