Blue collar workers represent the core of the manufactured housing industry's workers, and are a key demographic that manufactured home (MH) professionals seek to engage, attract and sell. Much of what follows should therefor be of keen interest to MH professionals and investors.
It's a peek into the world view of American workers.
In a release to the Daily Business News on MHProNews, Oklahoma City based, national employment service Express and the Harris Poll have provided snapshots about the attitudes and outlook of blue collar workers.
According to their latest Labor Day poll results:
86% Satisfied with Their Job;
85% Believe Their Life Is Heading "

In Right Direction

";
51% Say the Country is Heading in the Right Direction
70% Don't Trust Elected Officials
Sixty-nine (69) percent also say their local communities are heading in the right direction.
"The national survey of 1,049 blue collar workers was conducted online by The Harris Poll between July 9 and 23, 2018," said the statement and report from Express, "and offers a detailed, in-depth look at the background and attitudes of those working in blue collar professions."
Construction and manufacturing are both among those groups surveyed. The graphic below is per Express.
"There's been a great deal of chatter about the future and frustrations of America's blue collar workers," said Express CEO William "Bill" Stoller. "Our survey reveals that blue collar workers are upbeat, optimistic and proud of the work they do. While the news is often full of stories about economic anxieties, this survey shows workers who are exceptionally optimistic. While they certainly express concerns, it's clear that the vast majority feel like things will work out for themselves and their families."
Stoller seems to be implying that doom and gloom attitudes among workers is 'fake news,' based upon what this Harris poll revealed.
The results are similar to what consumer confidence and the National Federation of Independent Business (NFIB), consumer confidence, and other surveys have reflected in much of last 18 months, during the Trump Administration.
More Data Points for Blue-Collar Workers
U.S. blue collar workers have an average of total of 22 years' experience, and have been on  their current jobs for approximately 10 years.
Blue collar workers in the U.S. work about 41 hours per week, with a deeper look reflecting:
8 percent work less than 30 hours per week
13 percent work 30 to 39 hours per week
60 percent work 40 to 49 hours per week
19 percent work more than 50 hours per week
Who Are America's Blue Collar Workers?
The survey included workers who are employed full-time, part-time or self-employed in a job that requires manual labor in one of the following industries:
construction,
manufacturing,
transportation,
warehousing,
automotive services,
maintenance,
agriculture,
forestry,
fishing,
hunting and
utilities.
Snapshot of Hours Worked
On average, U.S. blue collar workers have been working for a total of 22 years and in their current jobs for approximately 10 years.
On average, blue collar workers in the U.S. work about 41 hours per week.
8 percent work less than 30 hours per week
13 percent work 30 to 39 hours per week
60 percent work 40 to 49 hours per week
19 percent work more than 50 hours per week
Major Party Affiliation and Effectiveness
Blue collar workers are slightly more likely to identify with the Democratic party, with 35 percent vs.
31 percent for Republicans.
But by a small margin, laborers think Republicans do a better job of helping blue collar Americans than Democrats, 39 percent vs. 36 percent.
Nearly one in four (24 percent) believe neither party does a better job helping blue collar Americans.
Workers, Are You Better Off?
Fifty-five (55) percent of blue collar workers say they are better off now than they were five years ago.
20 percent say they are worse off
26 percent say they are about the same
Outlook for the future?
Eighty-eight (88) percent of blue collar parents agree with the statement, "My children will have a better future than I will."
That contrasts with a recent Pew poll showing just 37 percent of Americans believe that today's children will grow up to be better off financially than their parents.
Eighty (80) percent of blue collar workers are optimistic about the future,
more than one-third (34 percent) say they are "

very optimisti

c."
Eighty (80) percent also agree that "the harder you work, the more successful you will be,"
and 70 percent agree that "

the American dream is alive for people like m

e."
While 84 percent of blue collar workers say they can make ends meet,
nearly half of workers (48 percent) say it is difficult to make ends meet.
One in 10 say it is "

very difficult

."
Those last three bullets spell opportunities for those manufactured housing marketers who can tap into a wider swath of the blue collar market.
Savings?
The majority of blue collar workers said they have less than $5,000 saved for an emergency.
14 percent say they currently have no money saved in case of an emergency
48 percent say they have between $1 and $4,999 saved
23 percent say they have between $5,000 and $24,999 saved
11 percent say they have $25,000 or more saved
4 percent declined to answer
Nearly three in four workers (73 percent) say they are worried about saving enough for their retirement,
and more than half of workers (53 percent) agree that it's "more likely that Martians will land on earth than I'll collect Social Security."
Based upon past electoral history, certainly the upcoming midterms tend to go against the party in power.  That said, with so many believing they are better off now than 5 years ago, are we really to believe that blue collar voters will turn on the candidates the president supports?
As the Salina Zito research reflects, Trump supporters have not been shaken by the near-constant onslaught of negative news. With the midterms just 9 weeks out, and early voting starting before then, the truth seems to be that whoever turns out their base will prevail. Keep in mind that most of the media's polling predicted that Donald Trump had 'no chance' to win in 2016.  They were wrong then.  Will their often anti-Trump polls be trusted now?  "We Provide, You Decide." © ## (News, analysis, and commentary.)
(Third party images and content are provided under fair use guidelines.)
1) To sign up in seconds for our MH Industry leading emailed news updates, click here.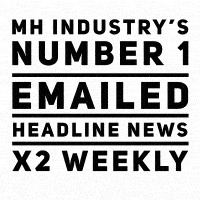 2) To provide a News Tips and/or Commentary, click the link to the left. Please note if comments are on-or-off the record, thank you.
3) Marketing, Web, Video, Consulting, Recruiting and Training Resources
Submitted by Soheyla Kovach to the Daily Business News for MHProNews.com. Soheyla is a managing member of LifeStyle Factory Homes, LLC, the parent company to MHProNews, and MHLivingNews.com.
Related Reports

:
Does Monopoly Power Impact Workers' Stagnant Wages? MH Industry Impact$
Salena Zito Tweet Wakeup on Recent High Court Rulings, Touts the "Great Revolt," SCOTUS Kennedy Shakeup
"It Isn't A Crime Time to Be Poor" Citizen Tells Anti-Manufactured Home Lawmakers