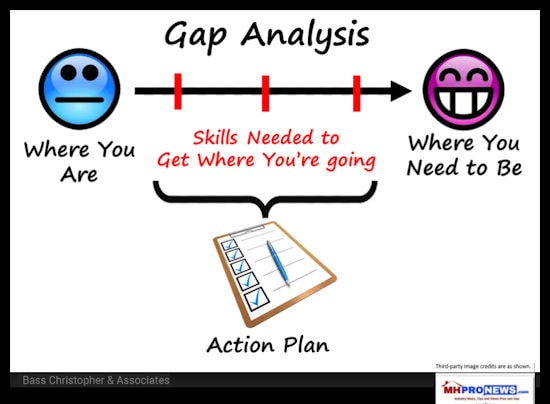 Interviews with industry success stories – such as Barry Shein, of the Commodore Corporation, Gary P. McDaniel, CEO of Yes Communities – reveal professional perspectives that others need to consider.  Those interviews and other featured reports are found from this
link here
. 
Perhaps even more insightful is or our version 2.0 of the Kevin Clayton video conversation,

linked here.
The old management mantra that 'you can't manage what you can't measure' is part of the reason MHProNews brings you a wide array of reports that deal with manufactured housing, and the broader housing industry, 'by the numbers.'
HUD Code Production Beats 2017 Expectations December 2017 Annual New Manufactured Home Shipment Totals Released
The Daily Business News tracks factory built housing developments, primarily domestic and in Canada, but also international when it may have relevance for the industry in the U.S.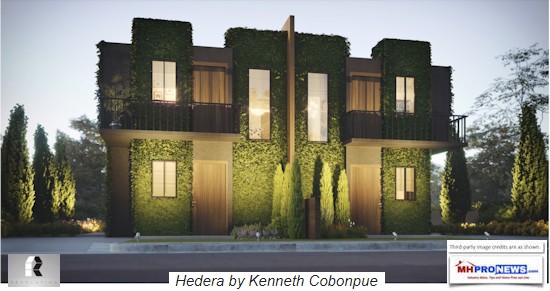 Reports done by third-parties reveal what others outside of manufactured housing are spotlighting. Our fact checks, analysis and commentary can be useful in setting the record straight when errors are made by others about the modern realities of manufactured homes.
Expert's NWS Statement Reveals Serious Problems in Tornado WARNINGS & Manufactured Housing Safety Data
Housing trends can help investors and industry pros – particularly independents – better understand the truth about the opportunities to serve Americans, who need an estimated 8 plus million affordable housing units, right now.
Home Sales slide in December, But Rose Overall in 2017, Import for Manufactured Housing
On a typical week, MHProNews brings readers as much or more "Industry News, Tips and Views Pros Can Use" © than all other trade publishers combined do in a month.
We don't shy away from critical issues. We aren't the yes man, even for the big boys.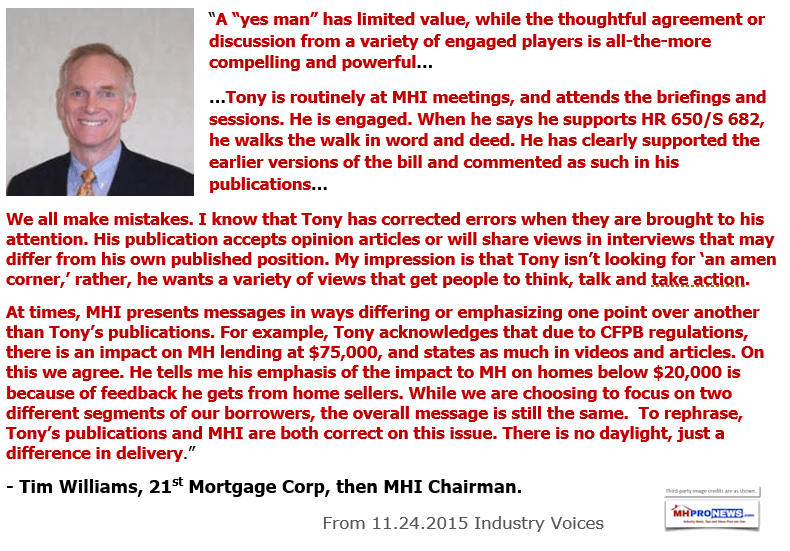 Maybe that's why from big, medium to 'mom and pop' businesses are on our website by the thousands daily.
"Tony, if MHProNews is writing about it, I want to know about it." – MH Industry Executive.
Or as an independent recently said: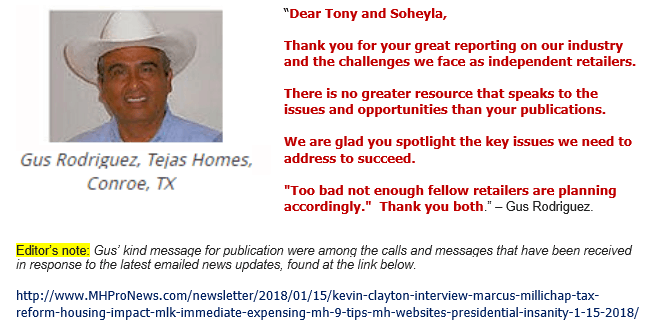 February 2018 monthly featured articles, and interviews are live on the home page, at this link here.
As you consider the daily drum beat brought by
the Daily Business News,
or consider the biggest collection online of the national independent producers MHARR News,
spotlight good industry news…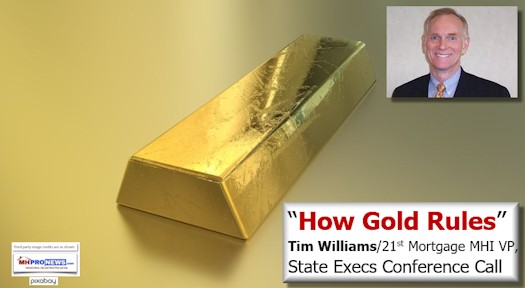 …or ponder exclusives that spotlight revelations that ought to be front page news everywhere there an affordable housing challenge,
you should then wonder; why hasn't MHI issued a 'housing alert' to share the same good news?  Why are threats made to state executives or others, when the truth well told and incentives should do?
The Industry's GAPs
The Urban Institute (UI) recent report on manufactured housing does have several problematic aspects to it.
But it does the industry an unusual favor by asking a question that ever single career pro, investor, public official, manager or owner should ask.
"

Manufactured homes could ease the affordable housing crisis. So why are so few being made

?"
"Follow the Money" – Controversial Urban Institute Report on Manufactured Housing
As their headline neatly summed it up, why isn't the factory built home industry doing far better?
Reviewing The Mission
We first launched MHProNews, and then MHLivingNews, with a simple mission.
That is to help the MH Industry and others discover what's the truth about our misunderstood but nevertheless amazing homes and services. To spotlight what works, what's overlooked, and to show what's holding the industry back from achieving its potential.
That could be described as a day-by-day GAP Analysis.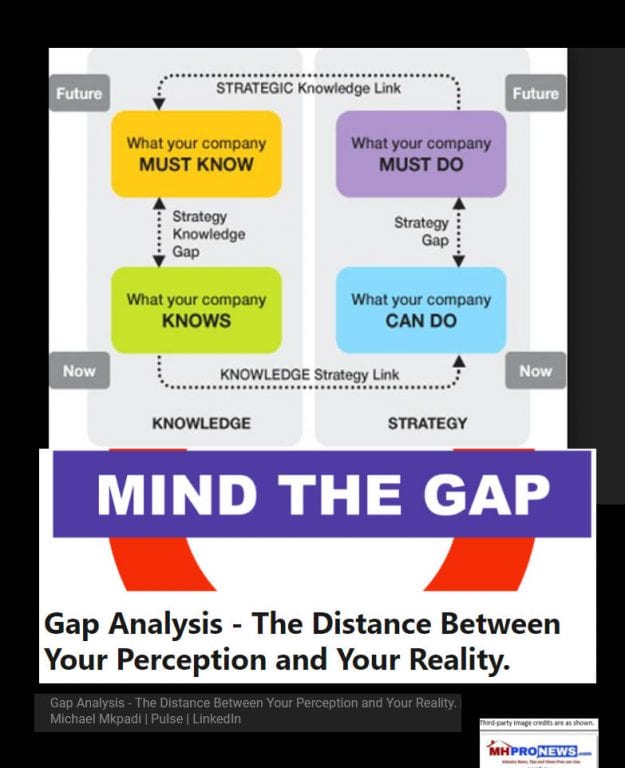 To rephrase, our trade media mission is much like a GAPs analysis.  The understanding of what makes up the factors influencing the GAP will change over time.
But it begins with what Zig Ziglar said in the quote below.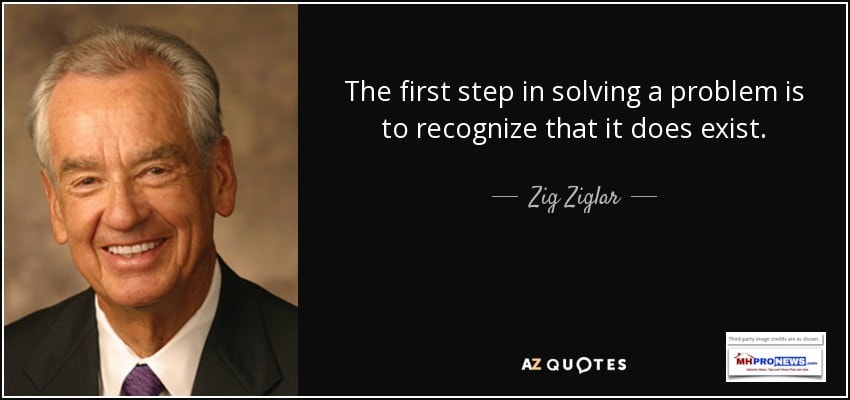 Some of those fact checks, analysis, and commentary run counter to the interests of a few.  Of course, there will be some push-back.  But without sharing those revelations as they become better known and understood, how can the industry achieve its potential?
We routinely provide those we fact check with the opportunity to clarify, or correct if needed.  We provide the context for quotes and facts.  Thus, the Daily Business News can look readers in the eye at evens like the recent Louisville show as say "We Provide, You Decide." ©
And you – along with thousands of others today – respond by sharing your time, news tips, and read more here than any other resources of its kind in the history of manufactured housing. Thank you. ## (News, analysis, and commentary.)
Thousands Get It. Sign Up Today! Click here to sign up in 5 seconds for the manufactured home industry's leading – and still growing – emailed headline news updates. You'll see in the first issue or two why big, medium and 'mom-and-pop' professionals are reading them by the thousands. These are typically delivered twice weekly to your in box.
Follow us on Twitter:
ManufacturedHomes
@mhmsmcom
(Image credits are as shown above, and when provided by third parties, are shared under fair use guidelines.)

Submitted by Soheyla Kovach to the Daily Business News for MHProNews.com.
Soheyla is a managing member of LifeStyle Factory Homes, LLC, the parent company to MHProNews, and MHLivingNews.com.