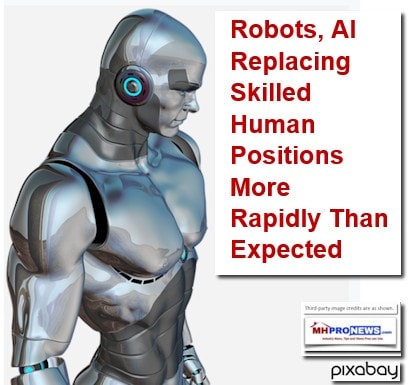 "Wow! What an achievement," says cardiologist David Murdock, M.D.
Dr. Murdock was referring to a report that a Chinese robot has successfully done a medical procedure with no human involvement, per the South China Morning Post (SCMP).
The robot used 3D printing and precision techniques to do a dental implant procedure in about an hour.
The technology was "developed jointly by the Fourth Military Medical University's affiliated Stomatological Hospital, based in Xian, and the robot institute at Beihang University in Beijing over the past four years."
"The precision of robots is already well established in industry," said Murdock to MHProNews. "I thought medicine would be immune for awhile."
"To do something this complex in human tissue means just about any technical medical procedure could be mastered. Coupled with AI [i.e.: artificial intelligence] learning algorithms medical robots could do amazing thing," Murdock said.
That's true – and troubling – to some manufactured housing industry professionals.

Medical Procedures, Robot Farming…What's Next? Automated Factories and Robot Managers?
Digital Trends reports on how after 10,000 years of farming that "researchers at Harper Adams University and agricultural company Precision Decisions have removed humans from the farm entirely in a project called Hands Free Hectare. From planting to tending and harvesting, no human stepped foot on the acre and a half barley farm in rural England. It was all done by robot farmers."
MHProNews asked award-winning manufactured home industry veteran, Ross Kinzler about these emerging trends.
Part of the question, MHProNews observed that the publisher has "…not yet seen any cogent specifics on what it is that people will be left doing, have you?  They [mainstream media reports] all make a similar broad generalization, that tech revolutions of the past have freed up workers to do something new."
What will that "new" be that humans alone can do, that machines driven by AI can't?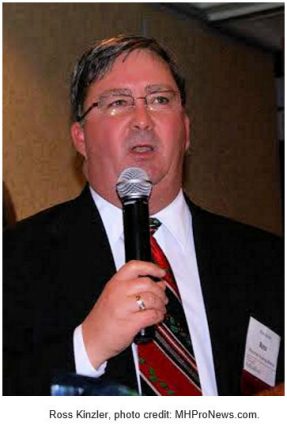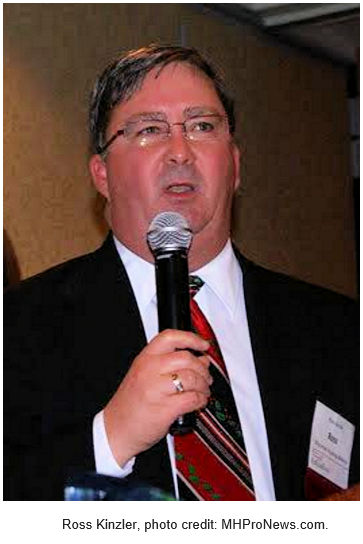 Kinzler replied, "Buried in this [SCMP] story is the other shoe dropping:  the implanted [dental work] were produced by 3D printing. Follow the thread…no surgeon needed…no highly skilled dental lab techs needed."
As this revolution takes hold, "The jobs left?" Kinzler asks and answers, "Cleaning crews and receptionists. Oh yeah, receptionists have been replaced too."
"I've thought about a list of AI resistant jobs…can't think of any," Kinzler said.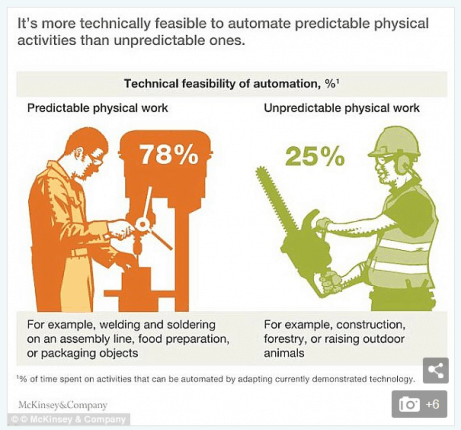 The Daily Business News has noted in prior reports that "Universal Basic Income" is a rhetorical fig leaf often pushed by progressives as a "solution" to AI and robots, but it is readily debunked.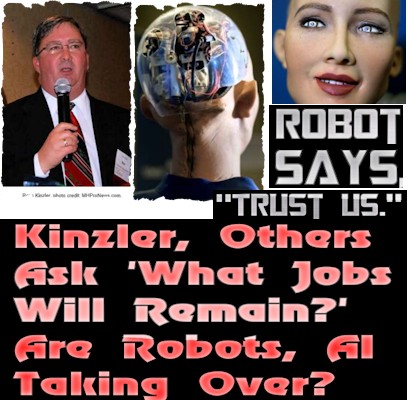 Related: Elon Musk says regulations on AI and Robots can't wait.
The Rev. Donald Tye, Jr. has said that public policy must intervene to protect workers, perhaps by taxing those who would use machines to replace people.
"The scary part for me is the implication for the have's and have not's," Kinzler said. 
Those with More Capital Will Have Advantages
Until a solution is advanced and implemented, Kinzler's point suggests that there will be advantages to those with the access to the most capital.
Chinese billionaire, Jack Ma, is testing robots in one of his warehouses. 
Ma's company also sells factory-built housing. 
MHProNews is developing a new report on how more Chinese modular projects are coming to America.   When automation already replaces people in assembly lines, how long before American producers – pressed by alleged shortages of construction labor – turn to machines that will replace the need for humans?
A Baby Step You Can Take, Starting Today
As this writer previously stated, "If you told the manager of every store you shopped that you:
·        will not use self-check-out,
·        to bring in the additional cashiers needed,
·        do so politely yet publicly, where other employees can hear,
·        then urge your friends to do the same — don't you think they would respond?
We know from first-hand experience that this can work, because we did so at a local Sam's Club.  Employees that overheard, thanked us.  Customers also stepped up and did the same.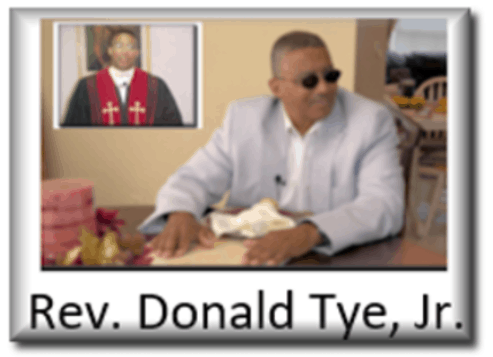 The next time we shopped, more checkout lanes were open, with humans managing the registers.
Isn't it urgent to consider the consequences of inaction? (Cf. Dt. 30:19.)"
It's time to ask your elected officials about this trend, and what they intend to do about it.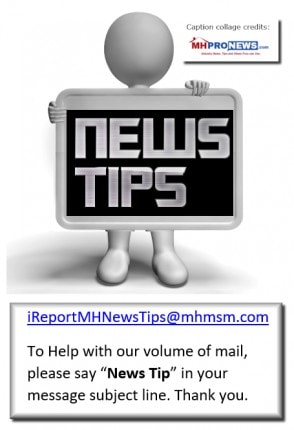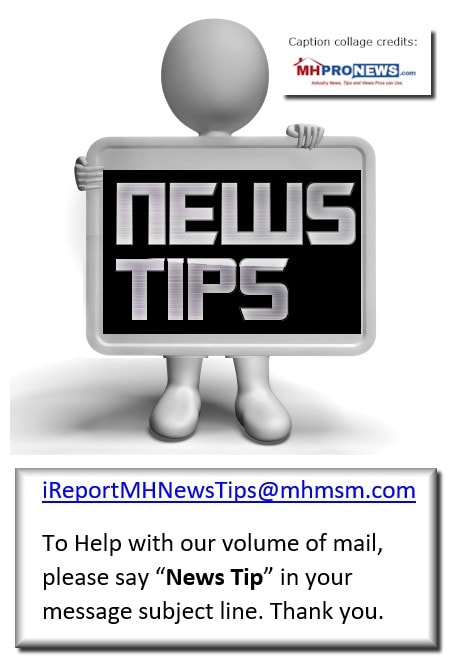 Email them – get them on the record – and then please send MHProNews their replies for a future article. ## (News, analysis, commentary.)
(Image credits are as shown above, and when created by third parties, are provided under fair use guidelines.)
Submitted by Soheyla Kovach to the Daily Business News on MHProNews.com.
(Image credits are as shown above, and when created by third parties, are provided under fair use guidelines.)

Submitted by Soheyla Kovach to the Daily Business News on MHProNews.com.