"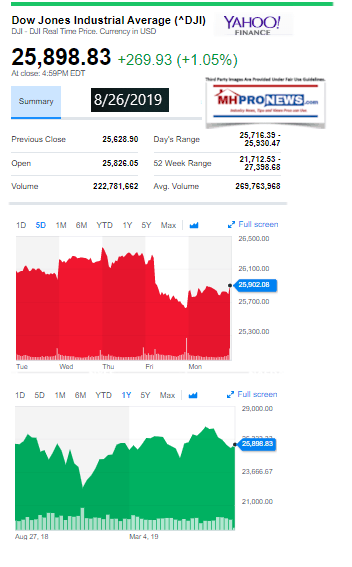 It is better to light a single candle than to curse the darkness." – Chinese proverb, Eleanor Roosevelt quote, and the motto of the Christophers. 
MHProNews obviously is not the New York Times, the Wall Street Journal, Bloomberg, or Forbes. But day-by-day, we strive to light the candle(s) at hand based upon what we know and see from the MHVille point of view. One never knows what a single additional ray of light might lead to for another.
Mark Stein was filling in for the vacationing talk radio conservative star, Rush Limbaugh today. According to 1430 AM, Stein – known for dry wit and sharp sarcasm – called Communist mainland China a 'gangster economy.' That sounds outrageous, at first blush, doesn't it? But as an objective view of their economic system unveils, there are at least elements of truth to that claim, aren't there? When hundreds of billions annually are taken in purported intellectual property theft, or given claims of theft of U.S. military secrets, or propping up North Korea – which reportedly makes billions on illicit deals a year, hacks and more are considered – does Mark Stein have a point?
That is a tee up to a concern raised by a CNBC interview today. Is a cease fire with China the best possible deal the United States and investors can hope for now?  That will be our featured report this evening. 
Every evening our headlined provide snapshots from two major media outlets on each side of the left-right news spectrum that reflect topics that influence or move investor sentiment. In moments on this business evening report, you can get insights-at-a-glance.
This report also sets the broader context for manufactured housing markets, in keeping with our mantra, "News through the lens of manufactured homes and factory-built housing" ©.
We begin with left-of-center CNN followed by right-of-center Fox Business. We share closing tickers and other related data courtesy of Yahoo Finance, and more. 5 to 10 minutes reading this MHProNews market report every business night could save you 30 minutes to an hour of similar reading or fact-gathering elsewhere.
Headlines from left-of-center CNN Business.
·        Cashing in their chips – CEOs and other insiders are selling stocks like it's 2007. Some say that signals a lack of confidence
·        Trump's unpredictability is freaking out America's businesses, especially retailers
·        Powell acknowledges growing risk of slowdown, but gives no hint about rate moves
·        Opinion: Former White House chief economist on the case for the Trump economy
·        Stelter: Why isn't the ballooning US deficit a bigger story?
·        Analysis: The Fed is helping Trump fight his trade war
·        Opinion: David Koch was known for his political influence. This is his business legacy
·        Pro-Trump operatives are waging war against the press by searching for problematic social media posts
·        Analysis: The hardest Trump story for the press to cover: His fitness for the job
·        US and France reach compromise on digital tax
·        Stocks close higher as trade optimism holds steady
·        Huawei was poised to fight Apple in the US. Now its fate is uncertain
·        How Amsterdam plans to power a city of electric cars
·        Ford CEO: We were disrupting the auto industry long before Elon Musk
·        A game changer is coming for electric car owners
·        BP wants to charge China's electric cars
·        Daimler is building electric trucks to make online shopping greener
·        FIRST CAME MEATLESS BURGERS
·        KFC will start testing Beyond Meat fried chicken
·        Impossible Burgers are coming to 1,500 cafeterias this fall
·        Subway is testing out a meatless meatball sub
·        Every Burger King in America now has meatless burgers
·        Beyond Meat is working on fake bacon and steak
Headlines from right-of-center Fox Business. 
·        Johnson & Johnson ordered to pay $572M in opioid case
·        Stocks jump on US trade progress at G-7
·        Trump most successful of any recent president — if you use his stock market scorecard
·        Trump on profiting from possible G-7 at Doral resort: The presidency will 'cost me' billions
·        France, US reach digital tax compromise
·        New IRS scam tormenting investors
·        Andrew Yang's climate proposal costs an eye-popping $4.9T
·        NFL's Luck keeps bonus money, though other stars had to pay up
·        It's National Dog Day! Here are the most expensive breeds to add to your family
·        A new Medicare scam prompts FCC warning
·        These are the 10 hardest-working US states: Report
·        Lara Spencer's Prince George ballet controversy: These ballerinos make big bucks
·        Lower gas prices to the rescue amid recession fears?
·        KFC becomes first to offer plant-based fried chicken
·        Dressbarn and Ann Taylor owner headed for bankruptcy? Lenders reportedly nervous
·        As Brexit looms, will US craft trade deal with Britain?
·        This airline's pilots are planning to strike for the first time ever in September
·        These are the best cities for middle-class families, by state: Report
·        Controversial PewDiePie Hits 100M+ YouTube subscribers — what this means for video game culture
·        The case for adding gold to your portfolio
·        The Gartmen Letter Editor Dennis Gartman on the market volatility and why he says investors should add gold to their portfolio.
·        Carlos Gutierrez on US-China trade talks: The tactics aren't working
·        Former U.S. Secretary of Commerce Carlos Gutierrez on the Trump administration's trade negotiations with China.
·        US economy is good, but tariffs may be slowing small business sales
·        Texas Congressman Roger Williams discusses President Trump's trade discussions with Chinese President Xi and the Japanese trade agreement.
·        Email from the IRS? Watch out for this new scam
·        The IRS will never send you any unsolicited email or email you about the status of your tax refund.
·        France's Macron on the digital tax: It is not against any company in particular
·        France, US reach digital tax compromise
·        French and U.S. officials have reached a compromise in the controversial French digital tax at the G-7 summit in Biarritz, France, a senior Trump administration official confirmed to FOX News.
·        A new Medicare scam prompts FCC warning
10 Market Indicator Closing Summaries – Yahoo Finance Closing Tickers on MHProNews…

Tonight's Business/Market/Political Impact Spotlight –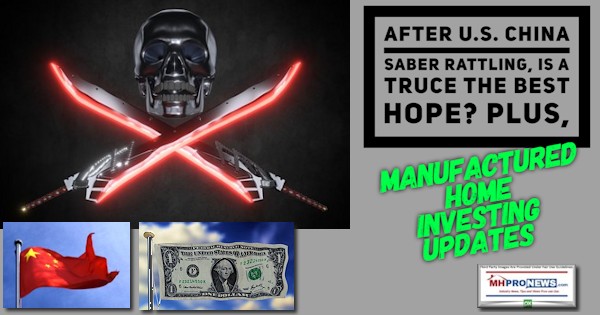 Per left of center, CNBC…
·        Economist Mohamed El-Erian says he's becoming more and more pessimistic that the U.S. and China can reach a trade deal.
·        The continued tariff escalations on both sides make it "much harder to get an agreement," says the chief economic advisor at Allianz.
·        El-Erian was not encouraged by President Trump saying Monday that China called and said it's ready to talk again.
·        Economist Mohamed El-Erian said Monday that he's becoming more and more pessimistic that the U.S. and China can reach a deal to resolve their trade and technology disputes.
·        "The Chinese made a fundamental mistake strategically at the beginning, [not] realizing they should have followed the path of Mexico and Canada in making concessions quickly," he told CNBC, referring to the United States-Mexico-Canada Agreement.
·        El-Erian, chief economic advisor at Allianz, was not encouraged by President Donald Trump's Monday comments from the G-7 summit in France that China called and said it's ready to come back to the negotiating table.
·        The continued tariff escalations on both sides make it "much harder to get an agreement," said El-Erian, former CEO of Allianz-owned Pimco. "So the best we can hope for is not even a truce, it's a cease-fire. What we saw today is somewhat of a cease-fire."
When MHProNews drafted the report linked below by related reports on Sunday, and published it with a key revision today, there was a crystal-clear message being sent more to China from the White House than to Americans. But both were the intended recipients of the message.
If U.S. businesses were 'ordered out' of China, based upon a presidential declaration of a national emergency, that would be a problem for thousands of companies, including many in manufactured housing, as that report earlier today makes clear.
A preliminary deal announced between Japan and the U.S. over the weekend also makes it plain that the Trump Administration is triangulating.
El-Erian could prove correct. We aren't predicting that either way – but will stress this.  The U.S. could not keep kicking the can down the road with Communist China.  Depending on who one listens to, in 5 to 10 years, give-or-take, China would be as big or bigger an economy than the U.S., and with a larger military.  That would be 'game over.'
For those who think longer term, it makes no sense to save a few bucks, but de facto sell out your country in a few years.
It remains to be seen if President Trump gets the kind of deal that he thinks he wants with China. If he doesn't, he has cards to play. If he doesn't, it may not be a surprise if he does in fact 'order' American businesses out of China.
The U.S. Chamber of Commerce isn't the only one unhappy about the developments. But there are millions who may be suffering short term pain, but think it was necessary for longer term gain.
For the last point this evening, for those with 'the eyes to see,' there needs to be clarity on what's been taking place in manufactured housing, and what could be occurring. This could be one of the best investments areas, but that arguably won't occur by following the heard.
For the next few minutes, imagine a hedge fund or deep pockets investor. In the following blend of the hypothetical mixed with numerous significant linked elements of evidence formed by reality, picture in your mind the following. Reflect on an outsider looking into why Warren Buffett – or other lesser known, yet successful investors – …
See the related reports, starting with the one immediately below.
Related Reports:
Big Picture – China-U.S. Trade War, White House Statement, Manufactured Home Pro Alert
"Too Fast, Too Furious" Said POTUS Trump, "I Am the Chosen One" on China, plus Manufactured Home Investing Updates
Pain Before Gain, Kevin O'Leary, Trade War "Starting to Work," plus Manufactured Home Stock Updates
Not Just Trade, Steve Bannon Says China Threat to U.S., Western Industrial Democracies, plus, MH Market Updates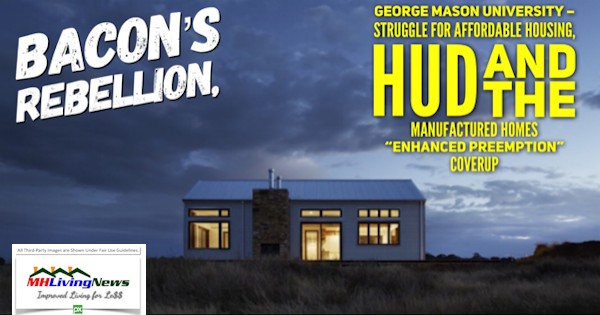 Manufactured Housing Industry Investments Connected Closing Equities Tickers
Some of these firms invest in manufactured housing, or are otherwise connected, but may do other forms of investing or business activities too.
NOTE: The chart below includes the Canadian stock, ECN, which purchased Triad Financial Services.

NOTE: Drew changed its name and trading symbol at the end of 2016 to Lippert (LCII).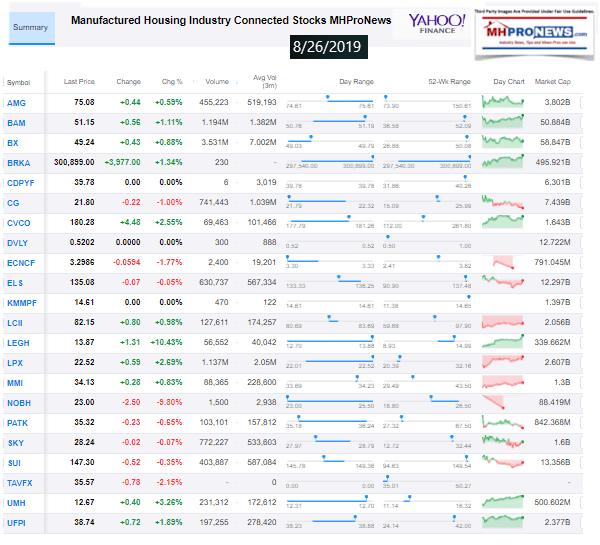 Updated for Summer 2019…
Berkshire Hathaway is the parent company to Clayton Homes, 21st Mortgage, Vanderbilt Mortgage and other factory built housing industry suppliers.
· LCI Industries, Patrick, UFPI, and LP each are suppliers to the manufactured housing industry, among others.
· AMG, CG, and TAVFX have investments in manufactured housing related businesses.
Your link to an example of industry praise for our coverage, is found here and here. For the examples of our kudos linked above…plus well over 1,000 positive, public comments, we say – "Thank You for Your Vote of Confidence."
· For expert manufactured housing business development or other professional services, click here.
· To sign up in seconds for our industry leading emailed headline news updates, click here.
· Disclosure. MHProNews holds no positions in the stocks in this report.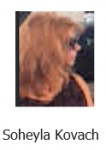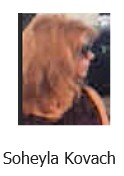 "We Provide, You Decide." © ## (News, analysis and commentary.)
(Image credits and information are as shown above, and when provided by third parties, are shared under fair use guidelines.)
Submitted by Soheyla Kovach, co-managing member of LifeStyle Factory Homes, LLC and co-founder for MHProNews.com, and MHLivingNews.com.

Connect with us on LinkedIn here and here.