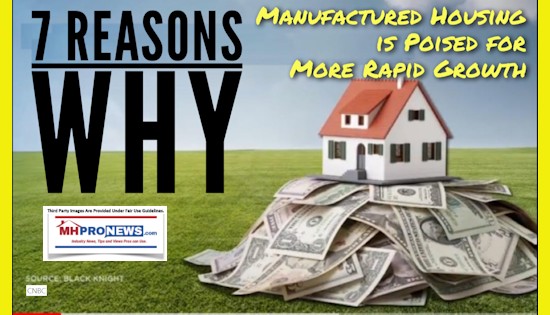 Nature abhors a vacuum. At the center of every business' or industry's success was the recognition of a need, followed by the steps required to fill that need.
The affordable housing crisis is well known and documented. What is less embraced are the causes and potential solutions, which includes manufactured homes, as well as other forms of factory-built or industrialized housing.  That's opportunity in disguise.
The Daily Business News will spotlight today 7 Reasons Why Manufactured Housing is Poised for More Rapid Growth.
In no particular order of importance, the following are the seven reasons.
The 7 can be summed up in two words, "Money" and "information."
1)   Record Equity. A decade after the housing/mortgage crash of 2008, the housing markets have recovered.  "The first three months of 2018 saw homeowners' tappable equity surged by $380 billion to $5.8 trillion, the largest recorded," states MPA, the Mortgage Professionals of America.
2)   There are many retailers and communities that know what the award-winning manufactured home retailer in the video below told MHLivingNews.com. Namely, that a large percentage of manufactured home buyers have first owned a conventional house. When some sell their house, they may pay cash or have more down payment to finance a manufactured home.  Some will borrow against a house in order to buy another home.
3)   The video above makes another important point for manufactured home professionals, investors, advocates, and the home buying public to know.  There are both entry-level and residential-style manufactured homes.  Both are necessary!  Each one – entry level, and residential style – benefits and complements the other. High-end producers or sellers are wise not to diminish their 'shade and shelter' kin, and vice versa.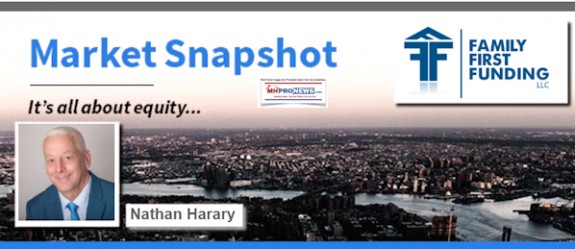 4)   Rapidly Rising Equity in Housing in the 1st quarter of 2018. Nathan Harary, Senior Loan Officer at Family First Funding tells MHProNews that "It's all about equity." As proof, he ticks off some specific examples of expert insights. By the way, when he says that 63 percent have a mortgage, that's like saying that 37 percent don't. Each kind of home owner is an opportunity in disguise for a savvy, ethical, and long-term thinking manufactured home marketers.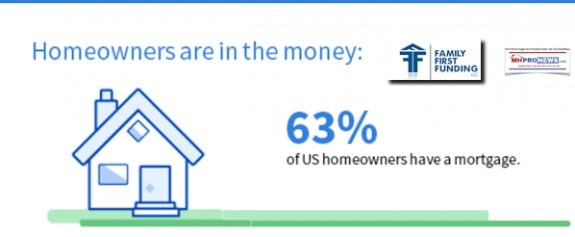 5)   2018 1st quarter year-over-year growth.  Housing values rapid rise boosted equity by $1 trillion dollars in a a year. Wow!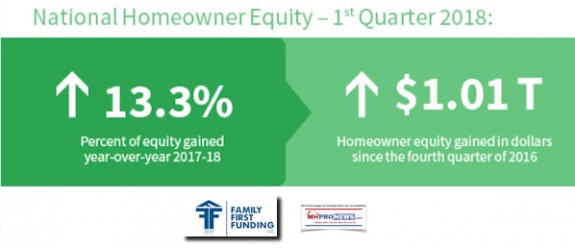 6)   CoreLogic's CEO's statement.

7)   National Housing Data. The data and the trends, properly understood, are like a road map for the need for more factory-built homes.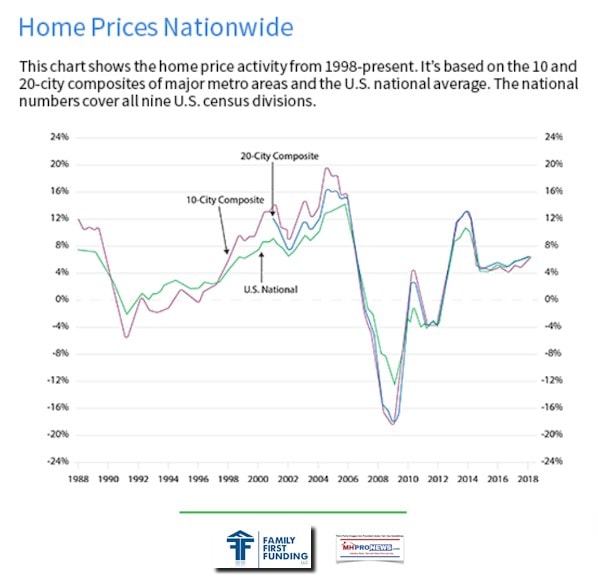 All of the above supports a factoid and quote that MHProNews has cited for months, and is shown below.  Namely, what the National Association of Realtor's Lawrence Yun said about the need for more new homes.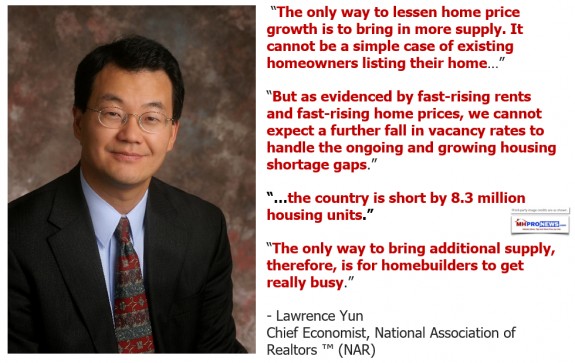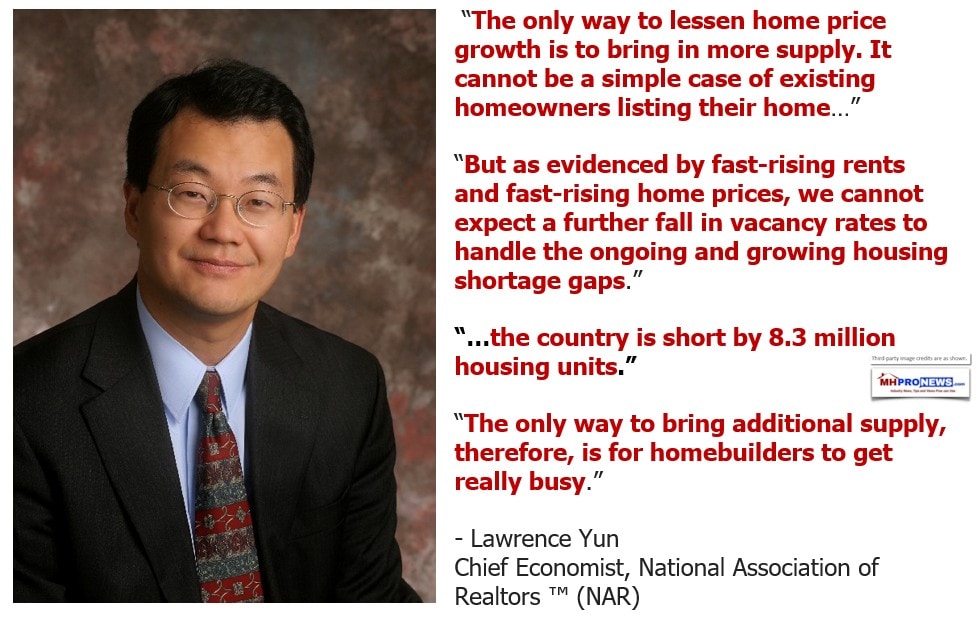 What the above comes down to, as noted previously, is money and information are the paths that must be used to fulfill the aspirations of millions.
Actionable information is motivating to a professional, and to housing seekers.
It should be noted that "poised" means "positioned." Manufactured homes are in a position – for the 7 reasons cited above, as well as others to grow more rapidly.
So the above are not a guarantee. People, teams, and organizations are known to take a winning hand, and blow it.  The question is, what will you do with the hand dealt to you in your market?
Albert Einstein and Zig Ziglar both made similar observations.  The start of a solution is to start by understanding the problem. A need is a problem.  A problem is an opportunity in disguise.
Every challenge the industry faces – internally and externally – can debatably be met with a simple, effective and profitable solution.
There is work to be done, and opportunities to be tapped. Opportunity comes dressed in overalls. Are you ready to work for the next steps?  The linked items further below can be read for greater depth of understanding. "We Provide, You Decide." © ## (News, analysis, and commentary.)
(Third-party images are and content are provided under fair use guidelines.)
Related References:
Investors, Heartbroken Home Owners, Site Building Giant DR Horton, and Manufactured Housing
http://mhmarketingsalesmanagement.com/blogs/tonykovach/profits-understanding-human-events-and-manufactured-housing/
Life Hack Success Tip-Any Pro Can Do This-Monday Morning Manufactured Housing Sales, Marketing Meeting
Style or Substance? Lesson from Most Hated in America – Monday Morning Manufactured Home Sales, Marketing Meeting
What are the FACTS about Manufactured Housing Industry Traffic vs. Real Estate? MHVillage, MHProNews, Manufactured Housing Institute Data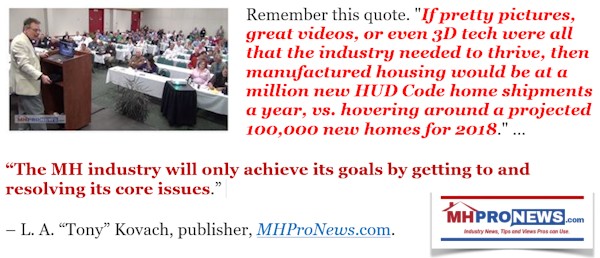 By L.A. "Tony" Kovach.
Tony is the multiple award-winning managing member of LifeStyle Factory Homes, LLC, the parent company to MHProNews, and MHLivingNews.com.
Office 863-213-4090 |Connect on LinkedIn:
http://www.linkedin.com/in/latonykovach
Click here to sign up in 5 seconds for the manufactured home industry's leading – and still growing – emailed headline news updates.