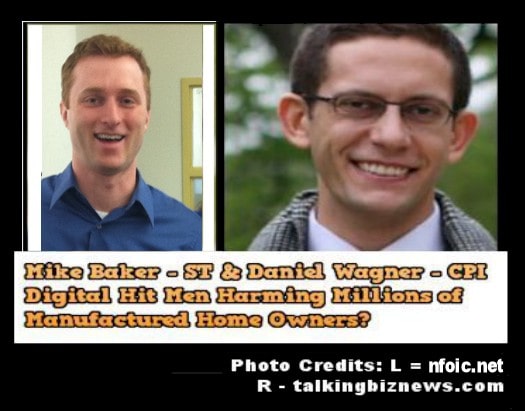 The Seattle Times/Center for Public Integrity has allegedly targeted Clayton Homes and Berkshire-Hathaway affiliated finance companies in an attempt to derail much needed reforms to Dodd-Frank which harm millions of manufactured home (MH) owners and thousands of MH businesses.
Mike Baker and Daniel Wagner – writers of the Seattle Times articles, done in conjunction with the Center for Public Integrity – used shock tactics prior to the House of Representatives vote to attempt to derail the now-passed HR 650, which enjoyed bi-partisan support.
More recently, that writing duo turn on Warren Buffett's firms again, in advance of a Thursday May 21st vote in the Senate Banking Committee that will include industry sought relief (S 682) from the Consumer Financial Protection Bureau regulations. Industry professionals say that The Preserving Access to Manufactured Housing Act, would mitigate the harm done to the value of millions of low-cost manufactured home owners by the unintended consequences of Dodd-Frank.
It might take a link by billion-plus monthly page views Drudge Report, or media mavens like Fox or CNN, to right the imbalanced coverage spawned by Baker's and Wagner's questionable journalism.
Writing in the Seattle Times, Baker says that the default rate on manufactured homes is higher than conventional housing, and uses pejorative terms about the loans such as "predatory" and "risky." But should 97 home buyers be barred home ownership via financing others won't offer, so that the 3 who fail in a year be spared their loss?
As a comparison, should millions be stopped from working because a small minority might quit or lose their jobs? Should subscribers to the Seattle Times digital or print publications be barred from buying their brand of news, because some every year will stop paying them? Should their publication be barred from selling ads because some advertisers will stop using them every year?
Yet that is kind of reasoning being used by Baker and Wagner. Their self-evident goal is an attempt to stir up enough shock value that blurs their use of faulty or circle reasoning, aimed at undermining support for much needed Dodd-Frank reforms.
Real Harm to Millions of Real Home Owners and Thousands of Businesses
The Seattle Times and the Center for Public Integrity (CPI) fail to balance their report by pointing out that the loss of lending that has taken place is harming the value of the lowest cost manufactured homes.
Some 20% of the homes that 20 million manufactured home owners live in would sell for under $20,000, the mark that 21st Mortgage Corporation set below which they could not safely make a loan and still hope to profit. With 8.8 million manufactured homes and pre-HUD Code mobile homes in the U.S., that 20% would represent about 1,760,000 manufactured/mobile homes (MH).
Since most MH owners live in their homes an average of about 10 years, millions may not yet realize they are harmed.
Comrades in Arms Against Reform?
Organizations like the Center for Enterprise Development (CFED) are ducking tough questions from MHProNews. Meanwhile, CFED's Doug Ryan willingly comments to the Seattle Times or OZY Media, why? Are his comments made to other media a desperate effort to shock enough people with headlines and stories that don't stand up well to close scrutiny? Aren't CFED and Ishbel Dickens led National Manufactured Home Owners Association (NMHOA) harming the very home owners they claim to be advocating for? Is their ideological stance more important to them than the realities on the ground caused by the polices they advocate?
Dickens sent MHProNews an emailed reply, saying she was on vacation, and thus could not answer questions. Her "vacation" ends after the Senate vote. She can email that she is on vacation, but can't email a simple reply on the impact of current CFPB regulations on the values of millions of manufactured homes? Or how publishers such as OZY Media are arguably harming the value of MH owners, by using improper and derogatory terminology?
CFPB Regulations harms all current Manufactured Home Lenders
By spotlighting Berkshire-Hathaway affiliated companies, Baker and Wagner are allegedly attempting to derail needed reforms of Dodd-Frank, that impact manufactured home owners and every lender in the manufactured housing space.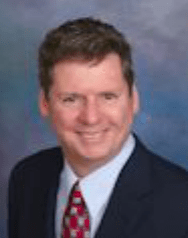 Triad Financial Corporation is a competing company to 21st Mortgage. Triad's President and CEO, Don Glisson Jr., has told MHProNews that his firm's costs have skyrocketed since CFPB regulations have gone into effect.
Glisson said, "Triad has been the leading lender in the "A" credit market for over 50 years and I have personally been with the company for over 30 years. Regulations have always been a fact of life for us, but our compliance costs have quadrupled in the past 3 years alone."
Another industry lender, formerly with US Bank, told MHProNews off-the-record that their bank's manufactured housing loan program was profitable. But the high costs of regulatory compliance, coupled with low loan volume, caused U.S. Bank to end their manufactured housing lending program. That mirrors the official statement made by the bank when they pulled out of manufactured home lending in November, 2014.
A third manufactured home lender said off-the-record that they are glad 21st Mortgage and Vanderbilt Mortgage and Finance (VMF) make the loans they do. Why? Because in the wake of the 2008 financial collapse, loans on manufactured homes originated by 21st and VMF were crucial to the survival of thousands of MH Industry companies, which included hundreds of independent operations not owned by Berkshire-Hathaway.
Doesn't the dismal failure to report in a balanced fashion – as Jan Hollingsworth did in writing on the impact of Dodd-Frank on manufactured home buyers and professionals – undermine the credibility of a journalist?
Senior management with every major industry lender MHProNews spoke in favor of reforms on Dodd-Frank, even if they don't make the same kinds of loans 21st and VMF do.
Triad's CEO elaborated on the challenges faced by their firm and other manufactured housing professionals. "Since we specialize in A credits, we have never had an issue with higher cost loans and the rules that surround higher priced loans have zero impact on us."
"However," Glisson stated, "the rule that prohibits a manufactured home retailer from advising the customer on finance options is one that we would like to see changed. Currently a buyer of a site built home can receive advice from their realtor or builder on financing options, while manufactured home buyers have no similar ability to seek a seller's help. This would be like going to a car dealer to buy a new SUV and when you ask for help securing a loan they hand you the phone book and say they can't help you so just pick one out yourself."
Glisson explained what impact this CFPB regulation has made on their operation. "This has doubled the amount of applications we are now processing to do the same amount of lending. In the past, before the CFPB regulations, a retailer could pre-qualify a buyer by accessing their credit reports and analyzing their income, just like every Realtor ® in America can do. With that information, they could at least determine what lender NOT to send the application to. We have had to add several full time equivalent team members to handle the crush of applications, as we are now bombarded with applicants who have no chance of qualifying with us."
This is a pattern of "shot-gunning" applications by retailers to all MH lenders, to avoid the appearance of steering, that other lenders have confirmed for MHProNews.
Glisson went on to say that, "Beginning in 2014, when the rules went into effect, our origination cost per loan has skyrocketed. Pre-2014 we would approve about 50% of the applications we received as they were pre-screened. Currently we approve about 30% of the applications we receive, so our efficiency went down the tubes and we are working harder and spending more to make the same amount of loans."
These are the kinds of real world problems caused by federal regulations that cause a lender such as U.S. Bank to pull out.
As Sam Landy, President and CEO of UMH Properties pointed out in a video interview linked here, it has caused them and others in the community business to stop lending to potential manufactured home owners. They now rent homes to those who before would be qualified by their finance arm to make renters into home owners. How does that regulatory caused impact help those thousands seeking ownership and equity instead of rent receipts to advance in life?
Doing the Math
Finance experts tell us that a community operator like UMH, using a related or 'captive finance' company, can afford to make loans at a lower interest rate than a traditional lender because they are only loaning on manufactured homes in their community. In the event of a default, their costs and thus their loses are lower. Additionally, a manufactured home community operator can benefit even if their loan program is only marginally profitable, because they are getting additional revenue from a sold home and filled homesite.
There is no similar benefit to the third party loans made by 21st, VMF, Triad Financial, CU Factory Built Lending or Mountainside Financial. The same holds true for regional or local lenders who must profit on the loan itself, or they won't make the loan in the first place.
Does Buffett win more than Millions of home owners would from the proposed reforms to Dodd-Frank?
While the Seattle Times' Baker and his tag team writer Wagner make it sound that Warren Buffett and Berkshire-Hathaway related companies are the big winner from financial reform, they clearly overlook the real world impact on an estimated 20% of those home owners who live in a home that is worth under $20,000.
If those homes averaged $15,000 each, 1.76 million MHs represent an aggregated value of $26,400,000,000. That sum dwarfs the benefits to Berkshire-Hathaway, or indeed, to the entire manufactured housing industry.
Since financing is the key to most big ticket sales, a loss of financing causes the same drop in value that was seen in conventional housing in the wake of the 2008 mortgage collapse.  Just as conventional housing lost value absent lending, the same holds true for manufactured homes.
As the now-retired president of the Manufactured Housing Association for Regulatory Reform (MHARR), Danny Ghorbani, has said, the factory built home industry was not the cause of the 2008 housing/mortgage bubble. So why were manufactured home owners, housing businesses and professionals penalized? Why is manufactured housing owners and buisnesses taking such a direct hit from the impact of CFPB regulations?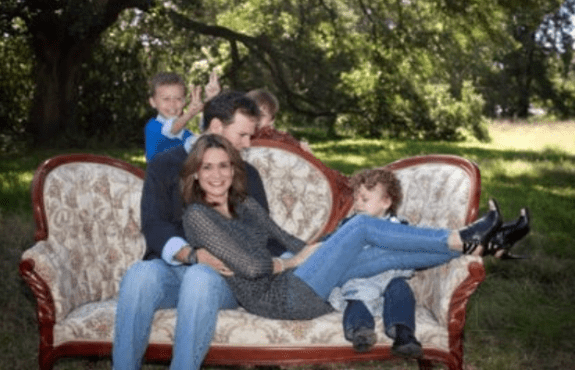 As Eric Powell told Jan Hollingsworth about the impact of Dodd-Frank and the CFPB regulations on their manufactured home purchase, "What were they thinking when they did that?"  Or as Sam Landy told MHLivingNews, the consequences to millions of manufactured home owners and thousands of business may well have been untended, but someone has got to fix this. ##
(Image credits 3 and 4, MHLivingNews; Don Glisson Jr photo and composite photo and graphic of Baker and Wagner made by MHProNews).

Article submitted by Matthew J. Silver to Daily Business News-MHProNews.