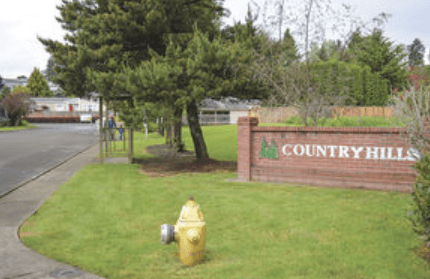 From La Center, Washington MHProNews has learned the Country Hills Estates manufactured home community (MHC) was originally zoned as a condo complex because it was outside the city and the county refused to give it the designation afforded an MHC. As a result, when homeowners tried to sell their homes following the housing market meltdown in 2008, financial institutions and title companies assumed the homeowners did not own their land, according to thereflector.
Larry Lewton is a member of the Country Hills Estates Board of Directors. "Did we own the land or not? That was the bone of contention," Lewton said. "It seemed like the word condo pushed 97 percent of the banks and lending institutions away. There was even a cash sale that didn't go through. A cash sale! Having the word 'condo' removed will help homeowners when they want to sell their property."
The La Center Planning Commission agreed to rezone the 28-homesite Country Hills as a medium density residential district, which would be accurate for people trying to buy or sell property in the community. La Center's planning consultant, Eric Eisemann, suggested adding "manufactured single-family detached manufactured home subdivision" as a more specific legal title to the community.
Lewton, noting the city's help in solving a problem while meeting city code, said, "The city has been really good to work with on this. We need to send them a thank you letter." ##
(Photo credit: thereflector/Kelly Moyer)

Article submitted by Matthew J. Silver to Daily Business News-MHProNews.