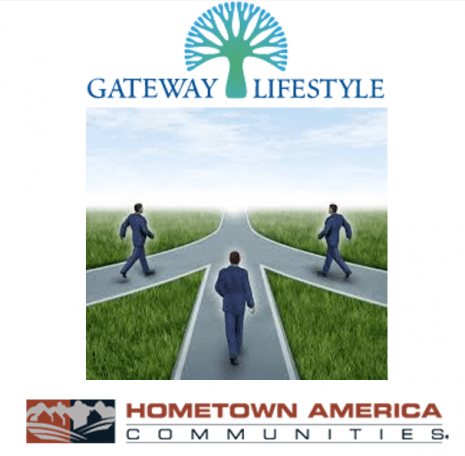 Gateway Lifestyle, an Australian-based holder of factory-built retirement home communities, is exploring partnering with U.S.-based Hometown America in a venture that could reshape Australia's emerging manufactured housing market.  The two firms may join forces for the pursuit of National Lifestyle Villages (NLV), Western Australia's largest operator of 'mobile home parks.'
As reported by The Australian, sources speculate the deal would entail Gateway acquiring NLV's land holdings and project pipeline, while Hometown would obtain the company's passive investment income stream – currently held by Blackstone, a U.S. private equity giant.
Blackstone has entertained a possible sell of their portfolio stake for a rumored $225 million, although official comment from their spokesperson described their status as not "actively seeking."
The report underscores the reality of the increasingly international nature of the manufactured housing industry.  The big, recent Singapore-based GIC investment in Yes! Communities, or the Trump interests in Revolution modulars are other examples.
In comparison to the more mature MH industry in the U.S., Australia's market is considered to be in its infancy stage.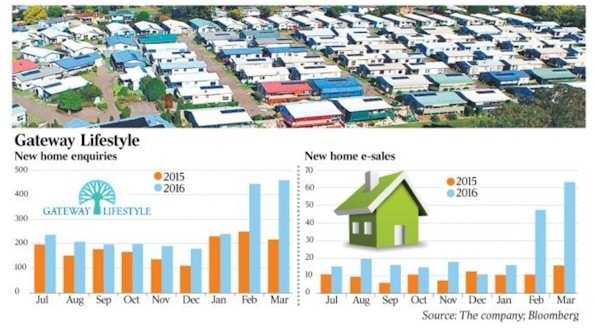 Hometown, which dedicated MHProNews domestic readers know is a larger MH Community operator, is said to be working to get Blackstone's stake in NLV.  The Australian's sources stated that "Gateway has considered acquiring NLV's land bank and sizeable development pipeline, as part of a partnership with Hometown that would see the US company snapping up Blackstone's passive investment in the portfolio's income stream."
U.S. powerhouse, Equity LifeStyle Properties (ELS), was also mentioned in their report – ELS is among the stocks tracked in the Daily Business News market report.
John Wood, founder and minority owner of NLV — says the land and development pipeline are 90 percent controlled by Navis Capital, a Malaysian-based private equity firm.  Wood likewise said he "has no plans to sell."
MHProNews  has tracked the emerging Australian MH market, including the two stories linked below.
(Image/logo credits at top are the property of each respective operation.)

Article submitted by Frank Griffin for Daily Business News – MHProNews.