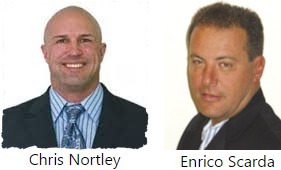 MHProNews has learned that Chris Nortley, Managing Partner of MHRE Inc. that the Matrix portfolio that consisted of 7,253 sites closed on August 4, 2016.
Christopher Nortley, Managing Partner of MHRE explained, "Matrix had a ton of interest in their portfolio, but based on the size, core location, and their home portfolio, it really came down to a hand full of operators that had the capability to acquire a portfolio of this size, but more importantly, an operator that understands the value add component of the home portfolio."
Enrico Scarda, Chief Executive Officer of The Matrix Group commented, "Matrix acquired and successfully stabilized its portfolio which was positioned for a new operator to take the portfolio to the next level. MHRE and the entire team at The Matrix Group worked hand-in-hand with the purchaser to close the transaction. Matrix will continue to grow its portfolio of properties both on a residential and commercial platform."
Additional details about the porfolio, a photo of a stunning clubhouse and more can be found at this link here. ##
(Photo credits, LinkedIn, NYRJE)

Article submitted by Matthew Silver, Daily Business News, MHProNews.