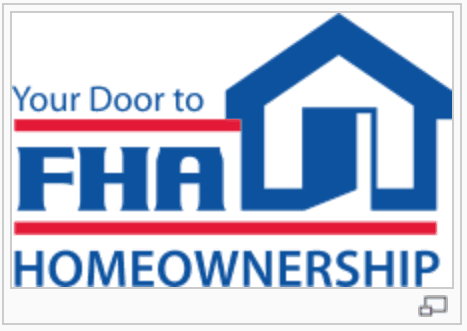 Strong home sales are boosting originations of Federal Housing Administration (FHA) loans, opening the door for many first-time homebuyers.
According to the National Mortgage News, the strong loan volume could also portend the federal mortgage insurance agency is in line to receive a positive report this fall.
"It certainly looks positive for the 2016 actuarial review of the FHA mortgage insurance fund," said Brian Chappelle, a co-founder of the consulting firm Potomac Partners.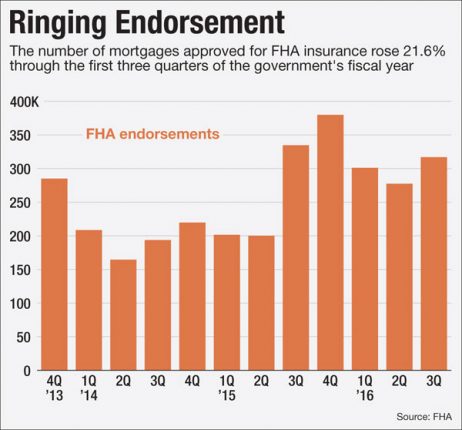 Independent auditors are expected to release the next actuarial report in November.
The latest production report from the FHA shows that lenders originated 622,757 purchase mortgages during the first three quarters of fiscal 2016, compared to 486,139 purchase loans during the same period in fiscal year 2015.
The FHA endorsed 895,713 single-family loans during the first three quarters of fiscal year 2016, up 21.6% from the same period last year ending June 30, 2015. And most of the mortgages are home purchase loans.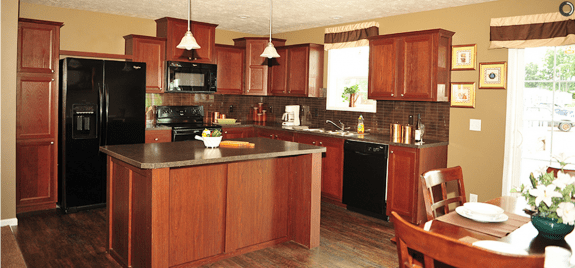 Roughly 82% of FHA purchase mortgages in both time periods went to first-time buyers.
Another Manufactured Home Loan Option
As many  Daily Business News readers are already aware that VA, FHA Title II and USDA (Rural Housing) loans can all be used for manufactured home loans, so long as the deal involves real estate. A report covering consumer home loan financing options for manufactured homes is linked here.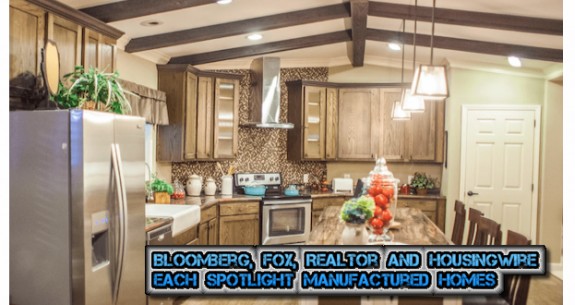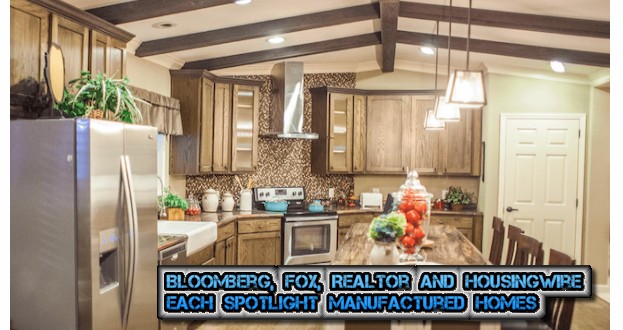 FHA also offers the Title I loan program, which may be used with 'home only' loans on single and multi-sectional homes on leased land and manufactured home communities.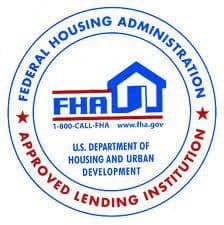 The June FHA Performance Report also showed a significant drop in serious delinquencies over the past four quarters. Loans 90 days or more past due fell to 5.02% as of June 30, down from 6.12% a year ago.
Also of note in the report from the National Mortgage News, results from last November's actuarial report showed the FHA's ratio of reserves to guaranteed loans exceeded its minimum 2% threshold for the first time since 2008, but the FHA fund reached its minimum capital ratio with the help of the agency's reverse mortgage program, which is an unreliable source of support and negatively impacted the FHA fund in FY 2014.
FHA lenders are hoping the new actuarial report will top last year's 2.07% ratio, which might prompt Department of Housing and Urban Development officials to approve a reduction in FHA mortgage insurance premiums. In January 2015, FHA reduced its 135-basis-point annual premium to 85 basis points.
"The negative is the runoff volume," Chappelle said, which results from FHA borrowers refinancing into conventional loans.

In the month of June, 111,000 FHA borrowers prepaid their loans. 25,600 refinanced back into an FHA-insured mortgage.
"But it appears the increase in volume will make up for runoff, which is encouraging," said Chappelle, who is also a former FHA official.
"The wild card for any audit is the auditor's projections for interest rates, home price appreciation and other economic factors over the next 30 years. FHA has no control over that. But in terms of current trends, it does look very positive from FHA's standpoint," Chappelle said. ##
(Image credits are as shown above.)

Submitted by RC Williams to the Daily Business News for MHProNews.