"As the moms and pops that built our mobile home parks age out, predatory, out-of-town corporate investors have been taking over." – Measure V proponents
"Once rent control is adopted, politicians will – by the tenants' votes – be giving the landlord's property to the tenants. It happens all the time." – Sam Landy, CEO UMH Properties
These are just two of the many published perspectives over controversial Measure V – a Humboldt County, California ballot measure that proposes significant changes to the relationship between manufactured home community owners and their residents.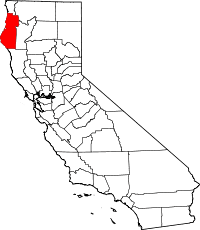 As Daily Business News' Joe Dyton covered recently, Measure V proposes that:
Manufactured home community owners would be permitted to raise site rents once annually, and the increase would be tied to inflation via the Consumer Price Index;
When a home is sold or transferred, new resident site fees could only increase five percent higher than what the previous residents paid;
A community owner could raise rents to pay for improvements, but would first require written approval from more than 50 percent (a simple majority) of the homeowners/residents.
This has spurred a furious debate, including letters to the editor and opinion columns from both sides of the issue.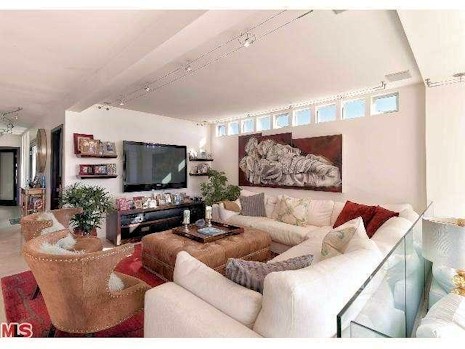 Court Ruling, Views Dueling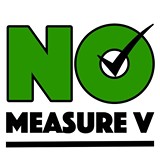 "In May, a federal jury unanimously found that the city of Carson and its rent control board violated the constitutional rights of the owner of Colony Cove — a mobile home park in Southern California," said Doug Johnson, who is a member of Citizens Against Rent Control — NO on Measure V, in his letter to the Times-Standard.
"The jury concluded that the board's rejection of lawfully filed rent increase applications in 2007 and 2008 constituted a regulatory taking without just compensation," Johnson wrote.  "Such government actions are barred by the Fifth Amendment to the U.S. Constitution."
Johnson's comments are, in part, a response to those of Hilary Mosher. Mosher is chair of the Humboldt Mobile Home Coalition, who was quoted in an Op-Ed in the Mad River Union, seeking to make her case for Measure V.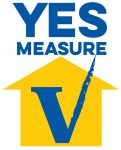 "Park owners are being merciless, and in some cases, outside the law in their rush to gouge park residents in raising fees and lot rents prior to the Nov. 8 election," Mosher alleged.
"This provides us with a perfect example of why Measure V is necessary – park owners are not required to be fair with their increases and we park residents are captive and have no say about whatever they want to do to us," Mosher continued. "One park owner in McKinleyville, who failed to give tenants adequate notice, has even gone so far as to tell them in a letter that if Measure V does not pass, he may not raise the rent! We view this as voter manipulation and intimidation."
Johnson sees the Measure V issue as a danger to taxpayers that they may not be aware of, referring to the Colony Cove case in Carson, CA.
"The jury went on to award the park owner more than $3.3 million in damages. In addition to this already staggering judgment — which the taxpayers of Carson will have to pay — the court ordered that the city pay an additional $4,128,662 in prejudgment interest and attorneys' fees. Taxpayers are now on the hook for a whopping $7,464,718 — from just one bad Rent Control Board decision," Johnson said.
One McKinleyville resident disagrees with Johnson's take.
"In his letter, Doug Johnson made a lot of untrue statements. He gave his address as McKinleyville — he does not live in Humboldt County," claims Roxann Souter of McKinleyville in her Times-Standard letter-to-the-editor.

"Administration of Measure V is paid for through fees to mobile home owners. If park owners decide to go to court they potentially are costing taxpayers money— not Measure V. He [Johnson] said Carson taxpayers will have to pay millions— not necessarily true," Souter continued.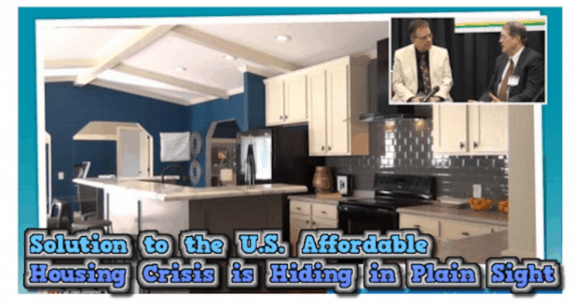 "That case is being appealed and research shows that these park owner cases most often lose in the higher court, with park owners liable for fees. Johnson claims that Measure V will impact public services — he has no crystal ball to know that," Souter said.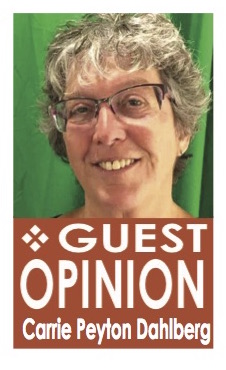 In her opinion piece to the Mad River Union, semi-retired journalist, landlord and volunteer for "Yes on Measure V," Carrie Peyton Dahlberg shared a similar perspective.
"For mobile home residents, the 'free market' is a myth. People who own mobile homes can't pick up and leave if the park owner decides to create new fees or impose repeated rent increases. They are trapped. The only way out is to sell their home, the one asset many of them own," said Peyton Dahlberg.
"That is why, even though I'm a landlord, I collected hundreds of signatures this spring to help put Measure V on Humboldt County's ballot. Many landlords I talked with signed the petitions," Peyton Dahlberg wrote.
"They know the difference between a tenant who is free to leave and one who is a captive renter, in a captive market. When they learned the details of Measure V, they realized it was fair to the park owners, as well as to the mobile homes owners."
A Landlord…?
The Daily Business News reached out to Peyton Dahlberg with questions related to her experience as a landlord, including whether or not she owned a manufactured home community or had friends or releatives who lived in manufactured home communities.
"I will be glad to answer those questions in 2017," she replied.
Dahlberg would not respond to a follow up.

"Park owners in Humboldt County have been addressing the issue of alleged "excessive" rent for well over a year," attorney C. William Dahlin told MHProNews.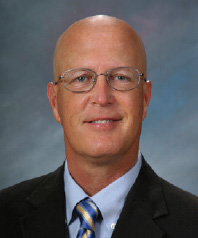 "However, the reality is that rents in Humboldt County are not excessive. Indeed, rents in Humboldt County mobilehome parks are exceptionally low. Do the research," Dahlin said.
"Most Park owners offer long-term leases that address and stabilize any legitimate concern about rent increases," Dahlin explained. "A rent increase that reflects an increase in property taxes simply reflects the costs of doing business. Not one penny of such increases go to the park owner. Rather, such funds go the county for roads as well as police and fire services."
Sheila Dey, Executive Director of the Western Manufactured Housing Communities Association told MHProNews that Doug Johnson's statement reflected their association's view. In addition, Dey also wrote this article on the harmful impact of Rent Control on affordable housing in California.
A Larger Problem…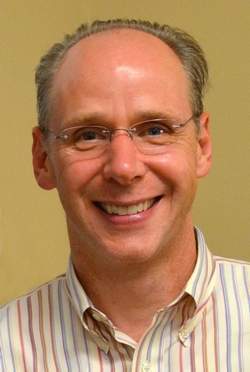 "I think rent control is a symptom of a larger problem.  To my eye, these stories are always about both sides doubling down politically and legally," Paul Bradley, president of Resident Owned Communities (ROCUSA) told MHProNews.
"I would like to think there are alternatives that don't rely on third-party boards and local ordinances.  I approach things with a win/win mindset, and from what I've seen; courts and boards seem to satisfy neither party in most cases.  A fundamentally different value proposition and mindset is required to stem the tide of rent control," said Bradley.
UMH Properties' president and Sam Landy sees it similarly.

"The fact is, if we [as community owners] raise our rents too high, we will have no sales and no occupancy," said Landy. "No reasonable landlord would do such a thing. Our rents have to make economic sense or we have no business. Therefore, in the long term, there is never a need for rent control."
The Daily Business News will monitor this controversial ballot measure. ##
(Editor's Note: for a similar, related story featured in a Fox News video, please click here.  Update – WMA's video and talking points, are linked here.)
(Image credits are as shown above.)

Submitted by RC Williams to the Daily Business News for MHProNews.