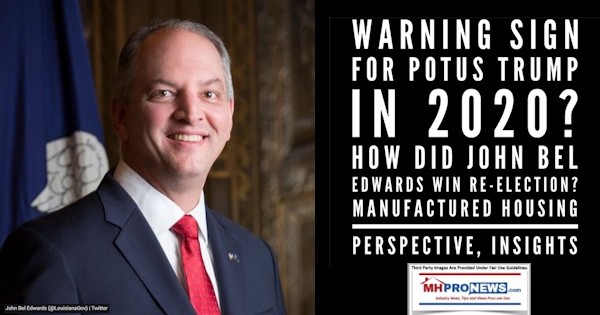 Let's be clear and simple. The closely contested race offers numerous Democrats, Republicans, and President Donald J. Trump's respective campaigns interesting insights. As the conclusion of this report will reflect, it has potential meaning and opportunities for manufactured housing professionals.
First the background and facts from various cited sources, then followed by the MHProNews analysis.
Democrats and their supporters get to claim a win, despite campaign trips by President Trump to hold rallies in the "Pelican State" of Louisiana.
Republicans and the president can console themselves with the fact that Governor Edwards was a conservative Democrat. Edwards can't easily be placed in the same category as Democratic presidential hopefuls Senators Bernie Sanders, Elizabeth Warren. Edwards is arguably more conservative – and more lucid – than the former Vice President Joe Biden.
The proof for that comes from a variety of public information sources, including Edwards' campaign website, Ballotpedia, and Wikipedia. Unlike many in his party, Edwards is a pro-life Catholic. He advanced healthcare to more voters, which was part of his campaign pitch. The state's finances were balanced. As a hunter and respected veteran, it isn't easy to place Edwards in the box with the leftist wing of his party that might favor taking away Second Amendment protected rights.
With that brief background, let's look at some details – direct quotes from the sources shown – that support that synopsis above, which will be followed by our analysis.

From Governor John Bel Edwards Campaign Website
He is a 1988 Dean's List graduate of the United States Military Academy at West Point. While at West Point, he was chosen by his classmates as the Vice Chairman of the Honor Committee In Charge of Investigations. He served on active duty for 8 years, earning Airborne, Ranger and Jumpmaster status, culminating with command of a rifle company in the 82nd Airborne Division at Fort Bragg, North Carolina. Following his service to the nation in uniform, he went on to graduate Order of the Coif from Louisiana State University's Paul M. Hebert Law Center.
In his first term as governor, John Bel inherited the largest budget deficit in the state's history. After years of hard work, he and a bipartisan group of legislators worked together to stabilize Louisiana's budget for the first time in a decade. In addition, his tenure as governor has been marked by securing the largest economic development project in the state's history, providing health care to the working poor, and working to make Louisiana's economy the largest its ever been.
With a father who was the elected Sheriff of Tangipahoa Parish – the Edwards family has four generations of Tangipahoa Parish Sheriffs in their family lineage with John Bel's brother Daniel currently serving as Sheriff – John Bel learned the importance of public service at an early age.
Voters in the final stretch of the election need to be reminded again that Eddie Rispone is a shady businessman who is out for himself, not for Louisiana.
Rispone got caught trying to hire foreign workers when Louisiana's unemployment was one of the highest in American. Rispone's business benefitted from more than $500m in corporate tax breaks intended to create Louisiana jobs, but they only resulted in 19 new hires.
Eddie Rispone is only looking out for one person – himself. And he's got no business being our Governor.
Last updated 11/5/19."
Also from the Edwards campaign site.

FORMER REPUBLICAN U.S. SENATE CANDIDATE ROB MANESS: "RISPONE REPRESENTS TO ME EVERYTHING THAT IS WRONG WITH POLITICS IN OUR STATE."
Maness resigned his elected position as a member of the St. Tammany Republican Parish Executive Committee and left the Republican Party because he couldn't support Rispone
According to his letter, Maness' refusal to support Rispone stems from the fact that "Rispone is closely aligned with businessman Mr. Lane Grigsby, so much so that he calls him a mentor and the closest of friends"
Maness writes Grigsby and Rispone are "responsible" for the "failing education system" and says "Grigsby openly bragged in the media today about trying to illegally influence an election in Baton Rouge with his power and money." [Read more about Mr. Grigsby's offer to give favors to Rep. Franklin Foil in exchange for dropping out of a State Senate race HERE.]
Maness says in his letter that "this is not an easy decision" but "it is my duty to oppose illegal activities and corruption."
"It doesn't matter what party you're a member of, Eddie Rispone's political 'mentor' Lane Grigsby's illegal attempts to bribe and bully elected officials have no place in our government. Men like Lane Grigsby and Eddie Rispone, who attempt to buy politicians and elected offices whole cloth, are not fit to run the state of Louisiana. Eddie Rispone thinks he can use his money to make government work for special interests like him at the expense of working people. But Louisianans know that Phony Rispone has no business being governor. Voters want to keep moving forward toward a brighter future under Governor Edwards," said Eric Holl, spokesman for John Bel for Louisiana.'"
##
From the OnTheIssues Website About Gov. John Bel Edwards

We need to do a better job with our background checks
While Mr. Edwards is a supporter of the Second Amendment and a lifelong hunter (he makes a point of telling me that all the guns he owns are for hunting), he believes "that there ought to be sensible, reasonable restrictions in some areas. For example, I know that we need to do a better job with our background checks. The overwhelming majority of gun owners are responsible, law-abiding people. And so that makes it a difficult dilemma. I've come down as a strong supporter of the Second Amendment. But I'm not somebody who just believes that there shouldn't be any regulation. That's not where I am on that issue."
Source: America Magazine on 2019 Louisiana gubernatorial race , Dec 14, 2018
I support gun rights, unlike national Democrats
Vitter went out of his way to tie state Rep. John Bel Edwards, the only major Democrat in the race, to President Barack Obama. Edwards responded that he differs from national Democrats on major issues, including his opposition to abortion and his support for gun rights. Edwards also confirmed to Vitter that he voted for Obama for president and then added, "but I have never voted for David Vitter." The small studio audience laughed.
Source: Baton Rouge Advocate on 2015 Louisiana Gubernatorial debate, Oct 1, 2015
##
From the Ballotpedia Website

Incumbent Gov. John Bel Edwards (D) defeated businessman Eddie Rispone (R) in the general election for governor of Louisiana on November 16, 2019.
Edwards is the only Democratic governor in the Deep South, and he is the only Democrat holding statewide office in Louisiana.[1] He defeated U.S. Sen. David Vitter (R) in 2015 and succeeded Bobby Jindal (R) in the governor's office, breaking a Republican trifecta in the state.
Edwards said that Louisiana went from having a budget deficit to a budget surplus during his tenure. He emphasized increasing funding for K-12 schools, raising teacher pay, and expanding Medicaid in the state as other accomplishments of his administration. He said Rispone would make cuts to healthcare and education if elected governor and criticized Rispone's business record.[2]
Rispone described himself as a conservative outsider and job creator, pointing to his background as a businessman. He highlighted his support for President Donald Trump (R), who dually endorsed him and Ralph Abraham (R) in the primary election. Rispone characterized Edwards as a "liberal, trial lawyer, tax-and-spend career politician" and criticized Edwards' record on the economy, public safety, immigration, and healthcare.[3]
Democratic Governors Association (DGA) spokesperson Jared Leopold said, "Gov. Edwards is in a strong position for re-election and is one of the most popular governors in America for a reason: He's working across party lines to get things done for Louisianans."[4][5] Republican Governors Association (RGA) spokesperson Jon Thompson said the race would be competitive due to "the state's solid red hue combined with President Trump's 20-point victory in 2016."[4][6]
John Bel Edwards was the first incumbent Louisiana governor to run in a general election since the state adopted an all-party primary system in 1975.[7] Under that system, a candidate can win an election by receiving more than 50 percent of the vote in the primary; otherwise, the top two finishers advance to a general election. Of the 11 gubernatorial elections from 1975 to 2015, five were open and six featured incumbents seeking re-election. One incumbent advanced to a general election—Edwin Edwards (no known relation to John Bel) in 1987—but he conceded to his opponent before the election. Of the other five incumbents who ran for re-election, two lost in primaries and three won outright in primaries.[8][9][10]
Click here for coverage of the October 12, 2019 primary election.
The gubernatorial election coincided with elections for the state Senate and state House, meaning that all three trifecta components were on the ballot. Republicans maintained their majorities in the state House and Senate. They won a veto-proof supermajority in the Senate but fell two seats short of the threshold in the House. Edwards' win meant the state would remain under divided government. A win from Rispone would have made Louisiana a Republican trifecta."
##
From Wikipedia:

"Edwards is a Roman Catholic and a parishioner of the St. Helena Roman Catholic Church in Amite.
Sibling: Frank Millard Edwards, Daniel H. Edwards
Born: September 16, 1966, Amite City
Spouse: Donna Hutto Edwards
Wikipedia › wiki › John_Bel_Edwa…
##
MHProNews Takeaways for Candidates from Both Major Parties, Industry Insights
Perhaps among the biggest concern for the 45th president and his supporters is this. Early estimates of voting among blacks went widely for Edwards – with only an estimated 7 percent supporting Rispone. Despite the significant improvements the job and economic circumstances of African American, Hispanic, Asian or other minorities, women, and white males, early data seems to indicate that it didn't resonate sufficiently to give President Trump a victory in this contest where a conservative Democrat Governor John Bel Edwards was running. Democratic partisans, using their own terminology, have said similarly.
Some nuances may be lost by those who are pro-Democratic and/or anti-Trump. For example, the left-side of the mainstream media is dependably hammering away at the impeachment narrative flowing from Washington, D.C. But if impeachment ends up as yet another version of the debunked Trump-Russian collusion story, it could be a stratagem that backfires on Democrats. Inspector General (IG) reports on that could be published by Christmas. A Department of Justice (DOJ) criminal probe could also tilt the narrative in time to make a difference for the 2020 campaign.
Rephrased, each major party has the cards that they are playing, and they are pushing their narratives in a manner that they hope will give them victories in tight contests like the one just concluded in Louisiana.
So, the 'Trump resistance' can spin an undeniable win. Low information voters may not notice that Edwards is more conservative than much of his party's national leadership. But it is those granular details that's arguably gave the incumbent Edwards a reelection victory why he won in a deeply southern state.
The president's coat tails helped the Republican gubernatorial hopeful Rispone, but not enough to win. The race is perhaps a reminder of how Doug Jones won in Alabama. The GOP candidate had vulnerabilities which his opponent targeted.
Each major party has lessons to learn from this. It might chill some Republicans who ignore the details just covered, and Democrats have and will tout it as a defeat for President Trump. The facts above reveal a more nuanced scenario.
Bellwether?
A bellwether for what lies ahead? Hardly. 2020 is a jump ball. Each political machine is working to get its narrative out in a manner that voters will digest and act upon.
That is where manufactured housing has an opportunity. In an era when campaigns micro-target, one can make the case that manufactured home connected residents and professionals – could make the difference in tight races across the land.
The industry's suggested ask?  Simple. Enforce good existing laws. Act to end the purported corruption of laws that if fully implemented could bring millions of Americans affordable home ownership, and could create new opportunities for white-hat professionals. Act to expose the legally problematic behavior of a few 'big boy' brands that are consolidating the industry to the detriment of residents, perspective homeowners, and thousands of independent businesses.
That's your first look on this 'Monday, Monday' at "News through the lens of manufactured homes and factory built housing," ©  your runaway biggest and most-read industry news source, where "We Provide, You Decide." ©  (News, fact-checks, analysis, and commentary.)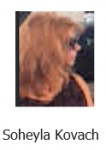 Submitted by Soheyla Kovach for MHProNews.com.
Soheyla is a managing member of LifeStyle Factory Homes, LLC, the parent company to MHProNews, and MHLivingNews.com. Connect with us on LinkedIn here and here.
Related Reports:
Click the image/text box below to access relevant, related information.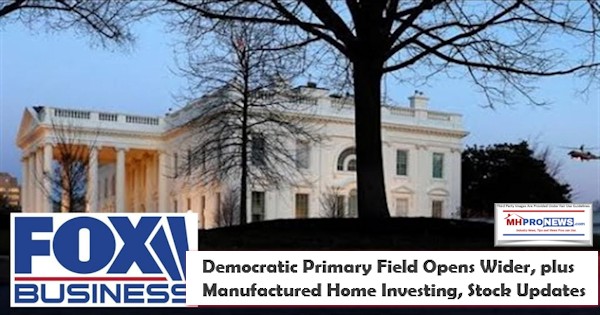 Economic Club NY – POTUS Trump – Foundation of Liberty, Prosperity? "Rule of Law" – plus Manufactured Home Investing, Equities Updates
Black Voices for Trump Rally Launches Renewed 2020 Game-Plan, plus Manufactured Home Investing, Stock Updates
Realtor's Video Praise of Manufactured Homes, Washington Update, Plus Sunday Morning MH Industry Headlines in Review, Week of 11.10 to 11.17.2019