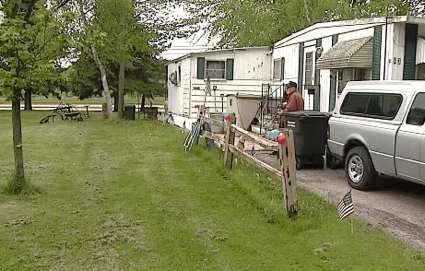 As we head into a holiday where we honor those who've made sacrifices, the spirit is alive and well in Oshkosh, Wisconsin.
According to FOX 11, Martin Auer, who is an Army and Marine Corps reserve veteran, and also a 30-year resident at the Lakeview Mobile Home community, needed some help.
His home was in need of some TLC. "I needed a new shed, plus I needed new skirting," said Auer.
The company that owns the Lakeview Community, RV Horizons, selected Auer to receive a renovation, and community residents got together to volunteer their time and deliver on that promise.
"It's back-breaking, but it's worth it," said resident and volunteer Edith Simpson.
"It's going to be really nice, and when we get it done, it should look like a really nice place," said community manager Donna Hodges.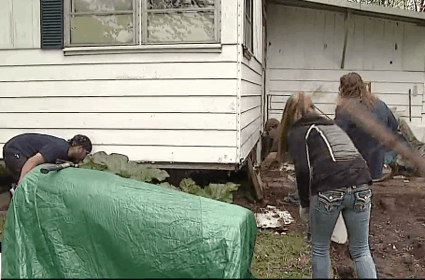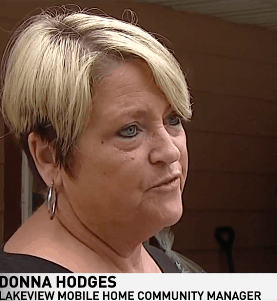 As the renovations got under way, Auer, in true military fashion, was grateful.
"I'm very appreciative, and relieved. I didn't have to try to get it done myself," said Auer. "There's a lot of good people out there."
The feeling from the volunteers is reciprocal.
"Freedom is not free, and it takes a lot of sacrifice from people like Mr. Auer," said Hodges.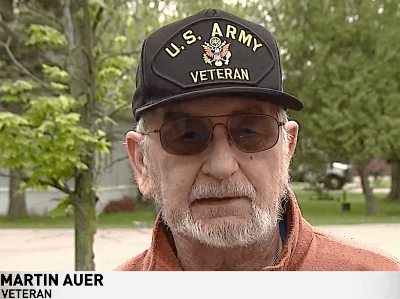 "I know what it's like to struggle. It's nice to be able to help somebody in the community that really needs the help," Simpson added.
As the house skirting, hammering and building took place, Simpson and Auer reflected on the deeper meaning of taking action for good.
"This is good, people's attitudes have really changed about the military," said Auer, while discussing that the treatment of veterans has not always been as good as it is now.
"We're all together, chipping in and helping, and doing what we can," said Simpson.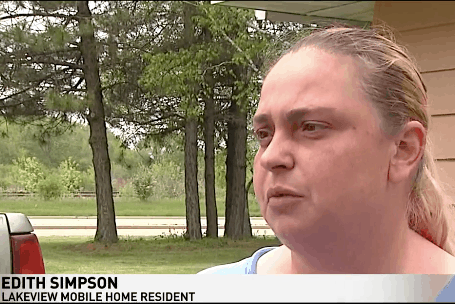 "Our vets deserve to be helped out with every little thing that they need, and this is a big thing, more people should get out there to help our vets."
RV Horizons says it would like to continue doing projects like this for residents in need in the future.
For more on manufactured housing doing well by doing good, including assisting victims of Superstorm Sandy, click here. ##
(Image credits are as shown above, and when provided by third parties, are shared under fair use guidelines.)
Submitted by RC Williams to the Daily Business News for MHProNews.
(Copyright Notice: This and all content on MHProNews and MHLivingNews always have been and are Copyrighted, © 2017 by MHProNews.com a dba of LifeStyle Factory Homes, LLC – All Rights Reserved. No duplication is permitted without specific written permission. Headlines with link-backs are of course ok. A short-quoted clip, with proper attribution and link back to the specific article are also ok – but you must send a notice to iReportMHNewsTips@mhmsm.com of the exact page you've placed/posted such a use, once posted.)