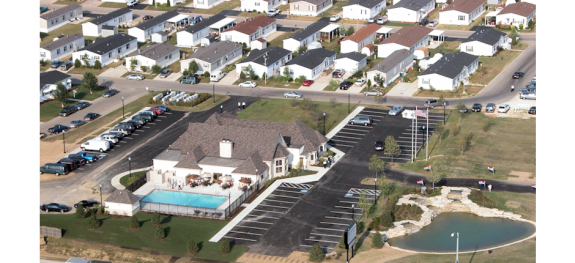 A recent post from Eric Enloe, Managing Director of JLL Valuation and Advisory Services has revved up debated topics in the industry – home rentals versus sales – as well as a look at various best practices regarding accounting and corporate structure methods.
"Most participants in the manufactured housing industry know that the best way to add value over time to a land lease community is to drive maximum rental growth rates while holding expenses to a lower growth rate," writes Enloe.
"But, did you know you can often add value to a community without investing any time or capital?"
Enloe then provides three "tricks" to maximize community value, as viewed through what he calls the eyes of a lender:
Ensure that your leases allow for a pass-through of increases in real estate taxes and other government assessments.
Enloe writes that this lease clause will ensure that, as your property rises in value, a hypothetical increase in real estate taxes doesn't impair the underwritten value of your property.
If you have community-owned homes, make sure you charge yourself the same rent as your third-party pad tenants.
"If you charge yourself—or a related entity— below-market pad rent, you could be reducing the value of your property from a lender's perspective because they are often limited to underwriting rents supported by the rent roll," Enloe said.
"Alternatively," says Enloe "the lender is not likely to allow you to count community-owned pad rents in excess of unrelated third-party pad rents, but be sure not to short change your community by failing to ensure that community-owned pad sites depict rental rates at least in line with other tenants."
If you have community-owned homes, some of your payroll, as well repairs and maintenance expenses, is likely associated with maintaining these homes rather than the actual land lease community.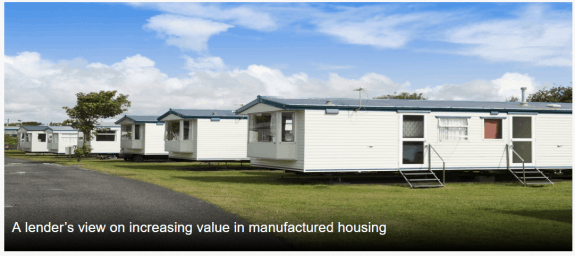 Enloe writes that, "if you can track these labor and materials expenses separately, or at least make a reasonable estimate of them at the end of each month, many lenders will allow you to deduct these expenses from your property's operating expenses, thereby increasing the underwritten value of the community."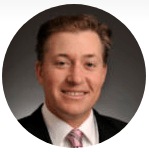 He continues, "if the lenders can't give you credit for your personal property (chattel), you shouldn't be penalized by counting the expenses for maintaining such chattel as a community operating expense, reducing the underwritten value of your property."
"Following these three simple suggestions," writes Enloe, "will maximize most lenders' underwritten value of your community, ensuring the best possible financing terms for yourself or a potential buyer."
Gathering Industry Feedback
As the manufactured housing industry's trade publication of record, MHProNews asked for industry feedback from professionals in the community sector on Enloe's article.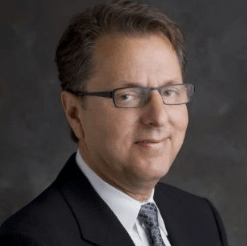 "I agree with all three points made. I think the most important one has to do with segregating all expense attributable to the home operation separate," says Richard Nodel of Nodel Parks.
"As we know lenders do not like to count the 'home rental income.' To help offset that, we need to clearly show all the expenses that could be cut if the rental homes were not there.  Again, nothing controversial there, just good common sense."
"I am in favor of more attention being paid to the ever-growing segment of our business, which is rental housing," said Nodel.
Sun, ELS and UMH are among those community operators that turned to rentals as a faster way to fill vacant home site.
Bucking the Rental Trend with Home Sales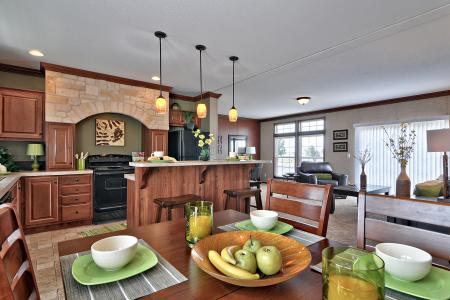 Scott Roberts of Roberts Resorts, is one community professional who is "bucking the trend" in the tide of rentals in communities.
Roberts says that his operation is focused on selling homes, rather than renting them.
Other industry professionals point out that renting homes routinely results in a drop in new manufactured home sales.
While some renters may, over time, decide to buy the home they lease/rent, the total conversions reported to MHProNews typically hover in the low single digit a year range when it comes to the percentage of buyers that become renters.
Other Views
"I disagree with the first bullet – rising real estate taxes would be a reflection of rising site rents or occupancy – both of which should cover increases in RET. I assume owners are already charging what the market will bear for site rent," said one industry professional, off the record.
Other comments included this from a Midwestern operator.
"If the owner is at that max, and the RET finally catches up, does it really make sense to go to residents and say, "I just increased your rent for 2018 by $15.  That was before I knew I'd pay an additional l $5 per pad for increased RET.  So I'm passing that on too? Isn't the increase in RET reflective of the ongoing increase in site rent?"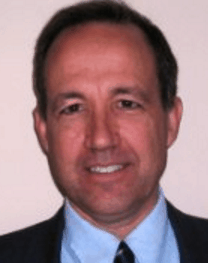 Brian Gallagher, Chief Operating and Financial Officer Santefort Real Estate Group, LLC, shared his take regarding point number three in the Enloe article.
"Rather than record all home and site expenses on the books of the entity which owns the community and is the borrower on the mortgage, and then 'deduct' home related expenses from site operations, it's much better to establish a separate LLC to account for all home operations, separately from site operations," Gallagher told MHProNews.
A Closing Disclosure

On the consulting side of MHMarketingSalesManagement, there are companies our sister operations work successfully with that fall into each of these camps.
MHProNews is not taking a public position on these questions.
Instead, as the industry's trade publisher of record, we're highlighting the evolving discussion and debate in the important manufactured home community sector on how these issues are viewed by professionals.  This fuels the useful discussion of what are the best practices for community owner/operators?
The Daily Business News will continue to track these and other industry debates and discussions. ##
(Image credits are as shown above, and when provided by third parties, are shared under fair use guidelines.)
Submitted by RC Williams to the Daily Business News for MHProNews.
(Copyright Notice: This and all content on MHProNews and MHLivingNews always have been and are Copyrighted, © 2017 by MHProNews.com a dba of LifeStyle Factory Homes, LLC – All Rights Reserved. No duplication is permitted without specific written permission. Headlines with link-backs are of course ok. A short-quoted clip, with proper attribution and link back to the specific article are also ok – but you must send a notice to iReportMHNewsTips@mhmsm.com of the exact page you've placed/posted such a use, once posted.)