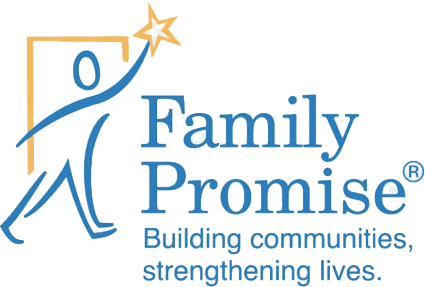 In Grand Rapids, Michigan, a long-standing issue throughout the U.S. has been brought to the forefront, along with a solution.
According to WOOD TV, the gap for families who earn too much money to qualify for low-income programs, but not enough to afford the reality of high rents, results in many families falling through the cracks.
This challenge spawned the creation of Family Promise of Grand Rapids, a program to help families in the gap situation. The organization, and its partners in the housing program, are beginning to gain attention nationwide.
"We have families who are spending more than 90 percent of their income on their housing. Most of us use a 30 percent threshold as affordable and balanced," said Cheryl Schuch, executive director of Family Promise.
"So that shows you the disparity and the difference in our thinking about housing and the reality of what's happening these days."
Schuch also points out just how expensive it is to be poor.
"We often say it's really expensive to be poor, and it's even more expensive to become homeless. When you start sliding into that crisis, the cost of you [moving] into a hotel or not having a place to cook your meals or transportation to get to and from work or for daycare for your kids all start adding up", said Schuch.
"You might have a little bit of money in the bank you have saved, but when you are trying to solve that problem by yourself, you blow through that savings account. You have nothing left by the end when you actually fall all the way into homelessness."
Manufactured Housing to the Rescue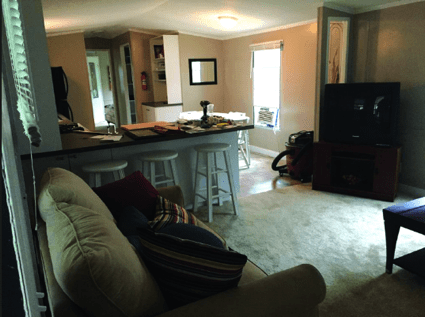 Once families in need are through a crisis, they then head into the Partners in housing program.
Family Promise then works with Foremost Insurance to find older, manufactured homes that show potential for being rehabilitated and put back into use. Then a family with no place to stay can move in.
While the family has to pay site rent, in nine months time the home becomes their property.
"Most people couldn't imagine going from homeless to home ownership in a period of nine months. Once they own that home, there's a different element that kicks in. It helps them build assets and that's the one way families can actually move out of poverty," said Schuch.
Family Promise of Grand Rapids says that their efforts are made possible because of a decision West Michigan native Edward Frey made 65 years ago to start Foremost Insurance.
"He came back from World War II, then Union Bank and Trust Company and now Chase, four mergers later, was one of the pioneers of financing of mobile homes [sic]," said Edward Frey's son, David Frey, who was on the board of the Frey Foundation for many years.
At the time, banks didn't offer loans for manufactured homes because insurance companies wouldn't cover them.
Making a Difference
The Daily Business News covered a similar effort in Roanoke, Virginia, where the goal is to keep seniors in their homes.
The Appalachian Agency for Senior Citizens is looking to repurposed older manufactured homes to create a senior community for the population in the Southwest portion of the state.
"We would take these mobile homes [sic] as we acquired them or purchased them," says executive director Regina Sayers.
"We have renovated those; turned those so that they are handicap accessible, and they have ramps and everything on them, and make them a truly much better home than what some of our seniors in our communities are living in."
The full story is linked here. ##
(Image credits are as shown above, and when provided by third parties, are shared under fair use guidelines.)
Submitted by RC Williams to the Daily Business News for MHProNews.
(Copyright Notice: This and all content on MHProNews and MHLivingNews always have been and are Copyrighted, © 2017 by MHProNews.com a dba of LifeStyle Factory Homes, LLC – All Rights Reserved. No duplication is permitted without specific written permission. Headlines with link-backs are of course ok. A short-quoted clip, with proper attribution and link back to the specific article are also ok – but you must send a notice to iReportMHNewsTips@mhmsm.com of the exact page you've placed/posted such a use, once posted.)