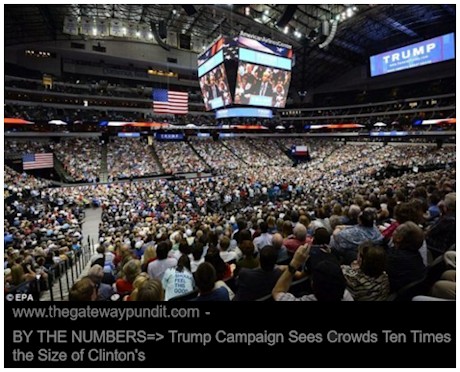 Try telling Hillary Clinton's 2008 campaign – or former GOP nominee John McCain – that that crowd size doesn't matter.  Of course it does.  It is an indication of enthusiasm.
Over 60% of those polled answer the 'right track, wrong track' question by saying that the nation is on the wrong track.
In a change election year, enthusiasm for Trump matters.
And look out manufactured housing pros, because news reports out of Pennsylvania indicate that manufactured home residents are tilting towards Trump, which continues a trend the New York Times reported in the spring.  There are similar reports in other parts of the nation about manufactured home residents tilting pro-Trump too.
The Trump campaign has rolled out a post-debate theme that seems to be working with crowds.
Speaking about Democratic nominee Hillary Clinton, GOP Donald Trump tells his audience – follow the money – a reference to the Clinton Foundation and related pay-for-play accusations.  The crowd roars back, "Lock her up! Lock her up!"
Continuing our survey of campaign coverage from a variety of media, and across the web…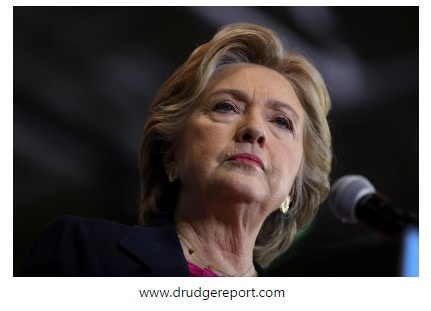 WASH POST PAGE ONE THURSDAY: AWKWARD QUESTIONS FOR HILLARY ABOUT BILL'S WOMEN…
 
Juanita Broaddrick Takes On Chelsea…

'Your father is a sexual predator'…
FLASHBACK: Why 'Bimbos' Fear Presidency…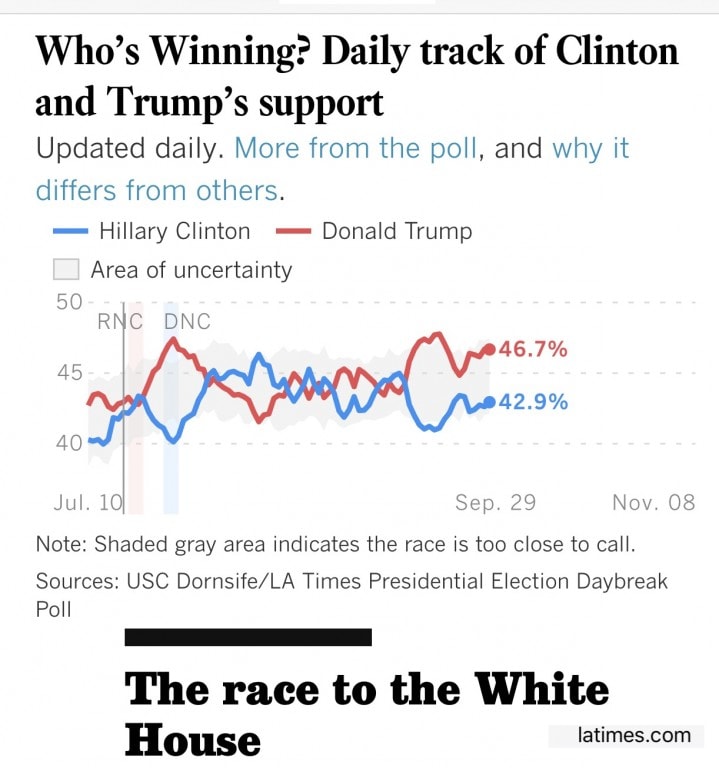 OCTOBER OFFENSIVE: MORE US TROOPS TO IRAQ…
ISIS Preps for Apocalypse Battle…
Washington threatens to cut off all contacts with Moscow over Syria…

DIAMOND AND SILK LASH LESTER HOLT…
Previous post-debate coverage on MHProNews has been posted…daily…this week.  One of those is linked below.
While few in media seem to be talking much yet about the upcoming vice-presidential debate, it is bound to be a good matchup.
The other under-discussed political topic?
Venezuela.  Socialism doesn't work. Take away incentives, and quality, productivity and the quality of work tend to go down. Venezuela – an oil rich nation – is melting down after years of socialistic leadership. What lessons should that hold for the U.S.?
"We Provide, You Decide." ©  ##
(Image credits are as shown above.)

Submitted by L. A. 'Tony' Kovach to the Daily Business News, MHProNews.