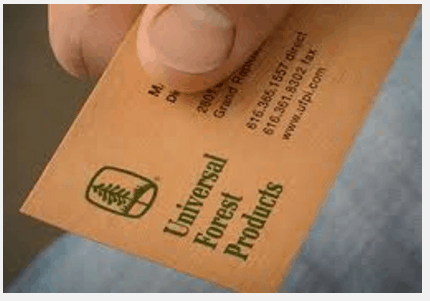 Universal Forest Products, Inc. (UFPI) was recently listed as one of four homebuilder stocks to buy, according to Zacks Equity Research.
This month, the National Association of Home Builders and Wells Fargo said the builder sentiment increased to 65 from a reported 59 in August. September's 65 sentiment rating is at its highest since last October, 2015.
The jump has also proved to have a positive impact on investor sentiment.
Grand Rapids, MI-based UFPI manufactures, treats and distributes lumber products for the do-it-yourself, manufactured housing, wholesale lumber and industrial markets.  The stock has an expected EPS (earnings per share) growth rate of 10% over the next three to five years.
Zacks cautions that despite the positive outlook, the company could face some adversity due to geopolitical issues, strong competition, adverse foreign currency movements and higher costs and expenses.
UFPI was one of the top gainers yesterday, along with Equity Lifestyle Properties (ELS), according to the Daily Business News/Bloomberg manufactured housing related stocks tracking report.

Although the company was downgraded from "strong buy" to a "hold" rating by Zacks, the Community Financial News' Trent Williams, financial research group believes UFPI's future is, "bright."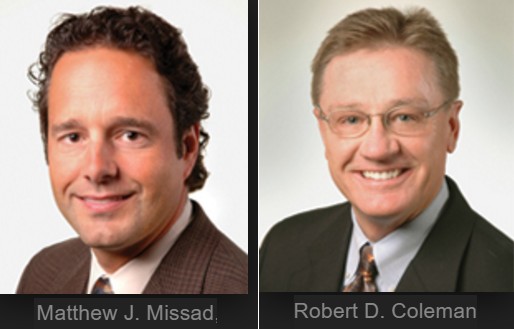 Insider Trades
Other recent UFPI transactions include CEO Matthew J. Missad's sale of 400 shares of stock for $102.75 a share, for a total transaction of $41,100. Missad currently owns 55,559 shares of UFPI, which are valued at $5,708,687.25. Executive Vice President Robert D. Coleman also sold UFPI stock (2,500 shares).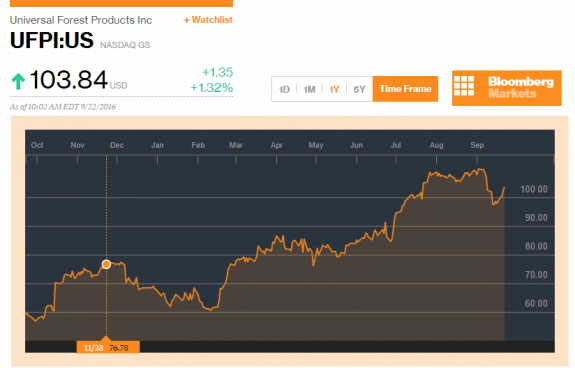 The acquisition of Idaho Western and having Robbins Manufacturing Co. on the books is believed to increase UFPI's revenue by $100 million every year. UFPI also recently acquired manufacturer idX Corp. and has set long-term goals like sales growth of approximately 4% to 6% over positive GDP growth. There are also expectations that new product sales will make up at least 10% of total sales. UFPI, a holding company, is one of the manufactured housing industry connected stocks tracked by the Daily Business News market report, yesterday's is linked here. ##
(Images credits are as shown above.)

Submitted by Joe Dyton to the Daily Business News, MHProNews.